Amazon possesses a world's largest affiliate program where you can earn commission for promoting their products.Using this many amazon affiliate WordPress bloggers also content publishers rely on to make money these days also content publishers rely on to make money these days.You can manually enter Amazon affiliate links into your site, but adding the bulk of Amazon affiliate links to your website isn't the best option so to make it easier we are going to list the latest and working WordPress plugin for affiliate marketing in 2018  which will get the most of the job done for you.
Best Amazon Affiliate Plugins
1. Amazon Affiliate Link Localizer
The Amazon Affiliate Link Localizer automatically changes your Amazon links and points visitors to the Amazon store in their country. To do this, the plugin uses your affiliate ID for that country. If you have visitors from the US, the plugin will divert them to Amazon US store, and if they are from any other country, they will be diverted to the Amazon store in their particular country.You Can Check Out the plugin here.
2.Amazon Auto Links – Amazon Associates Affiliate Plugin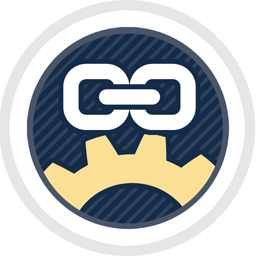 With Amazon Auto Links you can generate links to the most of the products in the preferred category that you pick.Even if your browser is JavaScript disabled, you can see them in your browser. The plugin will automatically show the links to the most recent products at Amazon. You'll have to tag your links with your Amazon Associate ID.
3.Amazon Product in a Post Plugin
This plugin will have formatted Amazon products/items quickly added to your posts or pages by using the Amazon product ASIN. To use the plugin you will need to have Amazon Affiliate account and Amazon Product Advertising API keys (Root Keys only).
Add any Amazon product to the already existing post or page using a shortcode
Pick items that are right for your site
Manage where Amazon items will be displayed – top/bottom of the post content or make the post content become part of the product layout
Add an unlimited number of products to pages/posts.
4. AmazonSimpleAdmin
This Plugin lets you easily integrate Amazon products into your WordPress pages. By using the template feature, you can present the products in different styles on different pages. All by typing simple BBCode tags.
Utilizes the Amazon Product Advertising API to receive product data
Ease of use with asa-Shortcode tags
Lets you design your own product templates
Supports all Amazon stores activated for the API / web service: Brazil (BR), Canada (CA), China (CN), Germany (DE), Spain (ES), France (FR), India (IN), Italy (IT), Japan (JP), Mexico (MX), United Kingdom (UK), USA (US)
Use your Amazon Associate ID for making money
5.Amazon Affiliate Plugin
This Plugin lets you easily and flexibly embed Amazon products on Amazon affiliate WordPress site. It uses the official Amazon Product Advertising API, and you make money with every sale that comes from your site.
The usage is very simple. First, configure the connection settings and then paste your Amaplug shortcode – that's it. You can display single products or bestseller lists with Amaplug. You can search (and show) products with a specific category, browse node id or a simple keyword.
6.Amazon eStore Affiliates Plugin
This plugin helps you import products automatically. You just need to set a keyword, set up how many pages to import and simply add it to Queue. You can also set up the recurrence, how often to import products. After you did that, the Cron will import products at the recurrence time you set up.
7.Amazon Link Engine / Geniuslink
Geniuslink is basically link localizer service to make amazon links localized. It works perfectly and tries to get the localized product even if there are issues with product ids. It works automatically and does the work for you. The Geniuslink WordPress plugin is free but to use it you need to pay for the Genius link account.
Features:
Dynamic Link Destinations.
Automatic product localization.
Retargeting.
A/B Testing
Automatic affiliation
Comprehensive Insights
Do you know any other Amazon affiliate WordPress plugin, let us know in the comment section and reviews of these according to you?
Related:

Aayush is the administrator of AllTechNerd. A Tech Enthusiast. Who writes mostly about Technology, Blogging and Digital Marketing.Professional skilled in Search Engine Optimization (SEO), WordPress, Google Webmaster Tools, Google Analytics