All those operating in the web security domain can vouch for the fact that Extended Validation (EV) SSL certificates come with a higher price tag when compared to Domain Validation (DV) or Organization Validation (OV) certificates. Besides, an EV SSL certificate calls for a longer implementation time when compared to its counterparts. On the face of it, costing and turn-around time are the two significant limitations that repel businesses to sign up for EV SSL certificates.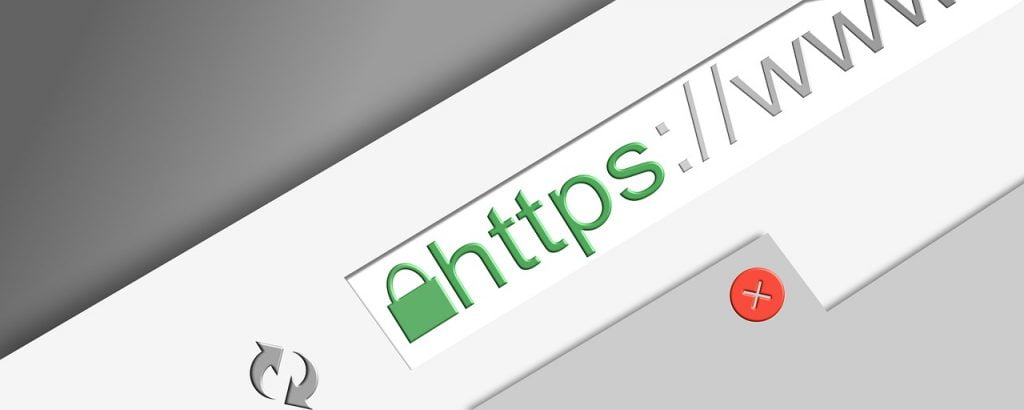 It is for this reason that most of the businesses scout for cheaper and easy-to-implement options. However, there are specific innate characteristics of EV SSL certificates which deserve a special mention. For the benefit of all the online businesses who are at crossroads to choose a befitting digital security certificate and invest in, here are five compelling reasons that are in favor of the EV SSL certificates.
A Workable Option to Improve Your Brand Equity
An online business thrives with an increased customer base, which ultimately becomes its commercial value. An extended customer base speaks volumes of the confidence users have on your online business. Marketing interfaces which are availing the security features of an EV SSL certificate are poised to create a stronger impression on the minds of customers.
When your website displays a security standard that is being adhered to, you indirectly impress upon your customers that you have invested a great deal of time and money in safeguarding their online information. You are also demonstrating your business ethics to them that security is paramount. Along with mirroring a high level of operational efficiency, an EV SSL certificate can bring in the elements of safe and satisfaction to every transaction with your customers. All these positives improve your brand equity in the eyes of your visitors.
A Strong Armor Against Phishing
With an EV SSL certificate by your side, you can guarantee a secured online experience to all your visitors by helping them differentiate between fake and authentic sites. You will help customers weed out fake sites by showing up all the authenticated Websites in the green address bar of browsers. With many free-to-use DV SSL certificates being patronized, a drastic rise in phishing attacks has become the order of the day.
Many of the phishing sites are also showing up the "secure" message, duping customers that such websites are safe. Here comes the significance of an EV SSL certificate, which helps visitors to stay away from phishing sites, in turn leading to an increased level of customer confidence. The fact that online businesses are investing in certificates that promise information protection can lead to happy and safe customers, the most critical parameter for the success of any online business.
Enhances The Economic Value of Your Website
It is common knowledge that every online business comes with a predefined mission and vision statements. These are the goals of running a business, translate to offer superior customer benefits, and to generate leads. Driven by these two prime objectives, an entrepreneur will invest in building a fool-proof website by signing up for an EV SSL certificate.
This certificate wraps the website with the most reliable security cover that will demonstrate to the visitors that they are dealing with a trustworthy site. All those websites which are backed by this EV SSL certificate stand to gain from an extended customer base coming from the confidence of transacting with trusted interfaces. This way, an EV SSL certificate can improve the economic value of your website by enhancing the number of transactions that take place on your secured website. The economic value of your website is also bound to improve when more and more visitors start patronizing your site. To sum it all, an EV SSL certificate can help you reap a better return on investment (ROI) in the form of a fool-proof online business.
Mirrors the Significance of Adhering to Statutory Norms
A yet another striking benefit coming from an EV SSL certificate is linked to compliance. A host of important web security compliance standards like HIPAA/HITECH and PCI-DSS make it mandatory for all the websites to adhere to certain security measures. These measures are in line with the primary objective of safeguarding the personal information of your customers. You need to make sure that all the Personally Identifiable Information (PII), credit card numbers, and Protected Health Information (PHI) of your visitors are not jeopardized at any time.
This is where the significance of an EV SSL certificate comes to the fore, leaving behind DV or OV certificates. That means a website secured with an EV SSL certificate can be tagged as an interface that has completely adhered to the security standards governing the functioning of online businesses.
A Potent Means to Nip Off Shopping Cart Abandonments
It is a well-known fact that an EV SSL certificate can take on the mantle of the most superior assurance certificate enveloping your e-commerce site. Once your site starts flashing the green address bar, you will be in a favorable position to attract the attention of visitors. They will start bestowing your site with enhanced confidence that comes with a secure domain. It is through this element of visual assurance that entrepreneurs can reap benefits in the form of increased customer trust. Such a positive move is bound to create ripples leading to the establishment of longstanding customer loyalty.
In addition to turning your visitors into brand loyalists, you will also be in a position to reduce shopping cart abandonment. When customers are sure that your website is protected against phishing attacks, it impresses them to transact with you more often. This is bound to translate into long-term revenue coming from successful checkouts without any instances of shopping cart abandonment.
Closing Thoughts
Given the fact that the green address bar is indicative of a highly reliable and reputable business, it is time for e-commerce sites to sign up for an EV SSL certificate. While you start taking pride in this fool-proof alternative, your online business will begin to reap a plethora of benefits. In addition to registering a high ROI, your online business will start to rank high in terms of customer satisfaction and customer confidence. Increased site usage, along with plenty of successful checkouts, can also be registered.