ADVERTISEMENT. CONTINUE READING BELOW.
On September 27, the company run by Mark Zuckerberg made its debut in the world of generative AI with an announcement. They introduced Meta AI, which includes chatbots and tools for making and editing images on WhatsApp, Messenger, Facebook, and Instagram.
What is Meta AI?
Meta AI, introduced in its Beta phase, is Meta's generative artificial intelligence. It is a smart virtual assistant for WhatsApp, Facebook Messenger, Instagram, and the Ray-Ban Meta and Quest 3 glasses. Like tools like Google Bard and ChatGPT, Meta AI connects to the internet to provide real-time information and answer questions. What sets it apart is its ability to quickly generate realistic images from text commands, which is not currently offered by competitors.
ADVERTISEMENT. CONTINUE READING BELOW.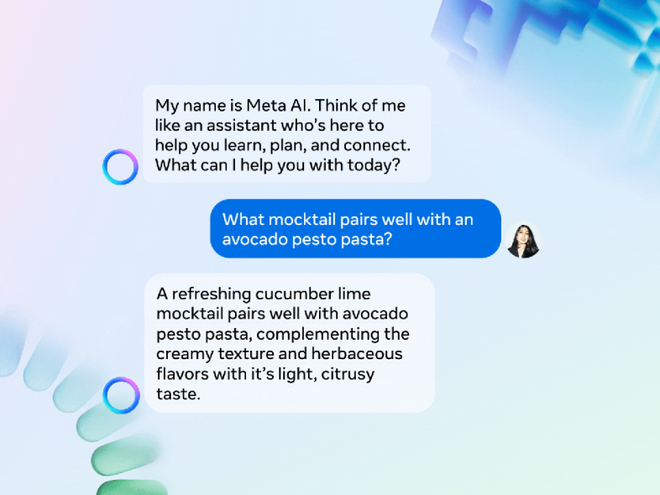 Interestingly, Meta AI can be activated using the "@Meta AI" command and allows users to make requests, similar to how you interact with Telegram bots. Currently, this technology is only available in the United States during its Beta phase, and there's no information on when it will roll out to other countries.
ADVERTISEMENT. CONTINUE READING BELOW.
Based on LLaMA 2, supported by Bing
Meta AI operates like a typical chatbot, similar to ChatGPT and Bard. If you've used these tools, you'll be familiar with how it works – you type messages as if conversing with another person.
Interestingly, Meta AI is already connected to the internet, thanks to a partnership with Bing, even though it's still in the testing phase. This means that interactions can provide up-to-date responses with the latest information available on the web.
ADVERTISEMENT. CONTINUE READING BELOW.
To use Meta AI, you can easily open the Meta AI chatbot and begin your conversation.
If you want to ask the technology to create an image, type /imagine and provide a detailed description of what you want. Like with other AI image generators, being specific in your description will help you get results that closely match your vision.
AI with personality
Alongside the main chatbot, Meta AI offers 28 other chatbots with unique personalities, and celebrities even voice some of these. Icons like Snoop Dogg, Tom Brady, and Paris Hilton have contributed their voices and personalities to these bots, but initially, they were only available in the USA.
ADVERTISEMENT. CONTINUE READING BELOW.
AI to create stickers.
Additionally, the AI news involves a sticker generator that combines LLaMA 2 technology with Meta's new image creation model, Emu. This powerful combination allows AI to create WhatsApp, Messenger, Instagram, and Facebook Stories stickers.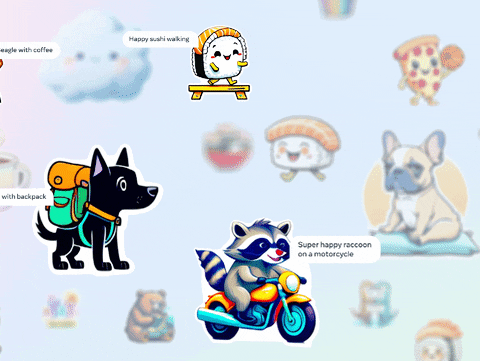 Using it is straightforward: type in your request and witness the magic as it transforms your words into stickers.
The new feature is set to roll out to select users in the coming months, aimed at English language users. Still, there doesn't appear to be a geographical restriction, so users from various regions may have access to it.
AI for editing images
Meta's new Emu model also introduces an AI-powered image editing tool. It works like a filter that can change the style of a photo, giving it a watercolor look or even making it appear like a collage of newspaper and magazine clippings, for example.
There's also a new feature called Backdrop, which lets you quickly change the background of a photo. You must select the background you want and use a text command to make it happen.
Meta will indicate when its artificial intelligence created images to ensure transparency, so there's no confusion about their origin.
Meta has mentioned that these updates will be coming "soon," but they haven't provided a specific release date yet.