ADVERTISEMENT. CONTINUE READING BELOW.
Before the 2023 Gamescom event, Samsung caught everyone's attention by revealing the world's first HDR10+ gaming title, "The First Descendant." This move by the leading display company aims to make a big impact in the gaming industry and set a higher standard. Let's dive in to learn more about this exciting development.
HDR10+ Gaming Title Announced By Samsung
"The First Descendant" is a new game created by Nexon. It's a first-person shooter game that you can play for free. What's cool about it is that it's the first game designed to work perfectly with HDR10+ technology, which makes colors, contrast, and brightness in games look amazing. Samsung, the company behind this technology, claims that playing "The First Descendant" will give gamers the best HDR gaming experience ever.
ADVERTISEMENT. CONTINUE READING BELOW.
With HDR10+ Gaming, you get better colors and sharper contrasts, all without needing to adjust complicated settings. This tech also makes gameplay smoother with quick responses and less delay. This is great for gamers and game developers because they can make sure their games look fantastic on any display that's HDR10+ certified.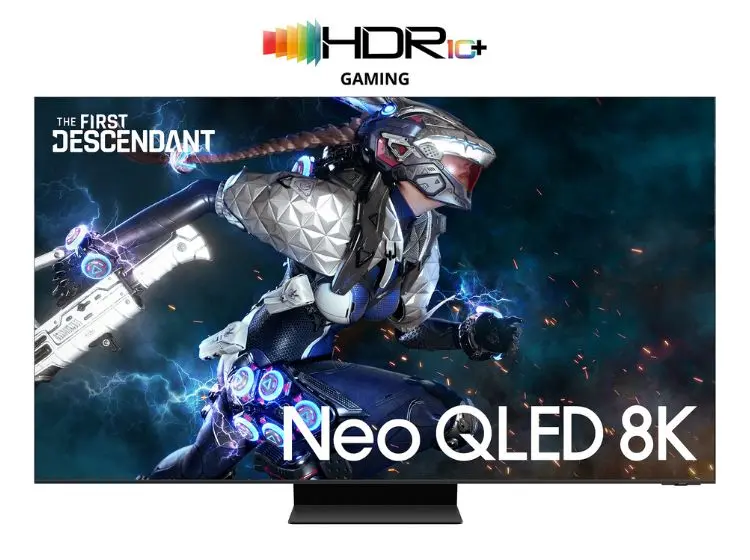 ADVERTISEMENT. CONTINUE READING BELOW.
Samsung's Vice President, Seokwoo Jason Yong, is excited about this collaboration with Nexon. He thinks this new game is a big step in gaming technology and shows how much Samsung cares about improving gaming.
The game's official launch will be at Gamescom 2023 in Germany on August 23. If you have specific Samsung monitors or TVs and the right graphics card, you can try the game's first open beta test on September 19. Unfortunately, the game won't be available in China.
So, what do you think about this news? Are you excited to try "The First Descendant" and see how awesome HDR10+ gaming can be? Let us know in the comments!