Pinterest is a popular image sharing and social media service that use gifs and videos on a smaller scale. You can share images ranging from your daily life or about your products and contents to promote yourself.
Due to its popularity, various new and similar services have popped up all over the internet, which either focus on a wide range of topics or only a specific topic like food, homemaking etc. So without further ado, let us dive into the topic and list out other sites like Pinterest.
Sites Like Pinterest You Should Try
1.We Heart It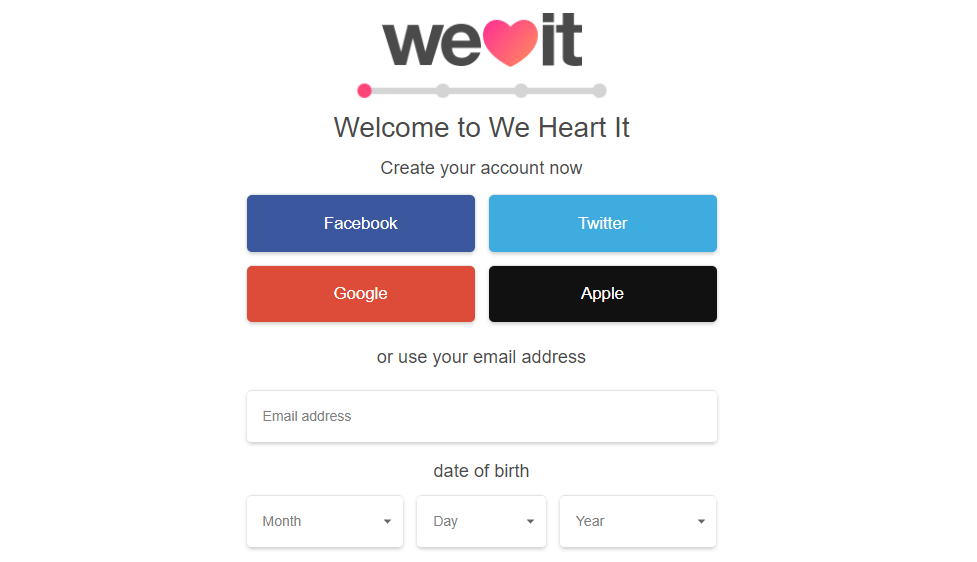 An alternative site like Pinterest, just made for a different demographics. While Pinterest is for an older and mature audience in the range of 22-50 years, We Heart It is aimed at younger college-going generation, specifically girls as nearly seventy percent of its user base are female. The site describes itself as a place to "Organize and share the things you love."
Also, Check:  Social Sites like Reddit
This site is a toned-down and more basic version of Pinterest. Users can collect or heart their favourite image to share with friends and colleagues. It possesses a rich, and vibrant user interface that more than makes up for its basic nature.
One of its standout features is that there are no comments. So users can feel more at ease in posting their images since they are free from criticism and negativity that often can be found on other social media sites.
2.DudePins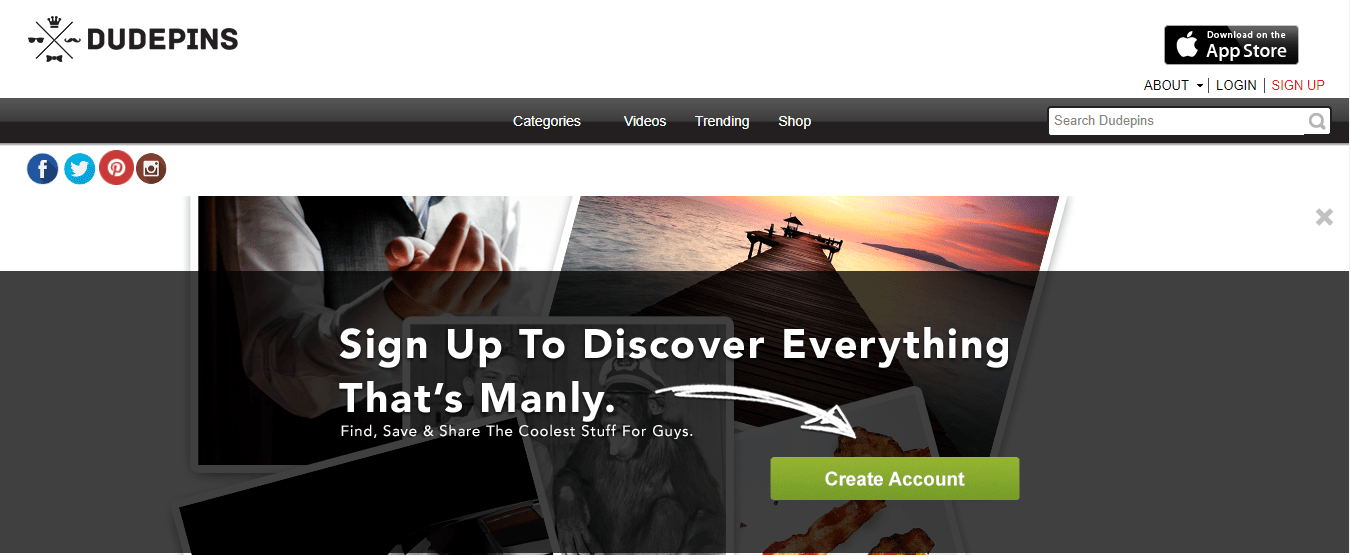 Doesn't the name say it all? If We Heart It is a site for females, then DudePins is all about males. With a tagline like, "Man up. Sign up. Pinup.", this is Pinterest for men, where dudes can discover "everything that's manly".
While it doesn't have the same appealing design as Pinterest, it is still clean and simple with tons of content tailored to men's taste.
Its creator decided to make DudePins, after being dissatisfied with Pinterest for not having enough material suitable to his taste, so you can expect a whole lot of Pinterest vibes from this site. If you are looking for some good content aimed at men in the same vein as in Pinterest, then DudePIns is definitely made for you.
3.FoodGawker

Think Pinterest with only foody posts and that's FoodGawker.  It has tons of pictures of delicious food that'll have you staring at the screen for hours and make you hungry. The site is all about food and includes recipes from different communities which are categorized under tags like breakfast, starter, vegans etc.
It has a simple and pulsating interface that makes it easy for you to scroll through the pictures. You can also check out the more popular pictures by going to the "Most Gawked" pictures section.
The pictures and recipes are posted on the site only after a review by FoodGawker, to make sure only quality content makes it through. Conversely, if you want to post your content or recipes on their site, you'll have to go through the same process and get your picture accepted. One of the best features of this site is that you can post link to your recipes and not the whole recipes itself, which allows you to promote your blog.
If you are into Pinterest, then you are sure to enjoy these platforms. There are Pinterest like sites for just about everything, so make sure that you check out these sites and enjoy yourself.