Being a blogger became much more challenging lately. If years ago it was enough for one to write a compelling text, now you have to think about pictures, short animations, widgets, and all other things that allow you to customize your blog and attract more followers. Today, we made you a list of ten awesome widgets that will totally bring your blog to a completely new level. If you are looking for free blog maker services that usually require some additional options, these widgets are definitely going to help you out. So choose what you need and use it for your own profit!
1. YouTube Video Gallery
YouTube is now a big part of the media world, so if you have some videos to share, make sure that your blog's followers know how to find your channel. This widget allows you to customize your video gallery. It takes only 80 seconds to install, so it is definitely worth it in any case, especially because they have a demo version for you to try out the widget first for free.
2. Elfsight Countdown Timer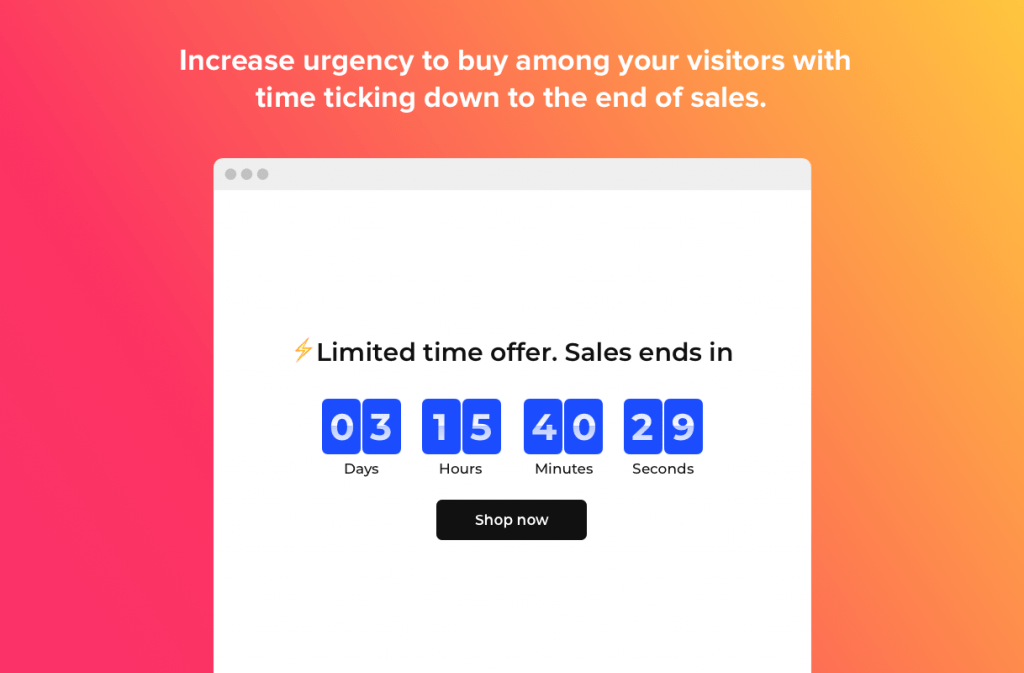 If you use your blog as an online shop, this widget is a 'must-have' for you as it can significantly boost your sales. Due to the effect of a ticking clock, this widget will appeal to your clients' feeling of the chase. It will seem like your goods have a limited number so it is better for your clients to buy those as fast as they can for as long as they are available.
3. Feed Wind
This widget allows you to display your latest posts from another social media account on your blog. It is very convenient and gives you the opportunity to choose from four different social media platforms, such as Twitter, RSS, Facebook, or Google Calendar. To add the widget, you will have to copy it and then paste it on your blog – super easy!
4. Virtual Pet
This is definitely not something you can see on every blog. With 'Virtual Pet' you can add a widget of a small animal to your blog and then customize it to your preferences. It will definitely add more personalization to your blog and possibly will attract younger followers, therefore broadening your target audience.
5. Photo for Class
If your blog's target audience is students, you might want to add this widget. It allows people to safely search for pictures that can be used in their school projects and assignments. The best thing about this widget is that all images automatically show a link to their owner and are properly cited.
6. GoodReads
If you love reading, this widget will allow you to share your favorite books with your audience. It appears in the form of a small bookshelf, making the process of sharing literature even more fascinating.
7. Voki
Avatars are an important part of your blog or a social account. Well, this widget allows you to bring that part to a whole new level. By using Voki, you can now record your voice and add it to your avatar! More than that, you can create your own customized character and make your avatar look truly outstanding!
8. Read the Words
Another widget for your avatar customization, that you might want to check out. Unlike the previous one, 'Read the Words' gives you the chance to create a human-like avatar that will read texts out loud right on your blog's page.
9. ClustrMaps
Paying attention to your blog's statistics is important, even beginner bloggers know that. By using this widget, you can do that in a more interactive way. ClustrMaps shows you a small map where each of your blog's followers is presented in the form of a small red dot. This way, you can see where your visitors are located and how many of them are there.
10. Weather Bug
A small but nevertheless useful widget that shows you the local weather information. Moreover, it can show you forecasts.
Conclusion
So, these are the ten useful widgets that we highly recommend you to use as a part of your blog. They are super easy to install and customize and will definitely boost your followers' activity and bring your blog to a whole new level.