ADVERTISEMENT. CONTINUE READING BELOW.
Microsoft is in the process of developing a new edition of its well-known office software, Office 2024. This version may become available in the coming year. While Microsoft hasn't officially announced this yet, some leaked images and information give us a glimpse of what's to come.
Office 2024: A Renewed Version Without a Monthly Subscription Like Microsoft 365
Office 2024 is expected to follow Office 2021, the latest version of the suite that can be bought with a one-time payment instead of a monthly or yearly subscription to Microsoft 365. This choice is popular among users who don't need all the extras and online services of Microsoft 365 and prefer to have more control over their apps and files.
ADVERTISEMENT. CONTINUE READING BELOW.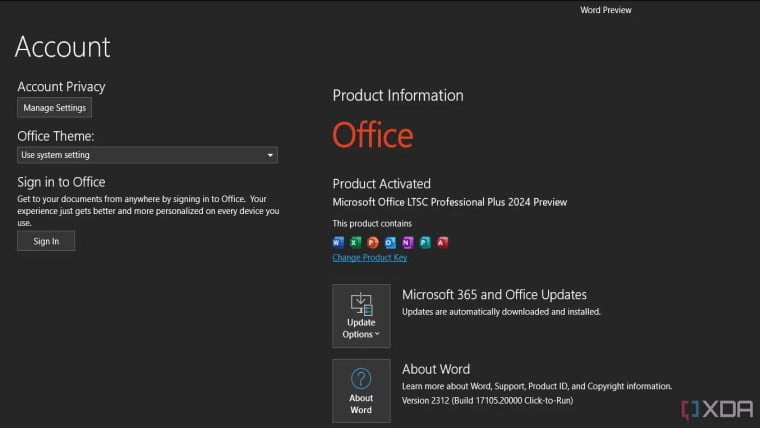 Screenshots shared by @techosaurusrex show that Office 2024 will look similar to Office 2021 but with some design changes. For instance, the start menu has a white background instead of blue, and the app icons are rounder and more colorful.
Additionally, Office 2024 is expected to introduce a new version of Outlook, Microsoft's email and calendar tool. This new version will have a modern and minimalist appearance, with a slimmer sidebar and improved integration with Teams, Microsoft's communication and collaboration platform.
ADVERTISEMENT. CONTINUE READING BELOW.
Office 2024 New features
While we don't have all the details yet about the specific new features in Office 2024, it's expected to include some enhancements in Microsoft 365, like artificial intelligence, machine learning, and improved accessibility features.
However, it's possible that Office 2024 won't provide access to all the features and online services available in Microsoft 365. One is Copilot, the virtual assistant that aids users in document editing and creation. It's also unclear whether Office 2024 will be compatible with Windows 12, the upcoming operating system from Microsoft that has also been leaked recently.
ADVERTISEMENT. CONTINUE READING BELOW.
Office 2024 Release Date & Price
While Microsoft hasn't officially confirmed the release date or price for Office 2024, it's speculated that it might become available in late 2024 or early 2025, possibly coinciding with the launch of Windows 12. Office 2021's official support is expected to end in 2026, so Microsoft might use this opportunity to encourage users to upgrade to the new version.
As for the price, it's uncertain whether Office 2024 will be priced similarly to Office 2021. Office 2021 is sold for 149 euros in its Home & Student version and 299 euros in its Professional version. There's also uncertainty regarding whether Office 2024 will have the same editions and licenses as Office 2021, which allows the suite to be installed on a single device, a PC or Mac.