ADVERTISEMENT. CONTINUE READING BELOW.
Many people like the dark layout mode. The user often chooses the setting for any app that allows it, so you may miss it if it does not offer it. There are two light and dark options on Snapchat (as well as a match system option), but not all accounts get this feature for free.
The feature is coming in an update for Android users, but to get access to it you'll need to subscribe to Snapchat+, which costs $3.99/month.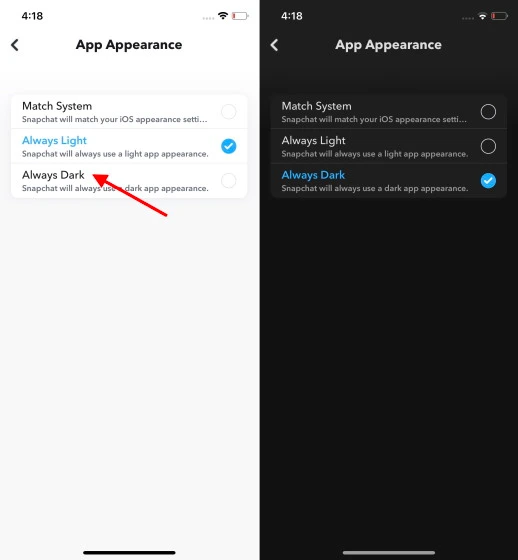 As of January 2021, Snapchat's iPhone app allows users to enable dark mode by going to the app's settings and navigating to App Appearance in My Account. As a result, users may be harsh toward the app, which is probably just testing the waters.
Android 10 in 2019 introduced system-wide dark mode, with the best Android phones switching to dark mode at sunset and back to light mode at sunrise.