Are you bored of having various different payment apps and just want to be able to delete some of them? If this is the case, this article is for you. We will be taking a look at how you can easily delete your PhonePe account, for good, freeing up space for the more important things.
PhonePe is an app which allows users to make payments with credit or debit cards, BHIM UPI or your wallet in order to be able to credit your mobile phone, make instant payments in a huge amount of stores as well as paying utility bills.
However, since the app offers many cashback opportunities, users have been known to open more than one account on the system.
This would not be such an issue if there were a way to delete a PhonePe account, but as it stands there is no direct way to do so. For this reason, a lot of users are now scouring the internet to find a solution to this problem. Let us show you how!
Delete PhonePe Account Permanently
Open the PhonePe App on your device.
Click on (?) on the Top Right.
Select My Account, KYC & App Issues.
Movie Further to Account-Related issues.
After that, you will get various options to select the first option which is  Delete my account. Press on it.
You will get some more steps that you need to follow for proper deletion process. Follow all the Steps given.
Look for Word Wallet Closure.
Click on it.
Now you should be able to see Close Wallet Button at the bottom of the page.
Click on it.
Your PhonePe Wallet will be deleted after verification.
I have Added few screenshots below you can check out those for more help. Those screenshots are from the 5th Step.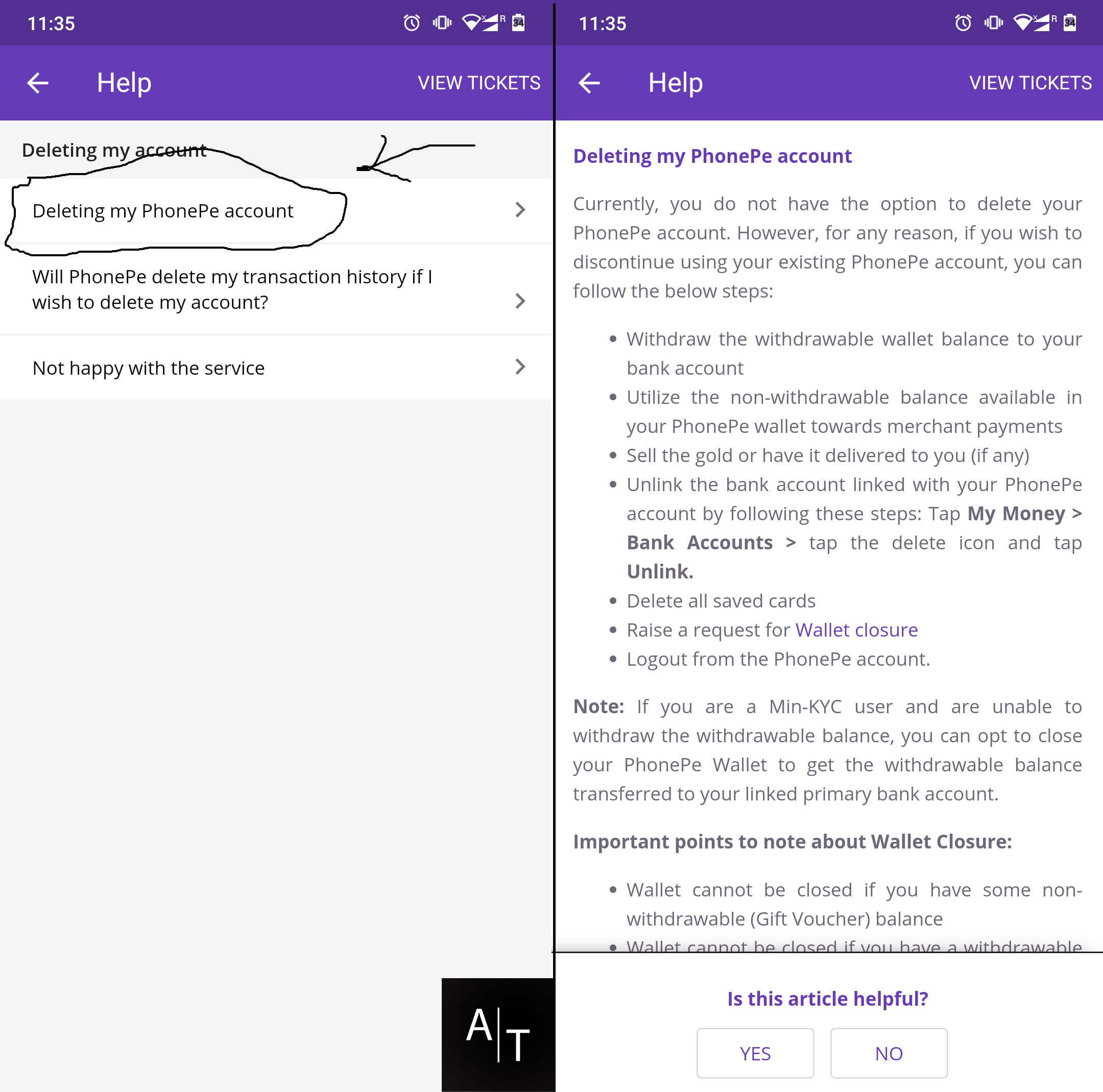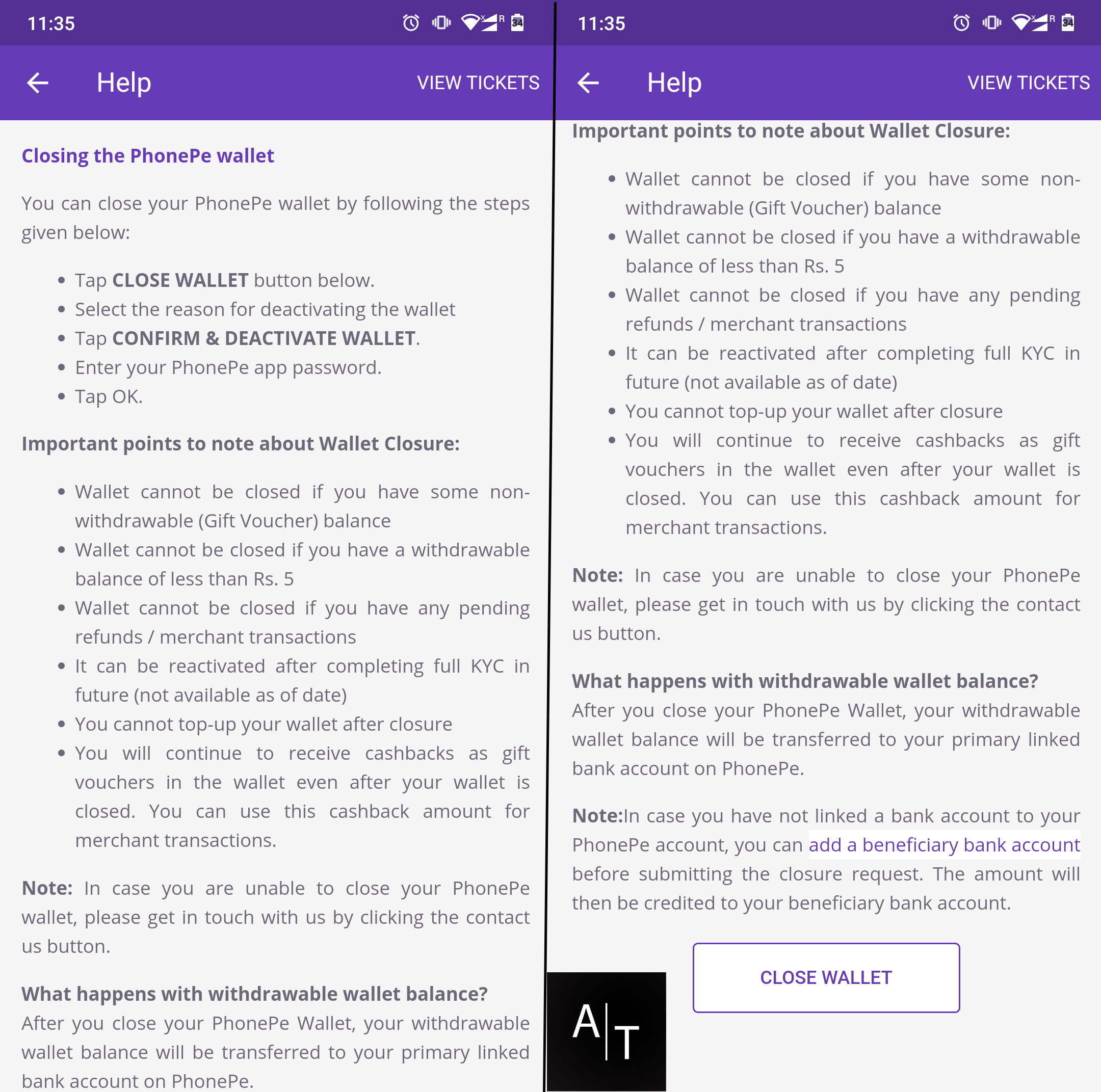 The above steps will easily allow you to delete PhonePe account permanently. However, it is important to note that you should only delete the PhonePe account if you have more than one account in your name. The app is one of the better payment apps of its kind compared to others which have multiple server issues, preventing users from accessing the app as easily.
Related: