ADVERTISEMENT. CONTINUE READING BELOW.
Google has unveiled its most advanced general-purpose language model to rival Open AI's GPT-4 technology. Named PaLM 2, the universal model will be applied to various products and services of the company, such as Bard and Search.
PaLM 2 is the improvement of the first model used in Google's generative AIs in the past and should provide more flexibility in conversations with humans. If only the most common languages ​​in the world were supported before, the goal now is to extend to more than 100 languages ​​with enhanced multilingual, reasoning, and coding skills.
ADVERTISEMENT. CONTINUE READING BELOW.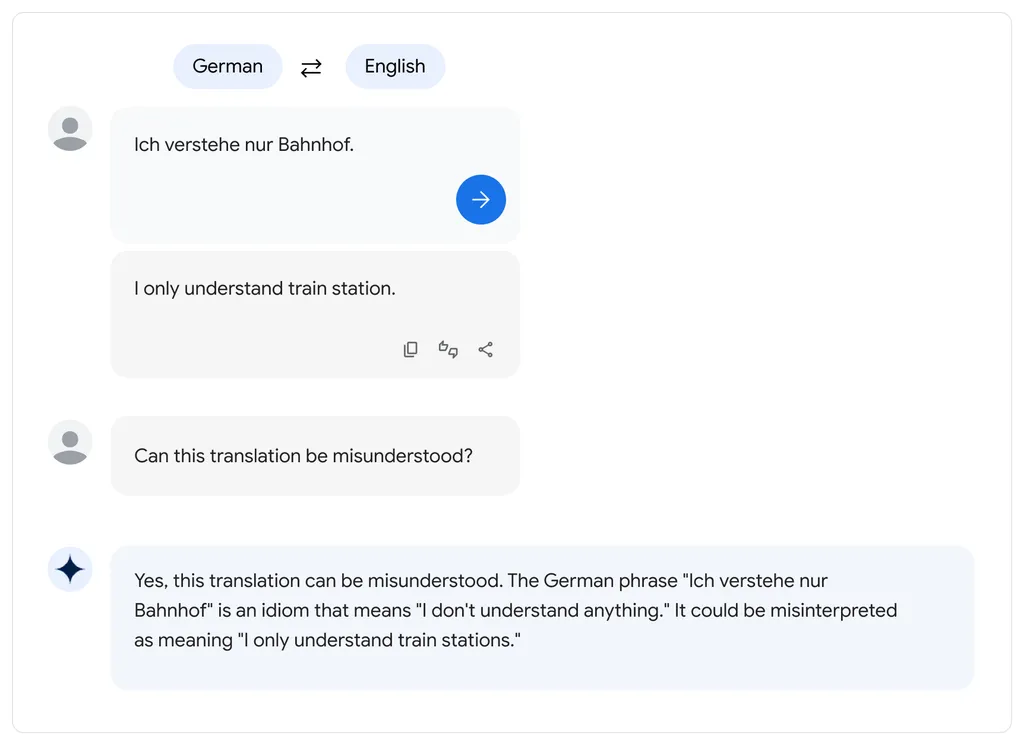 The model can generate programming codes, even in very specific languages, such as Prolog, Fortran, and Verilog, and solve mathematical problems quickly. PaLM 2 also aims to offer creative writing — expressions, poems, and puzzles —textual editing and the production of analytical content.
ADVERTISEMENT. CONTINUE READING BELOW.
This language model unveiled at Google I/O 2023 still requires more training to offer more valuable options. One of the promises is to offer a multimodal version of Bard, called Multi-Bard, which would use a much more extensive database and could create content beyond text.
Responses in multiple media beyond text
During the show, it was evident that Bard could arrange tables with charts, make presentations and produce images to illustrate answers. This is something that no rival has achieved with such skill so far, so it could be a strength for Google's model.
ADVERTISEMENT. CONTINUE READING BELOW.
Moreover, PaLM 2 has the benefit of integration with Google services, thus enabling creation associated with Workspace. Sheets, Slides, and Meet should get support from the model in the future, which has already been experimented with in Gmail and Docs in recent weeks.
In the case of Gmail, for example, the AI ​​can condense email contents and assist with writing messages according to the user's needs. You can compose more playful texts or texts with a formal tone, even in Portuguese. The feature helps with formatting, textual editing, and content improvement in Docs.
The original PaLM language model was introduced to the world for the first time in April 2022 and even equipped with cooking robots. In March of this year, the company launched an API for businesses interested in using corporate AI solutions in an attempt to occupy a space already explored by rivals Microsoft and OpenAI, mainly.
ADVERTISEMENT. CONTINUE READING BELOW.
PaLM 2 is an attempt to overcome GPT-4
The PaLM 2 will be available in four sizes, from smallest to largest: Gecko, Otter, Bison, and Unicorn. Gecko is so light that it can run on mobile devices and is fast enough for great interactive apps, even offline. That flexibility means the technology will be applied to 25 new Google and third-party products and services.
There is also a variation of this technology, called Med-PaLM 2, which specialized health research teams have trained to act with medical knowledge. The chatbot can answer questions, summarize findings, and produce medical reports with brief instructions.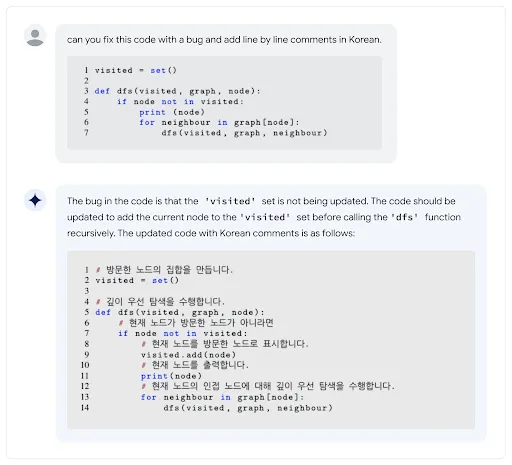 Med-PaLM 2 is still in the closed testing phase, available only to health experts. The idea is to fix any errors in the execution for safe use in hospitals, clinics, or self-employed professionals.
The launch comes amid conflicts in the AI ​​market with OpenAI, creator of ChatGPT, and Microsoft, owner of Bing Chat – also equipped with GPT-4. Sundar Pichai's company seems to be the most behind in the segment, which is why it chases losses with "boldness and responsibility" not to let its services fall behind.
Microsoft's search engine, for example, has seen great growth in recent months thanks to advances in GPT-4. ChatGPT, even though it is a chat interface, has become one of the most searched search engines in the world.