ADVERTISEMENT. CONTINUE READING BELOW.
Not all social media apps allow you to sign into multiple accounts on one device. Instagram lately added that capability, and Twitter have had it for some time. But others like Facebook don't have that yet. Users are searching for Solutions for multiple accounts.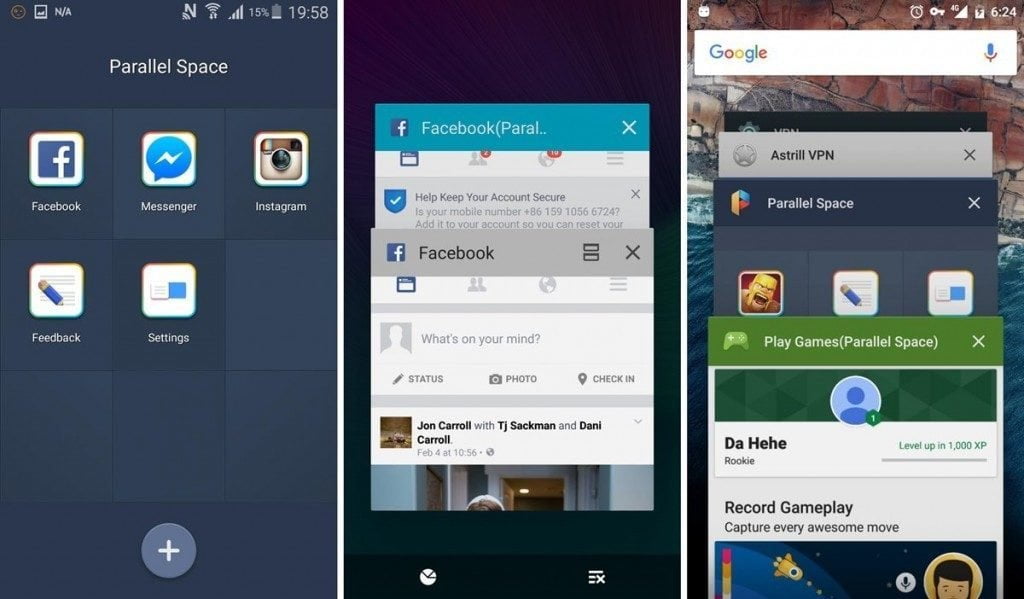 ADVERTISEMENT. CONTINUE READING BELOW.
Keeping a dual identity on the internet, there can be a lot of ideas. But to access multiple accounts simultaneously for multiple Whats-app accounts or Facebook accounts. Most of us wanted to use multiple WhatsApp accounts in the dual sim. From a different Browser or a computer, different accounts can easily operate. Yet, as far as smartphones are involved, managing accounts becomes difficult.
There are apps like Instagram, which listen to users and give a provision to add different accounts from a single app, But others like Facebook don't have that yet, so if you do have more than one account or need dual WhatsApp accounts. Fortunately, there is an app for that, and it's called Parallel Space-Multi Accounts.
ADVERTISEMENT. CONTINUE READING BELOW.
Parallel space app, which lets you create parallel space multi accounts. The App comes in three versions I have listed below. The App has the lite version and another one comes with 64bit support. However, the features are almost similar. You can create multiple parallel spaces on Whatsapp.
Parallel Space – Multiple accounts & Two face
Lite Version
ADVERTISEMENT. CONTINUE READING BELOW.
With 64Bit Support
It's the top-ranked app in android with more than 90 million users. It also protects your privacy by creating apps invisible to the device in an incognito install feature. Also, support multiple languages.
Features of Parallel Space
Facebook: You can have multiple Facebook accounts and Connect various friends with second Facebook accounts
Instagram: Share multiple photos with a second Instagram account
WhatsApp: Dual WhatsApp accounts, Connect friends with both of your numbers.
Games: Play two accounts at equal time and increase the fun!
Protect your Privacy With the incognito install feature.
How to Use Parallel Space for multiple accounts
Open Parallel Space and select the app you want to run under Parallel Space.
If your app isn't listed, tap the "+" button at the bottom and select the app you want to add from the list of installed apps on your device.
Once selected the app, a Parallel Space will be created for that app.
Your virtualized apps will appear on the Android recent screen with "(Parallel Space)" suffix, and you can easily multi-task between the real and virtualized version of the app like you're using two installations.
This is the most Simple Method for running multiple Facebook accounts and multiple WhatsApp accounts. However, there are also some other ways too—parallel space for android tested and verified by us. Have fun running multiple accounts/profiles on apps installed on your Android device with Parallel Space. If you have any issues running this let us know in the comment section.
ADVERTISEMENT. CONTINUE READING BELOW.