ADVERTISEMENT. CONTINUE READING BELOW.
On Friday (14) Instagram announced some new features for Reels that will make it easier for content creators and users to find the most watched and shared videos.
Several new features are coming to Reels: a new editing process, a trending tool to see which Reels are trending, and new metrics for creators to track their content's performance.
ADVERTISEMENT. CONTINUE READING BELOW.
New features in Instagram Reels
Using the new features, Meta's video and photo social network hopes to meet the needs of content creators and keep up with the evolution of tools from other platforms.
It says it wants to be a place where creators can express creativity, connect with audiences, and earn income.
ADVERTISEMENT. CONTINUE READING BELOW.
New video editing panel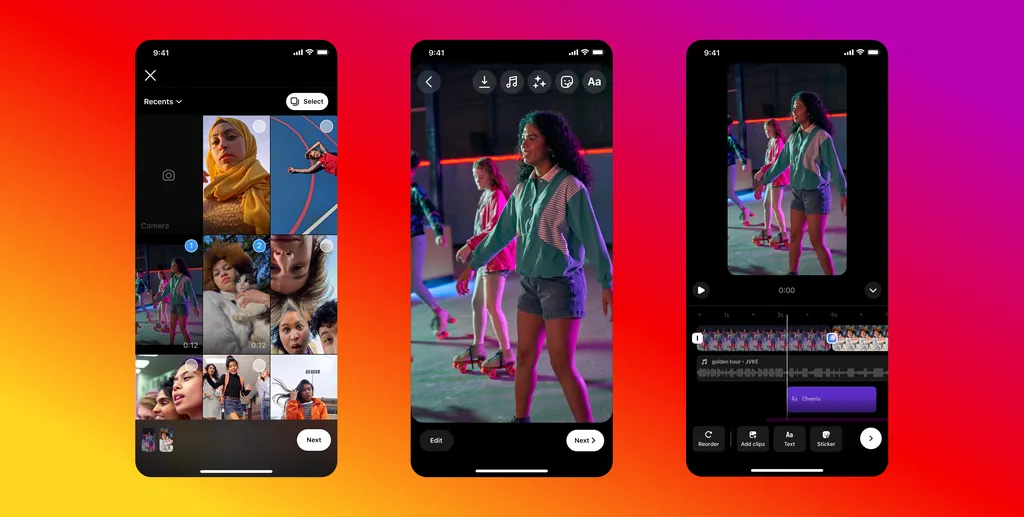 To facilitate the creation of Reels, a new panel brings together clips, audio, stickers, and texts on a unified screen, making it more practical to edit and align the elements that make up the videos.
New metrics in Reels Insights
To bring more data on performance and engagement in Reels, two new metrics are being added to Insights: total and average watch time.
Instagram Gifts Expansion
The social platform also announced the expansion of Instagram Gifts, which allows fans to send tips to content creators. The territories that will receive the function in the coming weeks are Australia, Canada, France, Mexico, New Zealand, and the United Kingdom (no Brazil for now).
A new feature on Instagram Gifts is also being added to show which fans have sent a gift. This way, the creator can recognize and thank their supporters directly.
Find trends with Reels Trends.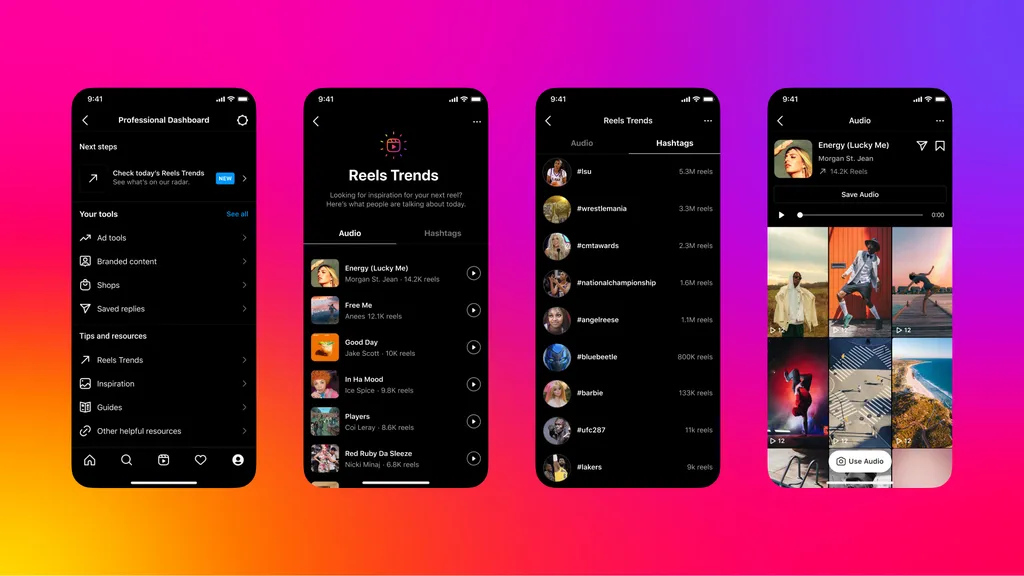 To help creators find new ideas and trends, Instagram now offers a trending tool to see the most popular songs and hashtags on Reels. With it, you can find out how often audio has been used and save the excerpt in videos.
The news announced by Instagram should have a greater positive impact on the work of influencers and content creators who use the platform to earn money. Still, all social network users can benefit from new Reels editing and discovery tools.