ADVERTISEMENT. CONTINUE READING BELOW.
As Android phones and tablet devices continue to grow in popularity, it is important to stay up-to-date on the different versions of the operating system available. Here we will provide an overview of all the various Android versions released throughout the years and what each version offers.
Android has gone through a lot of changes over the years, so let's see the Android versions list A to Z:
ADVERTISEMENT. CONTINUE READING BELOW.
Android Versions List A to Z
Android 1.0-1.1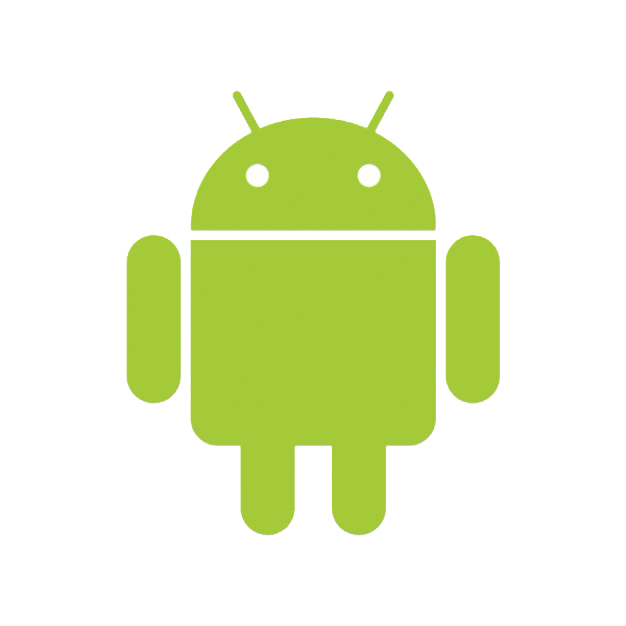 Android 1.0 and 1.1 were the initial iterations of the Android mobile operating system developed by Google. These early releases laid the groundwork for the subsequent development and expansion of the platform. Here are some notable features and highlights of Android 1.0-1.1:
ADVERTISEMENT. CONTINUE READING BELOW.
Android 1.0:
Release date: September 23, 2008
Introduction of the Android Market (now known as Google Play Store), enabling users to download and install applications.
Core functionalities included a web browser, email support, camera capabilities, a media player, and integration with Google Maps.
Seamless integration with popular Google services such as Gmail, Google Calendar, and Google Contacts.
The user interface featured a notification system, a customizable home screen with widgets, and an on-screen keyboard.
Initially, limited device compatibility, debuting on the T-Mobile G1 (also known as HTC Dream), the first commercially available Android-powered smartphone.
Android 1.1:
ADVERTISEMENT. CONTINUE READING BELOW.
Release date: February 9, 2009
Performance enhancements and bug fixes compared to the initial Android 1.0 release.
Improvements to core applications with better synchronization support for Google services.
Introduction of third-party applications in the Android Market, expanding the range of available software options for users.
Enhanced stability and overall user experience.
These early versions of Android marked the inception of a revolutionary and dynamically evolving mobile operating system. While they provided a foundation for the platform's future growth, subsequent releases brought substantial advancements and additional features to Android devices.
Android 1.5: Cupcake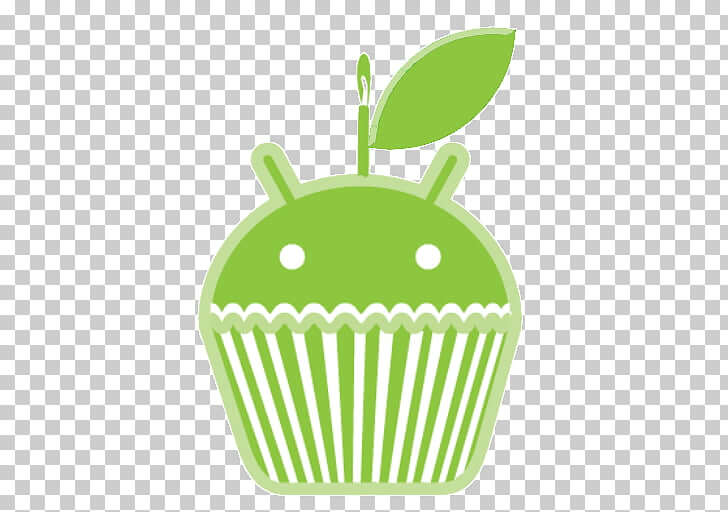 Android 1.5, with the codename Cupcake, represented a notable advancement for the Android mobile operating system developed by Google. It was made available on April 27, 2009, and brought forth various noteworthy features and improvements. The key highlights of Android 1.5 are as follows:
ADVERTISEMENT. CONTINUE READING BELOW.
On-screen keyboard: Cupcake introduced an on-screen keyboard, facilitating text input on devices without physical keyboards. This inclusion significantly enhanced the usability and accessibility of Android devices.
Widget support: Android 1.5 introduced support for widgets on the home screen. Users gained the ability to personalize their home screens by adding and organizing diverse widgets, such as weather forecasts, calendars, and news feeds, granting swift access to information and functionality.
Video recording and playback: Cupcake enabled video recording and playback capabilities on Android devices. Users could now capture videos using their cameras and play them back directly on their phones.
Bluetooth enhancements: Android 1.5 incorporated advancements in Bluetooth functionality, including stereo Bluetooth (A2DP) support and the automatic discovery of Bluetooth devices. This enhancement allowed users to stream high-quality audio to compatible Bluetooth headphones and speakers wirelessly.
Improved web browsing: Cupcake featured an updated version of the WebKit browser engine, resulting in improved rendering speed and added support for HTML5 features. Additionally, it introduced the ability to copy and paste text within the browser, further enhancing the web browsing experience.
Expanded app capabilities: Android 1.5 introduced several new application programming interfaces (APIs) that empowered developers to enhance their applications. Notable additions included the introduction of live folders for displaying dynamic content, speech recognition capabilities, and adding multiple accounts for email and contact synchronization.
Android 1.6: Donut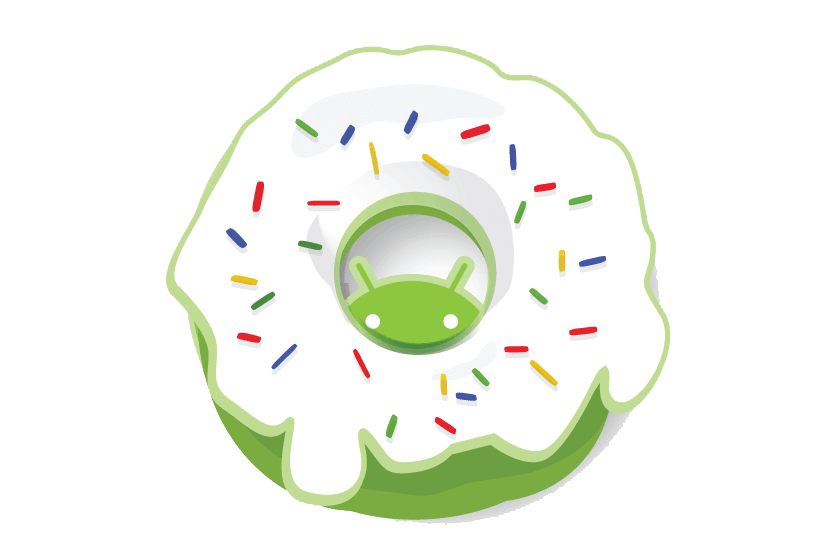 Android 1.6, codenamed Donut, was released on September 15, 2009, and introduced several significant enhancements and features for Android devices. Here are the key highlights of Android 1.6:
Expanded support for screen resolutions: Donut introduced the capability to adapt to different screen sizes and densities. This allowed Android devices to accommodate a wide range of screen resolutions, enabling developers to create applications that catered to diverse device displays.
Improved user interface: Android 1.6 brought a refined user interface with a refreshed appearance. It showcased a redesigned app launcher, smoother animations, and an enhanced search box, enhancing the overall visual experience for users.
Quick search box: Donut introduced the Quick Search Box, a prominent feature accessible from the home screen. This convenient tool enabled users to swiftly search for information directly from their device's home screen across multiple sources, including contacts, apps, and web content.
Enhanced camera functionality: Donut included significant improvements to the camera capabilities of Android devices. It introduced support for various camera resolutions, allowing users to capture videos in different quality settings. Additionally, it introduced gesture support for controlling the camera's zoom function, enhancing the camera experience.
Voice and text entry: Android 1.6 expanded voice and text entry capabilities. It introduced a text-to-speech engine that enabled applications to deliver audible prompts and notifications. Additionally, it offered support for multi-lingual speech synthesis and introduced an enhanced virtual keyboard with improved auto-correction and text prediction, enhancing the efficiency of text input.
Battery usage indicator: Donut introduced a battery usage indicator in the settings menu, providing users with detailed insights into battery consumption. This feature empowered users to identify apps and processes that consumed substantial amounts of battery power, helping them effectively manage their device's battery life.
Android 2.0-2.1: Eclair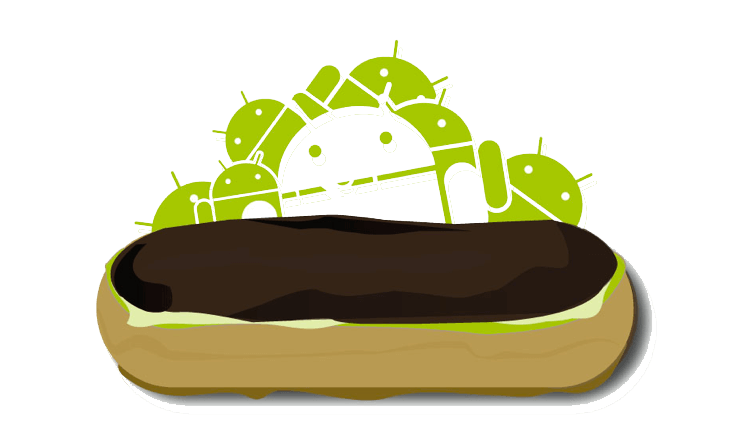 Released in October 2009, Eclair greatly improved usability and the user interface.
Android 2.2: Froyo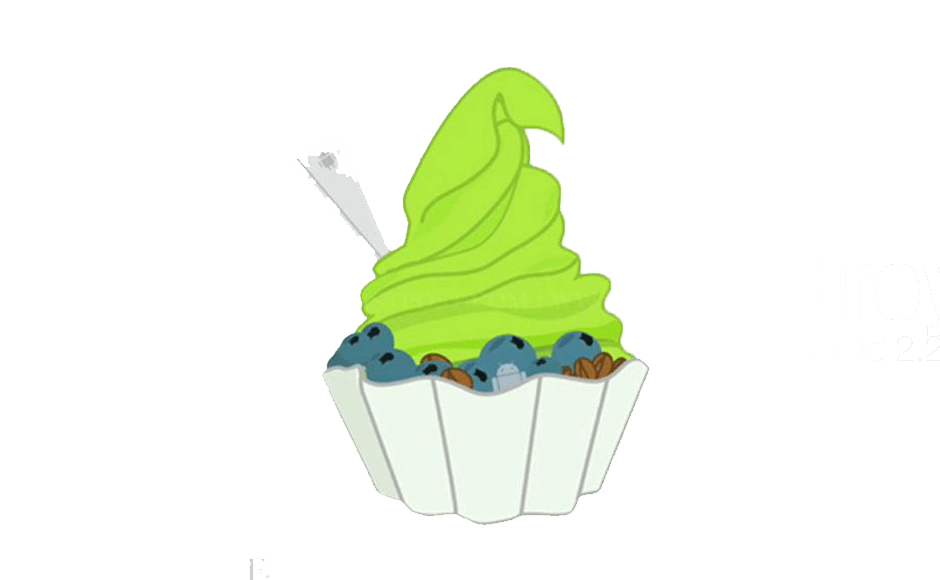 Froyo went live in May 2010 and presented noticeable improvements in performance, as well as made Android more fit for the internet.
Android 2.3: Gingerbread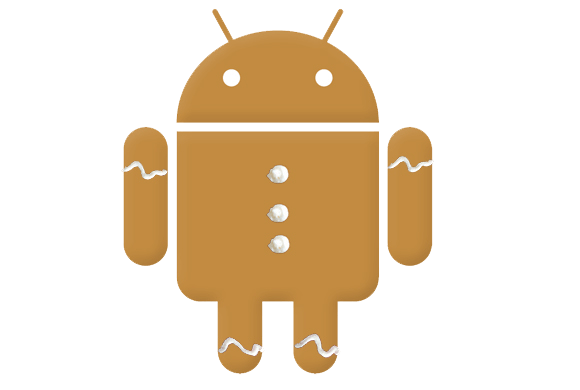 Released in December 2010, it presented lots of small enhancements that made the phone better to use.
Android 3.0: Honeycomb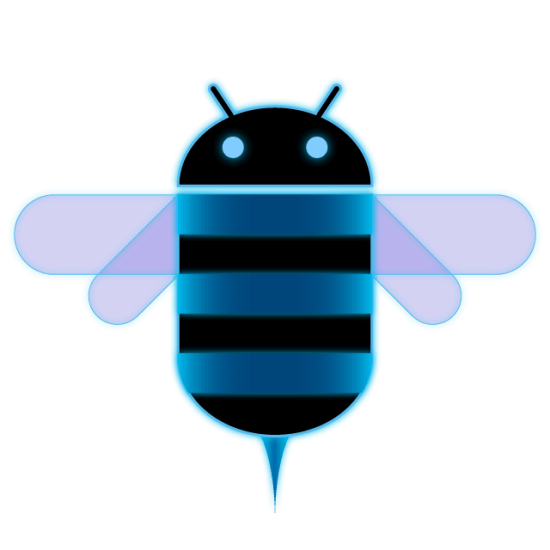 Honeycomb was launched in February 2011, and that was when Android tablets first appealed. Android started to gain serious traction.
Android 4.0: Ice Cream Sandwich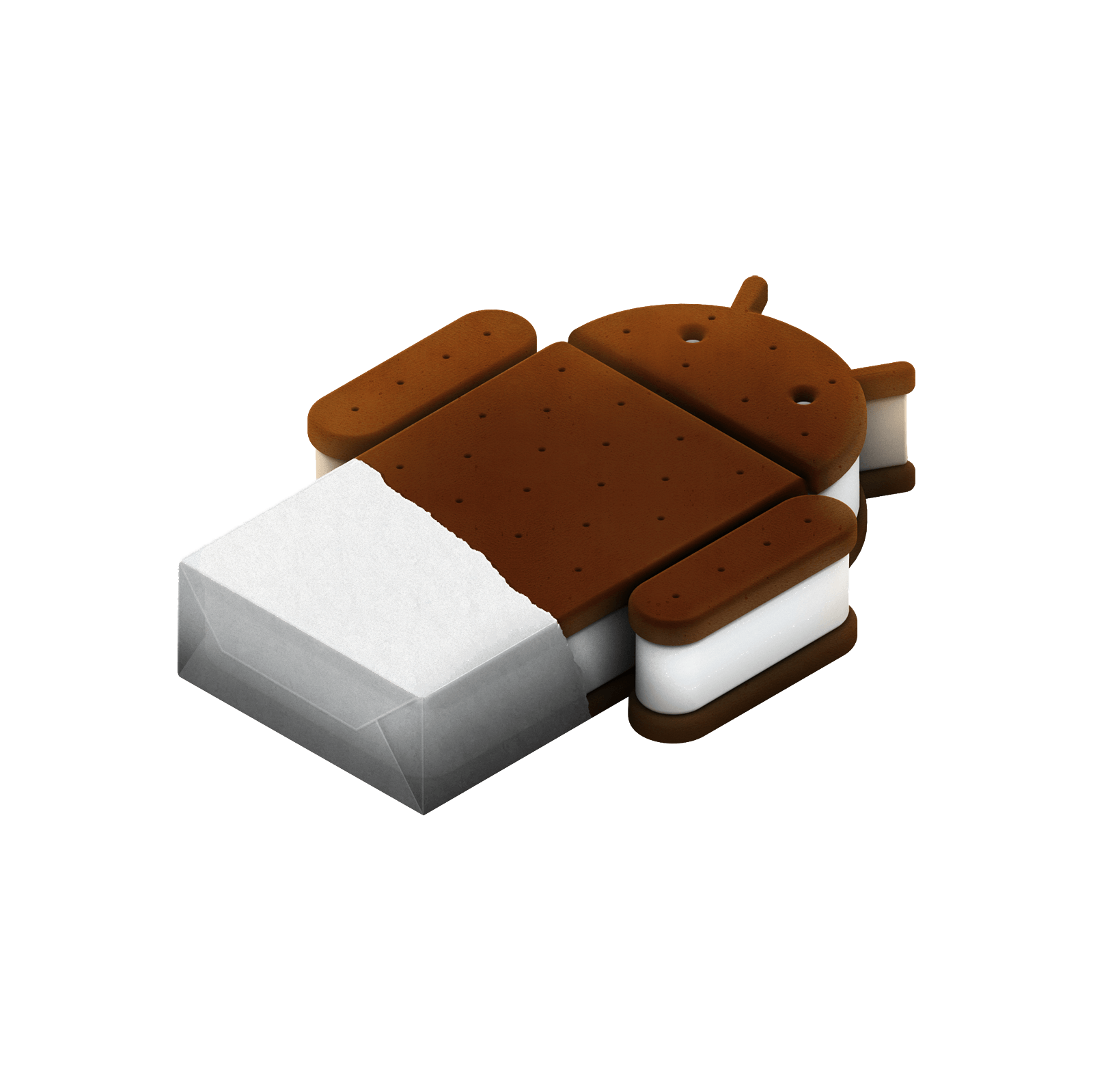 Ice Cream Sandwich was released in October 2011 and, among other things, it improved photo and video functionality.
Android 4.1-4.3: Jelly Bean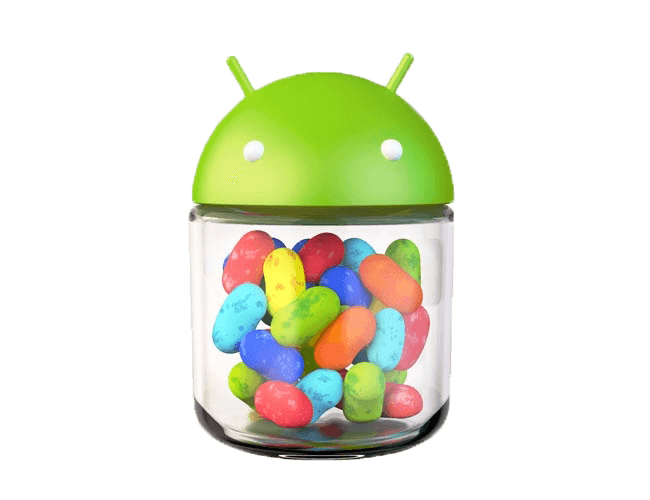 It went live in July 2012. Google engineers significantly improved performance in this version, the user interface was also revamped and became much better.
Android 4.4: KitKat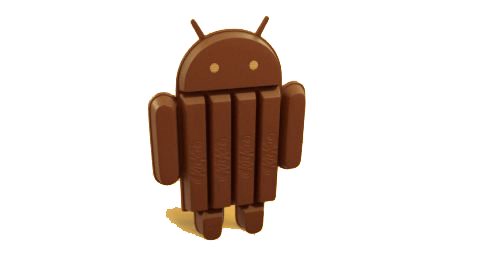 Released in September 2013, this version was focused on optimization. As seen in other Android OS names A to Z, Android KitKat was named after a chocolate.
Android 5.0-5.1: Lollipop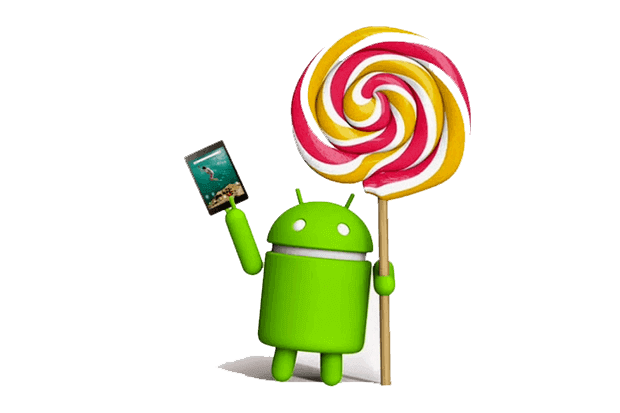 Lollipop went live in June 2014 and featured a redesigned user interface. There were major improvements in the Android runtime.
Android 6.0: Marshmallow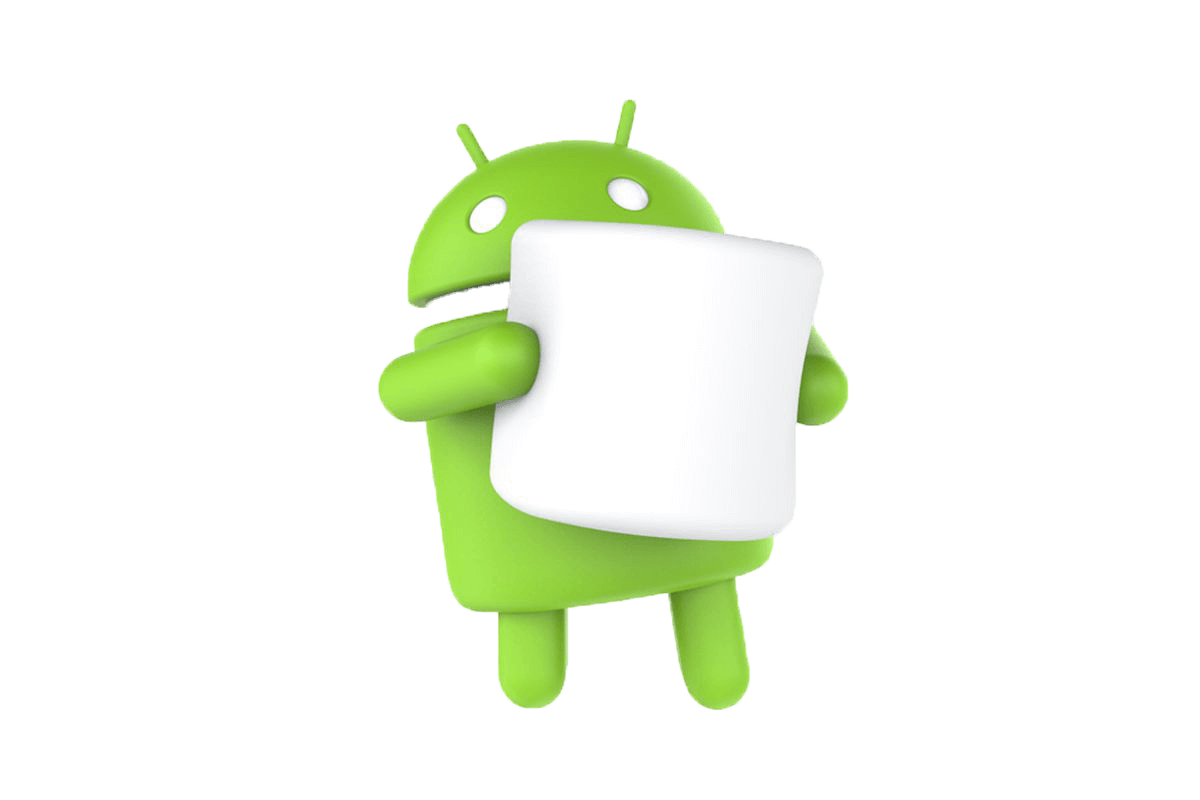 Marshmallow was released in August 2015 primarily for Nexus devices. Among other things, it included support for emoji and 4k displays.
Android 7.0-7.1: Nougat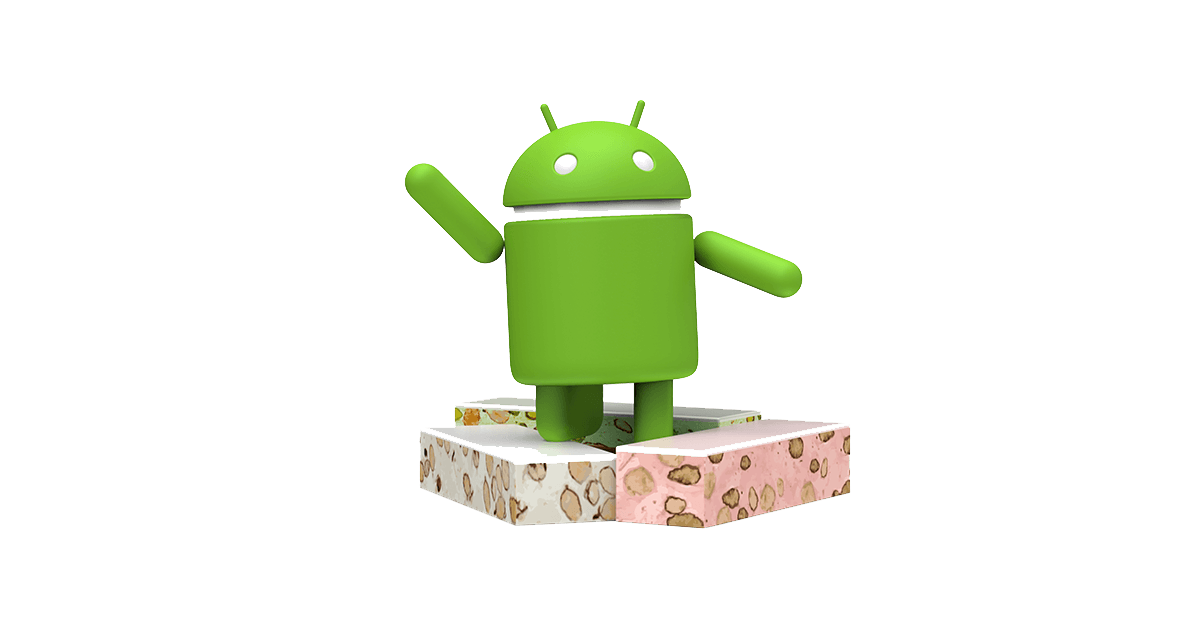 Nougat was launched in July 2016. Aside from lots of improvements, it added support for Vulkan 3D.
Android 8.0-8.1: Oreo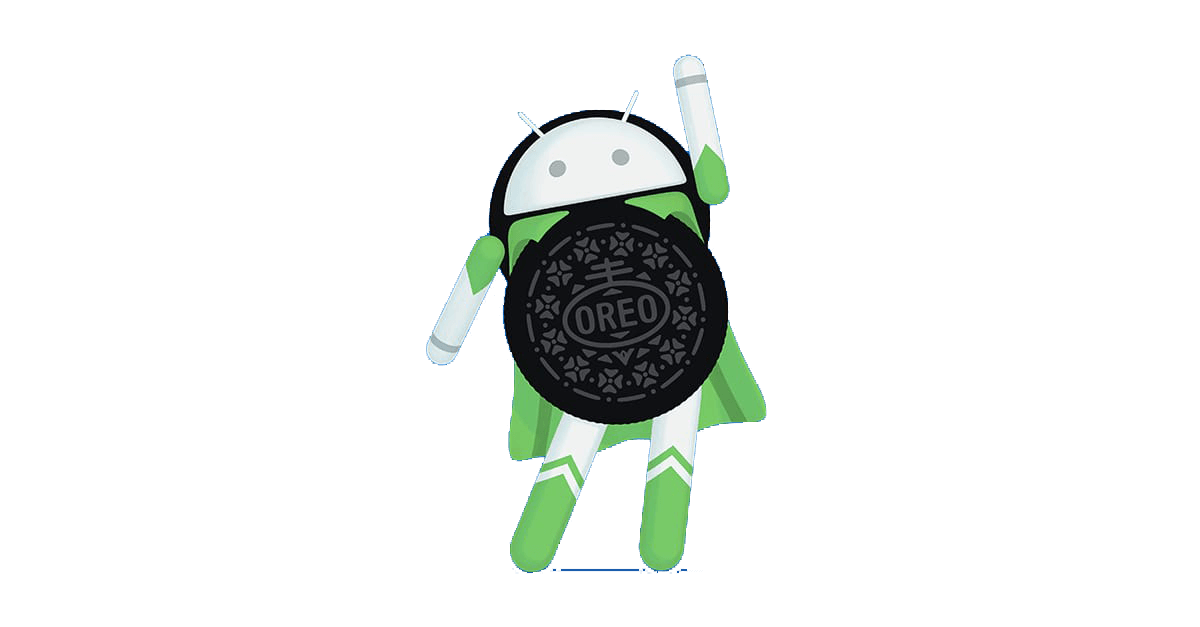 Released in August 2017, it was the eight Android release. It brought a major innovation: Project Tremble, a new modular architecture for Android hardware manufacturers.
Android 9.0: Pie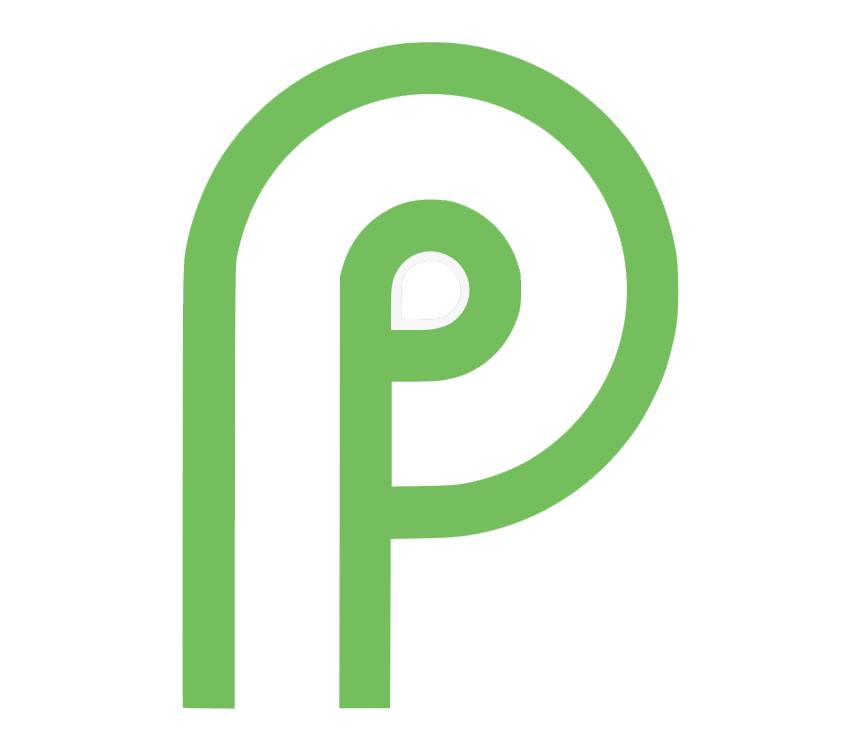 Android Pie went live in August 2018 and included lots of smaller improvements in functionality as well as the user interface.
Android 10.0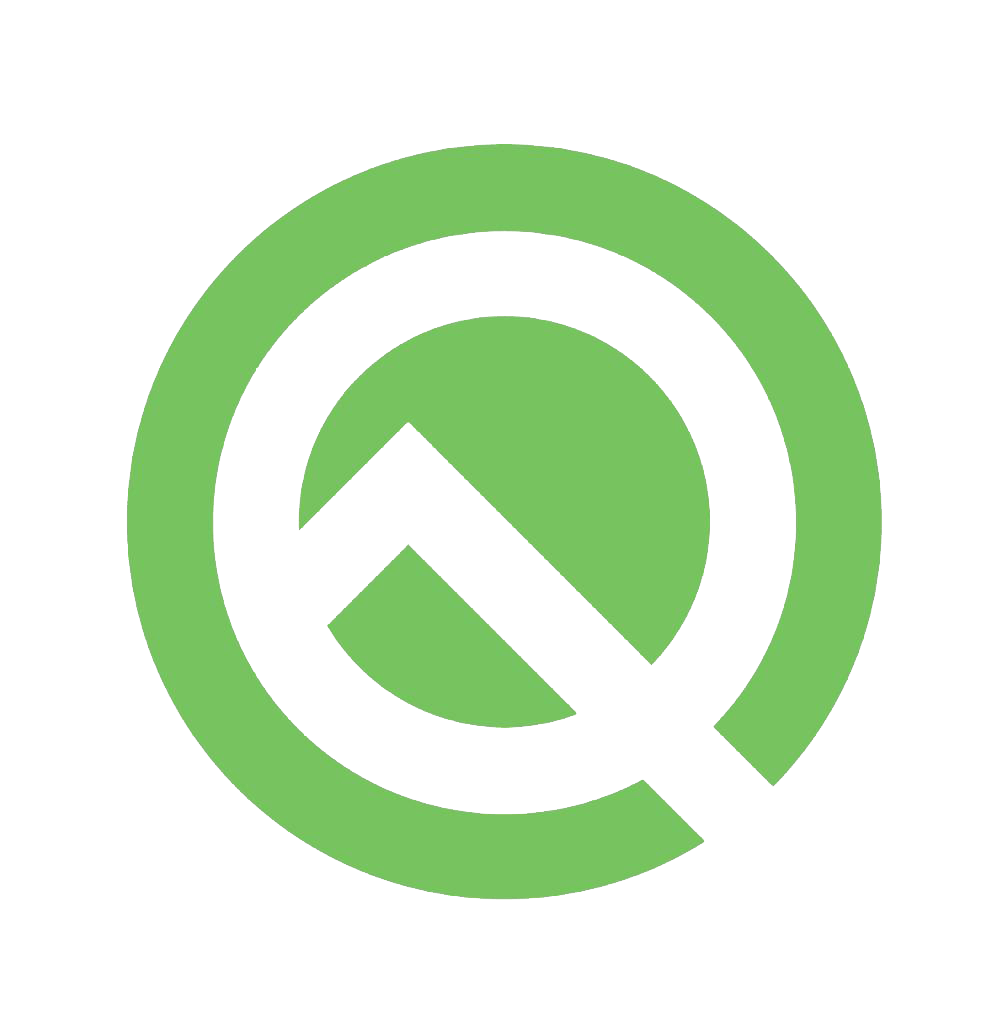 The latest version went live in September 2019. Unlike most Android version names A to Z, Google decided to drop its naming convention this time. Android 10 is just Android 10. There will no change in android names most likely.
Android 11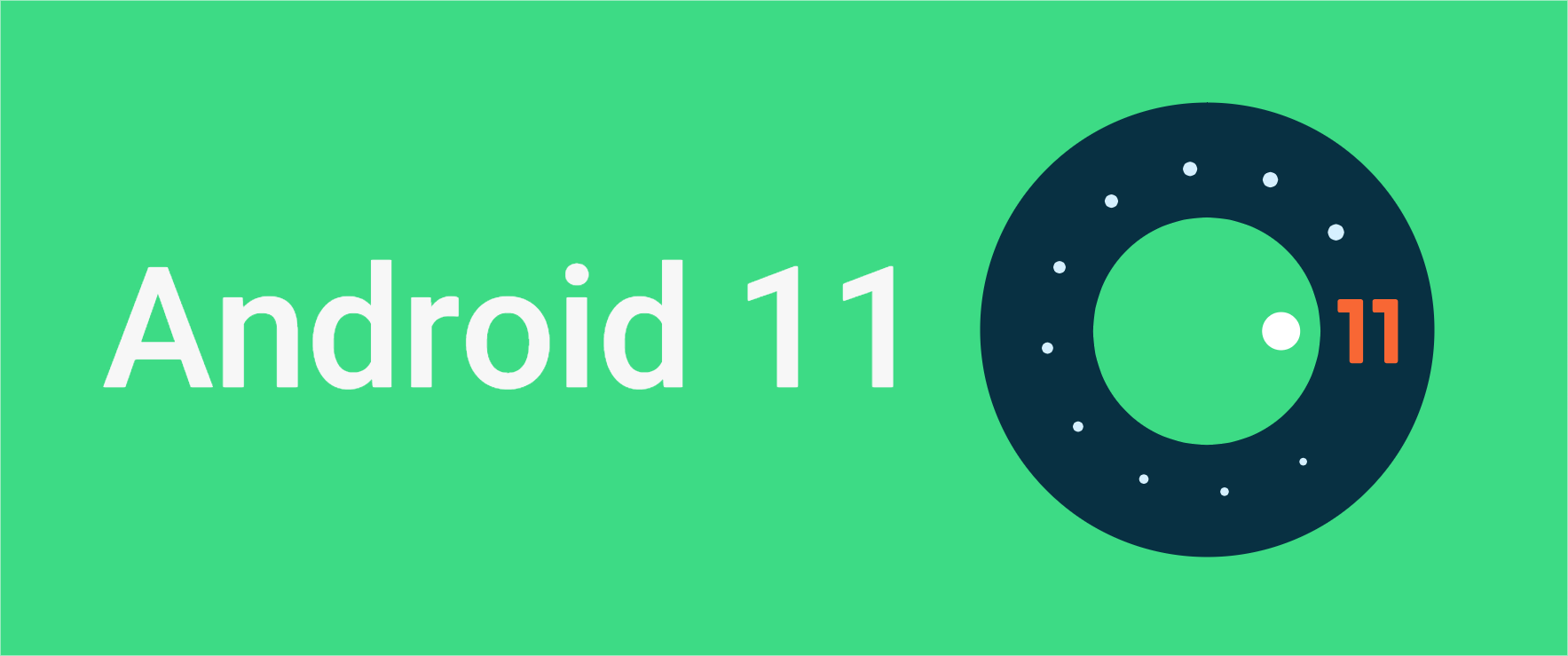 Android 11 is the eleventh significant launch and 18th variant of Android, the cell operating system created from the Open Handset Alliance headed by Google. It premiered on September 8, 2020, and would be the Newest Android variant Thus Far.
Android 12
Android 12 is the twelfth significant delivery and nineteenth Version of Android, the versatile working framework created by the Open Handset Alliance driven by Google. The principal beta was delivered on May 18, 2021.
Android 13
Android 13, the thirteenth major release of the Android mobile operating system developed by Google, was launched on August 15, 2022. This release introduces a host of exciting new features and improvements. This is Present in Android Version 2023 and Comes Preinstalled on Major Devices.
Enhanced privacy features are a significant focus in Android 13. Users now have greater control over app permissions, including managing access to their microphone, camera, and location. Additionally, users can share their approximate location instead of revealing the exact location, providing increased privacy options.
Productivity features have also been enhanced in Android 13. Users can now take screenshots of specific parts of their screen, allowing for greater precision and convenience. Furthermore, the ability to swiftly switch between apps has been improved, streamlining multitasking and enhancing overall productivity.
Android 13 places a strong emphasis on accessibility. The update includes new accessibility features, such as voice control, enabling users to operate their devices using voice commands. Additionally, users can now view transcripts of screen content, facilitating better accessibility for individuals with hearing impairments.
Android 14
Android 14, the upcoming version of Google's Android operating system, was announced in March 2023 and is currently undergoing beta testing. This new release introduces several exciting features and enhancements:
One of the notable additions is the introduction of Material You, a fresh design language that empowers users to personalize their devices' appearance and user interface. With Material You, users can choose from various colors and themes, and the system will automatically adapt the UI to match their preferences.
Enhanced privacy features have also been incorporated in Android 14. Users can now restrict certain apps' visibility to accessibility services, bolstering privacy protection by preventing unnecessary access to sensitive data.
Performance improvements are a key focus of Android 14. The operating system introduces a novel approach to managing background apps, leading to optimized battery life and overall system performance. This feature prevents apps from running in the background when not actively required, resulting in better efficiency.
Developers will also benefit from the new tools offered in Android 14. For instance, a dedicated mechanism for testing apps on large-screen devices has been implemented, allowing developers to ensure seamless compatibility across different screen sizes and form factors.
Overall, Android 14 represents a substantial update to the Android ecosystem, introducing various innovative features and enhancements. The official release is anticipated in August 2023, bringing these exciting advancements to Android users worldwide.
So these are all versions of Android that are currently available for mobile devices.
FAQ
What are the names of the Android versions from 1.0 to 14?
The names of the Android versions from 1.0 to 14 are as follows:
Android 1.0 (no codename)
Android 1.1 (no codename)
Android 1.5 Cupcake
Android 1.6 Donut
Android 2.0 Eclair
Android 2.1 Eclair
Android 2.2 Froyo
Android 2.

3 Gingerbread

Android 3.0 Honeycomb

Android 3.1 Honeycomb

Android 3.2

Honeycomb

Android 4.0 Ice Cream Sandwich

Android 4.1

Jelly Bean

Android 4.2 Jelly Bean

Android 4.3 Jelly Bean

Android 4.4

KitKat

Android 5.0 Lollipop

Android 5.1 Lollipop

Android 6.0 Marshmallow

Android 7.0 Nougat

Android 7.1 Nougat

Android 8.0 Oreo

Android 8.1 Oreo

Android 9 Pie

Android 10

Android 11

Android 12

Android 13

Android 14 Upside Down Cake
What was the first Android version released?
The first version of Android released was Android 1.0, also known as Android Alpha, officially launched on September 23, 2008.
What were the notable features of Android 1.0?
Android 1.0 introduced several features, including a web browser, email support, camera functionality, Google Maps integration, and access to the Android Market (now known as Google Play Store).
When was Android 2.0 released, and what were its key features?
Android 2.0, codenamed Eclair, was released on October 26, 2009. It introduced features such as support for multiple email accounts, HTML5 support in the web browser, an improved virtual keyboard, and enhanced camera capabilities.
What significant changes were introduced in Android 4.0 (Ice Cream Sandwich)?
Android 4.0, released on October 18, 2011, brought a unified user interface design called "Holo," which provided a consistent look and feel across devices. It also introduced features like face recognition unlocking, improved multitasking, and resizable widgets.
What were the key features of Android 5.0 (Lollipop)?
Android 5.0, released on November 12, 2014, introduced the Material Design concept, bringing a more visually appealing and responsive user interface. It also included enhancements such as a new notification system, improved battery life through "Project Volta," and smartphone multi-user support.
What changes were made in Android 6.0 (Marshmallow)?
Android 6.0, released on October 5, 2015, introduced features like app permissions, native fingerprint support, Doze mode for better battery management, and Google Now on Tap, which provided contextual information within apps.
When was Android 7.0 (Nougat) released, and what were its notable features?
Android 7.0, released on August 22, 2016, introduced features such as split-screen multitasking, improved notification system with quick reply, enhanced virtual reality capabilities with Daydream VR, and seamless system updates.
What were the key features of Android 8.0 (Oreo)?
Android 8.0, released on August 21, 2017, introduced features like picture-in-picture mode, notification dots, autofill framework, adaptive icons, improved battery life through background execution limits, and Project Treble for faster updates.
When was Android 9.0 (Pie) released, and what were its significant changes?
Android 9.0, released on August 6, 2018, brought features such as gesture-based navigation, adaptive battery and brightness, digital well-being tools, improved app actions, and App Slices for quick access to app functions.
What were the notable features of Android 10?
Android 10, released on September 3, 2019, introduced a system-wide dark mode, enhanced privacy controls, improved gesture navigation, a focus mode to minimize distractions, and a live caption feature for real-time media captioning.
What changes were made in Android 11?
Android 11, released on September 8, 2020, introduced features like conversation notifications, built-in screen recording, wireless Android Auto support, improved 5G and foldable device support, and enhanced privacy and security options.
What were the key features of Android 12?
Android 12, released on October 4, 2021, introduced a new design language called "Material You," offering personalized themes and a redesigned notification shade. It also included faster auto-rotate, improved haptic feedback, and enhanced privacy indicators.
What are the key features of Android 14?
Android 14 is the latest version of Android. It was released in February 2023. Some of the key features of Android 14 include:
A new design language called Material You
A new notification system
A new privacy dashboard
New features for productivity and gaming
Improved performance and battery life
What are the benefits of upgrading to Android 14?
There are several benefits to upgrading to Android 14. These include:
New features and improvements
Improved performance and battery life
Security updates
Bug fixes