ADVERTISEMENT. CONTINUE READING BELOW.
We all know the struggle; you are listening to a song, calling a friend in the car, or listening to google maps while cycling, but you can't hear it well enough. The sound of the road is too loud, or your friend's phone has a crappy microphone.
If only an app could boost the audio on your phone. Good news! There are plenty of apps out there that will do just that. But they are not the same. So before you run off to the Playstore, consider our ranking of the best Android sound booster apps available.
ADVERTISEMENT. CONTINUE READING BELOW.
Best Volume Booster Apps
1. Volume Booster GOODEV
The only app in its category that will boost your sound without using an equalizer. Some argue that using an equalizer screws up the 'true' sound you are trying to get out of your phone.
So if you want to listen to the original sounds of your favorite songs, check out this app because it does what it promises. We do advise you to experiment with the settings you use. Your phone might not be able to handle a high setting, but it still sounds great with a lower one.
ADVERTISEMENT. CONTINUE READING BELOW.
2. Volume booster PRO
This sound booster for Android is the best choice for those who want to boost their phone's bass. This app will do just that. The app might save you from buying an expensive Bluetooth speaker.
Of course, the sound quality won't be high, but it will surely provide you with tunes your phone wouldn't have produced without it. One thing to note is that on some devices, the app does not function as it should and works as an alternative volume button.
ADVERTISEMENT. CONTINUE READING BELOW.
3. Extra Volume Booster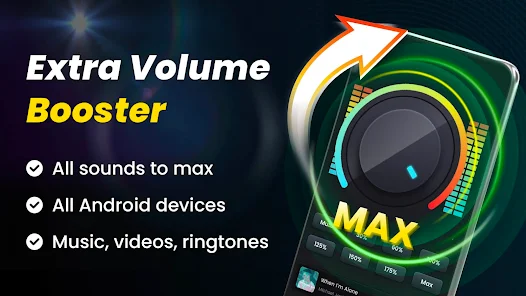 Don't want to bother with the details? This app is for you. No BS, and it does what it is supposed to do without difficulty settings. Just need to hear your google maps better in a busy city? Use the app to jack up the sound. Not much more to say about the Extra Volume Booster works!
4. Music Volume EQ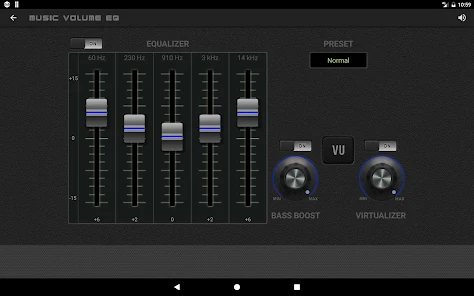 ADVERTISEMENT. CONTINUE READING BELOW.
This app isn't exactly a volume booster like the others are, but if you bought cheap headphones or your phone's audio is a little off, this app can correct it. It can an overwhelming bass or restore the acoustic in your sound with no problem. Test with the sliders to find the perfect setting for your phone to listen to your songs again finally.
These four apps are our top picks to boost (or adjust) the volume on your Android phone. We can't say for sure which one suits your needs best, but these are the ones that will do what they promise. We hope to have helped you out in deciding which app to choose.
Check out our other content and tell us what you think. Did you miss an app you believe deserves a spot on our list? Let us know below!