ADVERTISEMENT. CONTINUE READING BELOW.
As a productivity booster, ChatGPT is already a great tool. With the addition of extensions for Google Chrome, the tool can become even more versatile in everyday life. To facilitate this process, OpenAI's tool can be embedded in the browser and used outside the traditional chat window.
You can add ChatGPT to your email client, Google search engine, and your browser's new tab screen (Chrome, Edge, Opera, Vivaldi, etc.). See the most interesting extensions for ChatGPT on Google Chrome.
Best Extensions for ChatGPT on Chrome
In ChatGPT, one of the most common functions is to create emails and texts. The ChatGPT Writer extension facilitates this process by providing an artificial intelligence window within the providers, such as Gmail or Outlook. In this way, text cannot be transferred between tabs.
With Microsoft's Bing and Google's Bard, you can use ChatGPT through the browser with the ChatGPT for Google extension. With each search, the extension displays the OpenAI result window on the side.
This extension uses artificial intelligence to read and create quick summaries of any web page. You can also use ReaderGPT to refine the commands: you can choose the summary size or the number of important points, for example.
The YouTube Summary with ChatGPT add-on is the same as the previous extension but applies to YouTube videos. Those who need to decoupage videos will find this tool useful. It can be used on any video on the platform, creating summaries or transcribing all the material.
Merlin ( Web ) is a powerful tool that leverages AI on any website you visit. Press the Ctrl + M command to open the resource, summarize texts, and create publications or spreadsheet formulas.
ChatSonic is another one that concentrates artificial intelligence tools in a single extension but stands out for also offering an image generator. You can use Photosonic to create pictures and still take advantage of the text features to summarize or create publications.
ADVERTISEMENT. CONTINUE READING BELOW.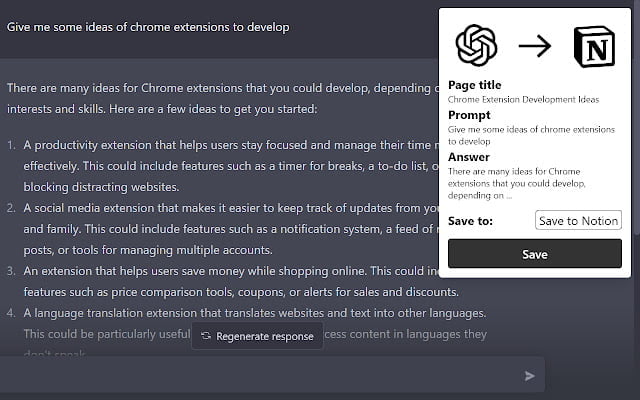 The ChatGPT to Notion extension makes your routine even easier by automatically sending ChatGPT responses to any notebook on the platform without copying and pasting.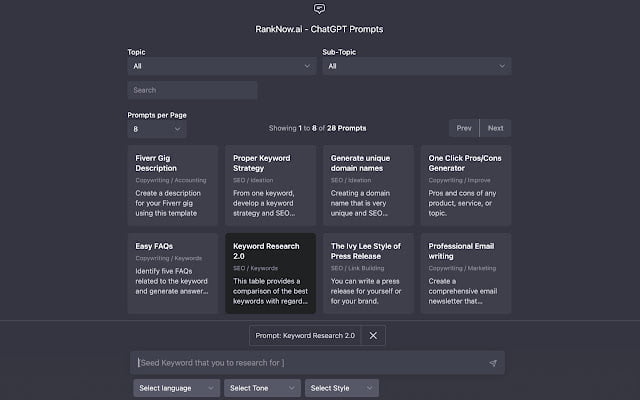 ADVERTISEMENT. CONTINUE READING BELOW.
For those learning to use ChatGPT, Ranknow.ai creates customizable chat prompts that can be used for web content creation. Use one of the prompts and customize it as needed.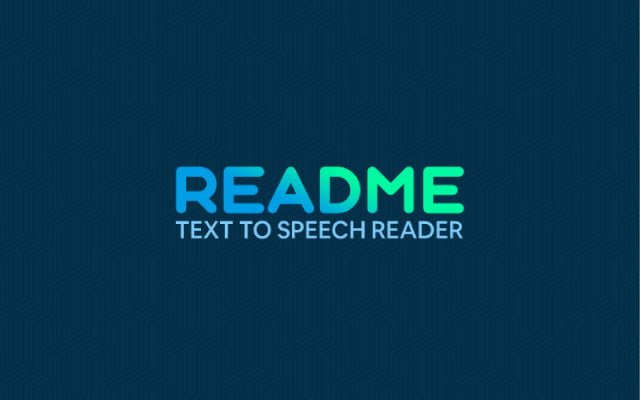 It is worthwhile to convert ChatGPT texts to audio and save them during the day by using Readme as a text-to-speech tool.
ADVERTISEMENT. CONTINUE READING BELOW.