ADVERTISEMENT. CONTINUE READING BELOW.
As a productivity booster, ChatGPT is already a great tool. With the addition of extensions for Google Chrome, the tool can become even more versatile in everyday life. To facilitate this process, OpenAI's tool can be embedded in the browser and used outside the traditional chat window.
You can add ChatGPT to your email client, Google search engine, and your browser's new tab screen (Chrome, Edge, Opera, Vivaldi, etc.). See the most interesting extensions for ChatGPT on Google Chrome.
ADVERTISEMENT. CONTINUE READING BELOW.
Best Extensions for ChatGPT on Chrome
9. ChatGPT Writer
In ChatGPT, one of the most common functions is to create emails and texts. The ChatGPT Writer extension facilitates this process by providing an artificial intelligence window within the providers, such as Gmail or Outlook. In this way, text cannot be transferred between tabs.
8. ChatGPT for Google
With Microsoft's Bing and Google's Bard, you can use ChatGPT through the browser with the ChatGPT for Google extension. With each search, the extension displays the OpenAI result window on the side.
ADVERTISEMENT. CONTINUE READING BELOW.
7. ReaderGPT
This extension uses artificial intelligence to read and create quick summaries of any web page. You can also use ReaderGPT to refine the commands: you can choose the summary size or the number of important points, for example.
6. YouTube Summary with ChatGPT
The YouTube Summary with ChatGPT add-on is the same as the previous extension but applies to YouTube videos. Those who need to decoupage videos will find this tool useful. It can be used on any video on the platform, creating summaries or transcribing all the material.
ADVERTISEMENT. CONTINUE READING BELOW.
5. Merlin ChatGPT Assistant
Merlin ( Web ) is a powerful tool that leverages AI on any website you visit. Press the Ctrl + M command to open the resource, summarize texts, and create publications or spreadsheet formulas.
4. ChatSonic
ChatSonic is another one that concentrates artificial intelligence tools in a single extension but stands out for also offering an image generator. You can use Photosonic to create pictures and still take advantage of the text features to summarize or create publications.
3. ChatGPT to Notion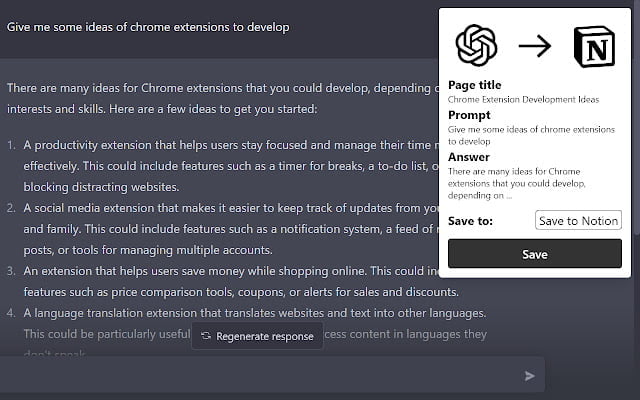 ADVERTISEMENT. CONTINUE READING BELOW.
The ChatGPT to Notion extension makes your routine even easier by automatically sending ChatGPT responses to any notebook on the platform without copying and pasting.
2. Ranknow.ai for ChatGPT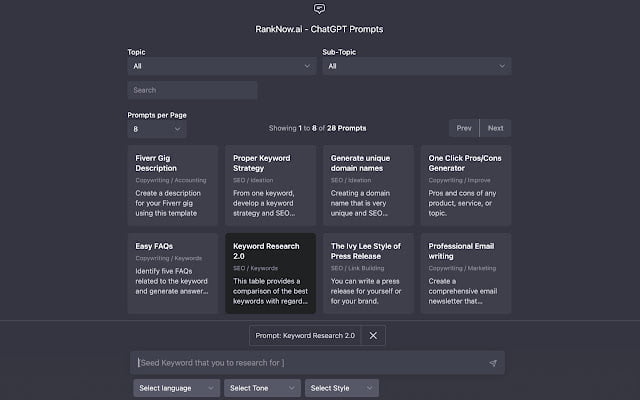 For those learning to use ChatGPT, Ranknow.ai creates customizable chat prompts that can be used for web content creation. Use one of the prompts and customize it as needed.
1. Read Me – Text to Speech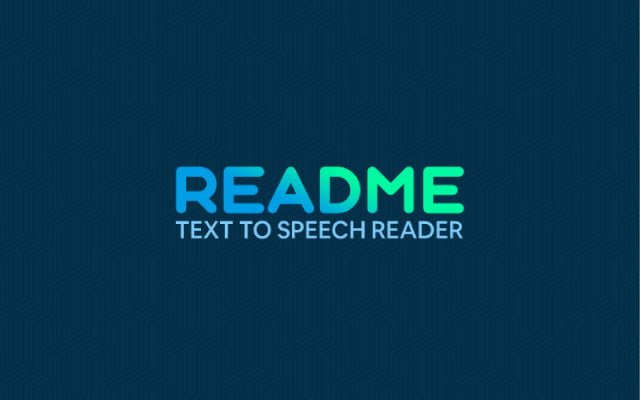 It is worthwhile to convert ChatGPT texts to audio and save them during the day by using Readme as a text-to-speech tool.
FAQ
What are ChatGPT Chrome extensions?
ChatGPT Chrome extensions are browser add-ons that integrate the functionality of OpenAI's ChatGPT language model directly into your Google Chrome browser. They allow you to access and use the ChatGPT AI for various tasks from your browser's interface.
How do I install ChatGPT Chrome extensions?
To install ChatGPT Chrome extensions, follow these steps:
Open the Google Chrome browser on your computer.
Go to the Chrome Web Store.
Search for the specific ChatGPT extension you want to install.
Click the "Add to Chrome" button beside the extension's name.
Confirm the installation when prompted.
What are the best ChatGPT Chrome extensions available?
Some of the best ChatGPT Chrome extensions include "ChatGPT for Chrome," "ChatGPT," "GPT-3 Chat," and "GPT-3 Assistant." These extensions provide an interactive AI chat experience for various purposes.
Can I use ChatGPT Chrome extensions for free?
Some ChatGPT Chrome extensions may offer limited free usage, while others may require a subscription or payment for full access to advanced features. It's essential to check the extension's details in the Chrome Web Store for pricing and usage limitations information.
What tasks can I perform with ChatGPT Chrome extensions?
ChatGPT Chrome extensions can assist with various tasks, such as generating text, answering questions, summarizing content, offering language translation, and providing recommendations. The capabilities may vary depending on the extension and its integration with the ChatGPT language model.
Are ChatGPT Chrome extensions secure to use?
Generally, ChatGPT Chrome extensions are safe to use. However, it's crucial to download extensions from reputable sources, such as the Chrome Web Store, to ensure they are legitimate and free from malicious code. Always read user reviews and check the permissions the extension requests before installation.
Can I customize ChatGPT Chrome extensions for specific tasks?
While some ChatGPT Chrome extensions offer customization options, the extent of customization may vary. Some extensions may allow you to specify the AI's behavior or preferences, while others may be pre-configured for general use.
How accurate and reliable are ChatGPT Chrome extensions?
ChatGPT Chrome extensions rely on the underlying ChatGPT language model based on machine learning and natural language processing. The accuracy and reliability of the responses depend on the model's training data and the complexity of the queries. While they can be quite useful, remember that they may not always provide perfect results.
Can I use ChatGPT Chrome extensions for professional or commercial purposes?
The terms of use for ChatGPT Chrome extensions may vary, and some extensions may have specific restrictions on commercial or professional use. It's essential to review the extension's license and terms of service to understand any limitations on usage.
How frequently are ChatGPT Chrome extensions updated?
The frequency of updates for ChatGPT Chrome extensions depends on the developers and the improvements they make. It's advisable to keep your extensions up to date to ensure optimal performance and access to the latest features.