Discord is a tool that allows users to communicate by text, audio or video. The platform has become very popular among gamers because it allows users to exchange information and make voice calls with multiple people.
Adding friends in Discord chat is easy and can enhance your overall experience. You can expand your social circle and enjoy more lively discussions with a few simple steps.
If you want to create a group to chat with your friends while they play, check out this tutorial on adding friends in the Discord group.
How to add friends in Discord chat
1: Open Discord on your PC via the browser or using the app and start a conversation with one of your contacts.
2: In the upper right corner of the conversation, click the "Add friends to DM" icon.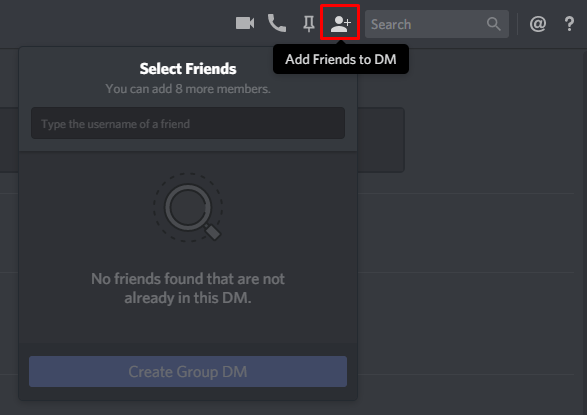 3. With the menu open, choose which people to add to the conversation and click "Create private group" when you are done.
Important: Groups you create can have up to 10 people. To add more people, you will need to create a Discord server.
4. Your group has been created, and if you want to add more people, click the "Add friends to DM" icon in the upper right corner of the conversation again.
5. You can also remove people from the group. To do this, right-click on a profile and select "Remove from Group".
6. in the upper corner, you can name the conversation with your friends by clicking on the name. To choose an image that will be the icon of the conversation, right-click on the group in the left-side menu and select the option "Change icon."
7. To leave the group, on the left side menu, right-click on it and select the option "Leave the group."
8. A popup will appear asking if you want to leave this group and will inform you that you cannot join the group unless you receive an invitation. Click on "Leave Group" if you want to perform this action.
Ready! You can now create groups and add your friends to Discord chat to communicate while playing.