ADVERTISEMENT. CONTINUE READING BELOW.
When you create an account on the Threads social network, a tag displaying your login number will appear on your Instagram profile. This tag is situated just below your name and serves as a way to indicate your presence on Meta's microblogging platform. However, if you prefer not to have this tag visible and easily accessible, remove it from your Instagram bio.
Meta's intention behind the tag is to inform your Instagram followers that you are actively using Threads and potentially encourage them to join the Threads community. It serves as a way to promote the platform and foster user engagement. By displaying the tag, you're signaling to your followers that you are part of this new social network and inviting them to explore it.
ADVERTISEMENT. CONTINUE READING BELOW.
How to remove Threads tag from Instagram profile
The badge with your Threads membership number can be seen below your name on your Instagram profile page via the app.
To hide this account information, follow these steps:
ADVERTISEMENT. CONTINUE READING BELOW.
Open the Instagram application;
Tap the profile icon and access your page;
Find the Threads tag below your name;
Tap the tag to see the options;
Select "Hide Badge" to remove the tag from your profile.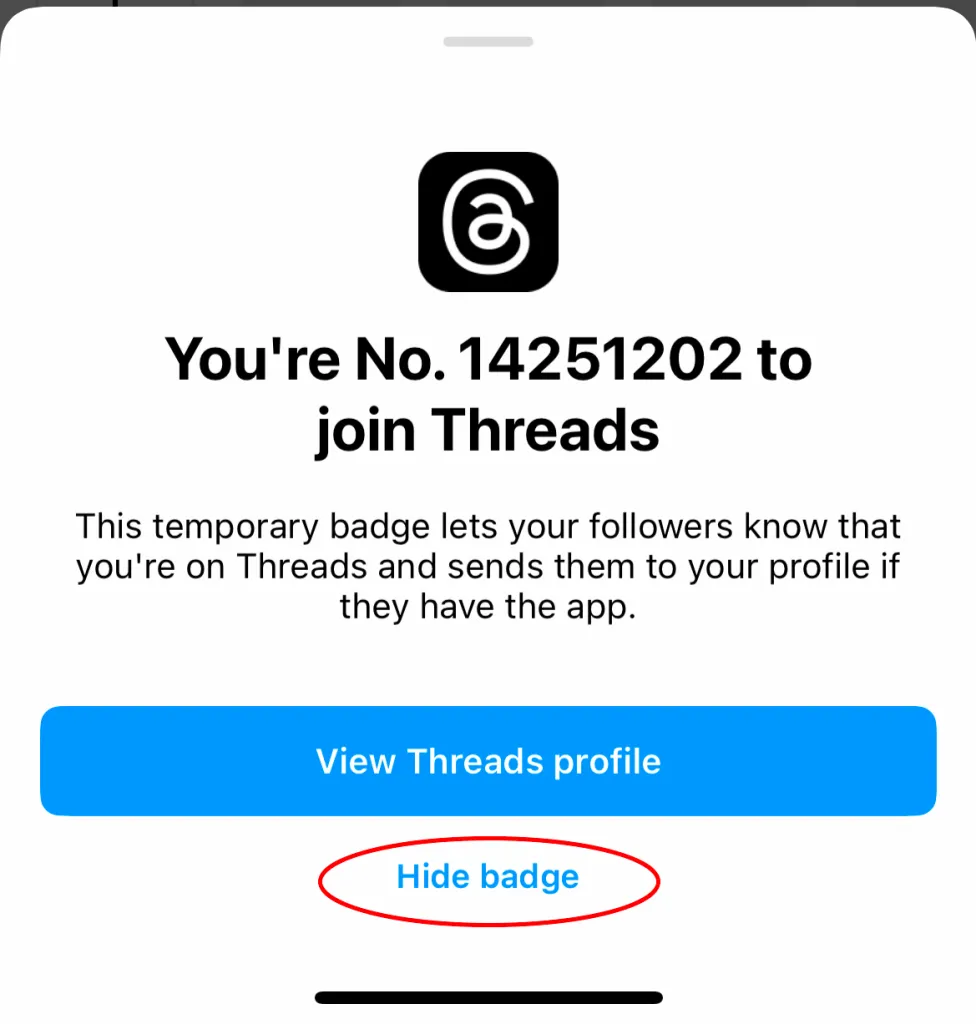 Meta decided to integrate Threads closely with Instagram by directly linking the two platforms. When creating a profile on Threads, it is necessary to have an existing Instagram account, and both platforms require the use of the same name and username. Any changes made to the name or username on Instagram will also be reflected on Threads.
ADVERTISEMENT. CONTINUE READING BELOW.
The purpose behind this integration is for Meta to encourage more Instagram users to join the Threads community. As a result, the Threads tag is displayed on the user's Instagram profile, serving as a way to promote the Threads platform.
Interestingly, the registration number on Threads has sparked curiosity and amusement among internet users as they try to determine who were the earliest adopters of the platform. It has become somewhat of an active topic among users to discover who managed to join Threads first.