ADVERTISEMENT. CONTINUE READING BELOW.
Instagram lets you easily add song lyrics to your Reels, making your videos more fun and engaging. This new feature works just like adding text to Stories. The lyrics move along with the song, and you can use various transition effects in your video.
Adam Mosseri, the person in charge of Instagram, shared this handy update. They saw that lots of users were adding lyrics manually to their Reels, so they decided to make it simpler with the same tool used for Stories. This way, you can have more creative and entertaining videos with less effort.
ADVERTISEMENT. CONTINUE READING BELOW.
How to use song lyrics on Reels
The step-by-step process for activating the option is very similar to the path followed in Stories:
Open a Reels video;
Tap the musical note icon;
Choose a song;
Swipe left to choose font styles.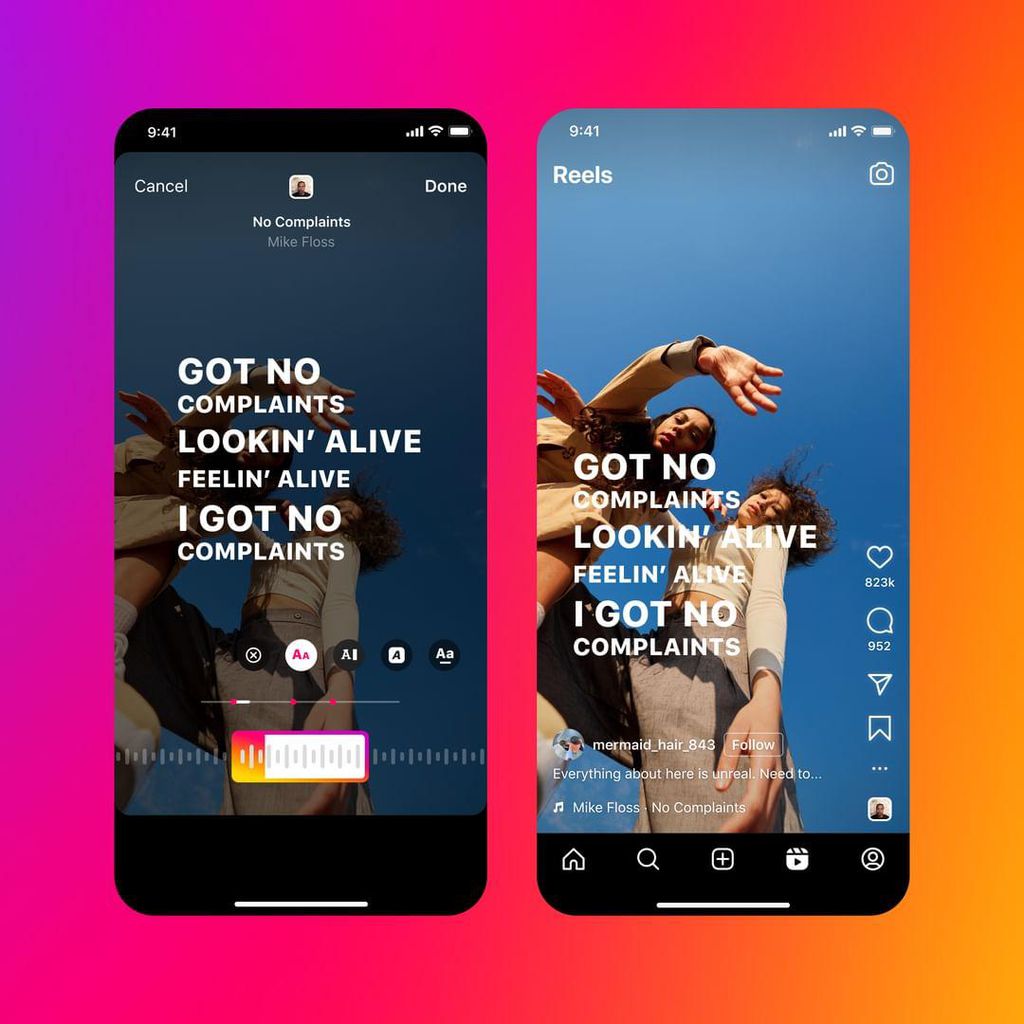 Instagram's new feature is something TikTok doesn't have yet. Even though TikTok automatically adds captions to videos, it doesn't sync song lyrics directly in the app. To do that, you'd have to use a tool like CapCut's automatic subtitle function.
ADVERTISEMENT. CONTINUE READING BELOW.
In the competition between these two platforms for short videos, Instagram's move could give Reels an advantage. It makes adding song lyrics to videos easier, and it's something TikTok users might find cool.
How to Get Instagram Song Lyrics Feature
If you don't see this feature, you should update your Instagram app to the newest version. But remember, it might not show up for everyone at the same time. So if you don't have it right away, just be patient and check again in a few days.
ADVERTISEMENT. CONTINUE READING BELOW.