ADVERTISEMENT. CONTINUE READING BELOW.
Microsoft is getting ready to introduce new Surface devices next month. They've invited the media to an event in New York City on September 21st, 2023. Here's a preview of what to look forward to in this upcoming Surface event!
Surface Laptops Expected to Launch
Microsoft has a range of different types of laptops in the Surface lineup. The Surface Pro is like a 2-in-1, which works like a tablet. Then there's the Surface Laptop Studio, which is quite special because its design allows you to move the screen uniquely, making it easier to see. And there are also the regular Surface Laptop and another version called the Surface Laptop Go, which have a more traditional look.
ADVERTISEMENT. CONTINUE READING BELOW.
Microsoft is expected to discuss updates for these laptops in the upcoming event. They might add new features, improve things, and put in the latest parts to make them faster. Here's a list of the laptops we might see at the event (but not all of them might get updated):
Surface Laptop Studio 2
Surface Pro 10
Surface Laptop Go 3
Surface Go 4
Surface Laptop 6
Surface Pro 10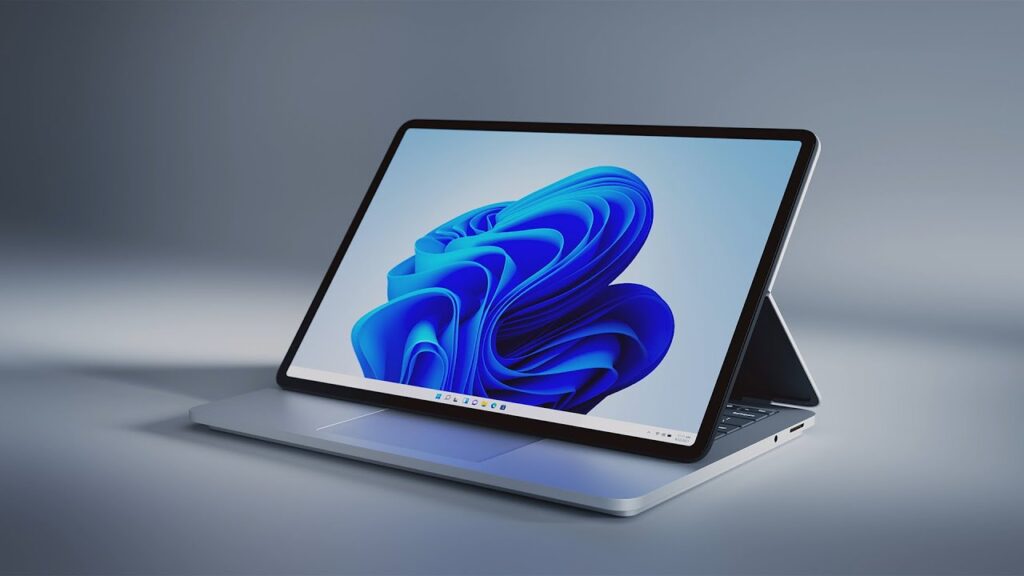 ADVERTISEMENT. CONTINUE READING BELOW.
New Intel CPUs & Nvidia RTX 40-Series GPUs in Surface Laptops
What changes are coming to the new Surface laptops? The latest Intel processors, the 13th-generation, have been available for a while and will be used in the new Surface laptops. The simpler versions might use a different kind of processor (like the 12th-generation on the Surface Go) to keep their cost lower.
Also, we expect some of the high-end Surface laptops to have special graphics cards from NVIDIA, specifically the RTX 40 Series. These cards are really powerful and give the laptops a lot of speed. For example, the Surface Laptop Studio 2 might have an option with the RTX 4060 card. This is great for making videos or other creative work that need a strong graphics card.
ADVERTISEMENT. CONTINUE READING BELOW.
And if you like playing games, even playing at really high settings should be possible on the better Surface laptops, giving you a good gaming experience at 1080p or 1440p resolution.
If you want to know how fast these new laptops could be, check out our review of the MSI Stealth Studio 14, which also had the RTX 4060 graphics card.
In addition to these changes, Microsoft will likely discuss the new Windows 11 23H2 update during the event. This update will bring many new features we've covered before. For example, there's something called Microsoft Copilot that uses Artificial Intelligence to help you on your computer. They're getting rid of Cortana, probably because Copilot is better.
ADVERTISEMENT. CONTINUE READING BELOW.
A new 'Windows Backup' app was also seen in a recent version of Windows (23466). And soon, you won't need third-party software like WinRAR to open '.rar' files because Windows will support them directly. This update will also bring HDR Wallpapers, making uninstalling some built-in apps easier.
So, it looks like Microsoft has much to share at this event. Are you excited about the new Surface laptops and these updates?