ADVERTISEMENT. CONTINUE READING BELOW.
Apple has unveiled macOS Sonoma, the latest version of its operating system for Macs, iMacs, and MacBooks. This update makes your Mac more customizable and enhances Safari; plus it's great for gamers.
Instead of big changes, Apple focused on improving existing apps. Let's explore 11 new features in macOS Sonoma:
ADVERTISEMENT. CONTINUE READING BELOW.
10. Interactive widgets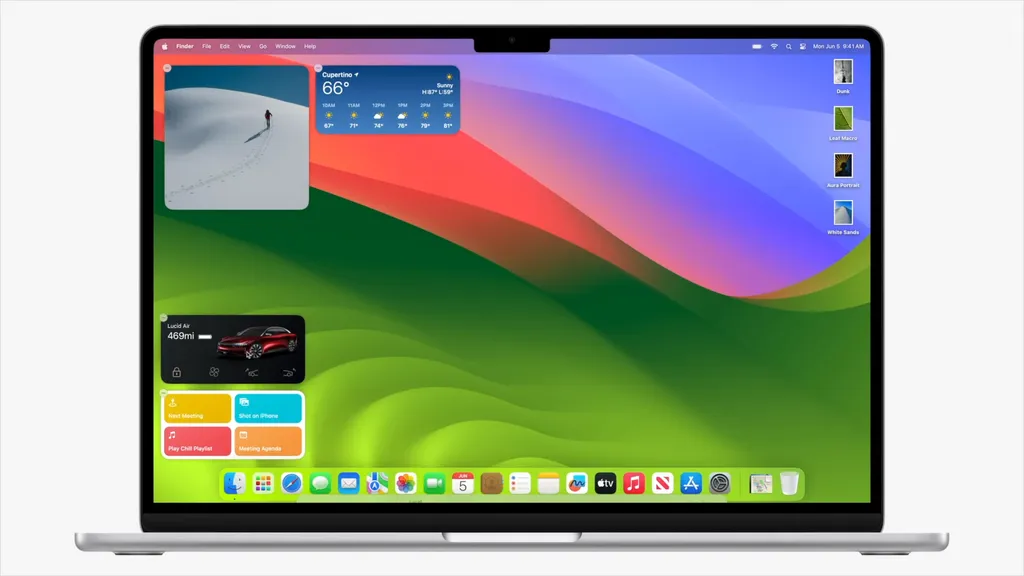 Apple says that widgets in macOS Sonoma are now more powerful and can be placed anywhere on your screen. They're designed to look great and blend seamlessly with the system. Plus, they can communicate with widgets on your iPhone so that you can keep everything in sync between your computer and phone.
9. New Updates For Safari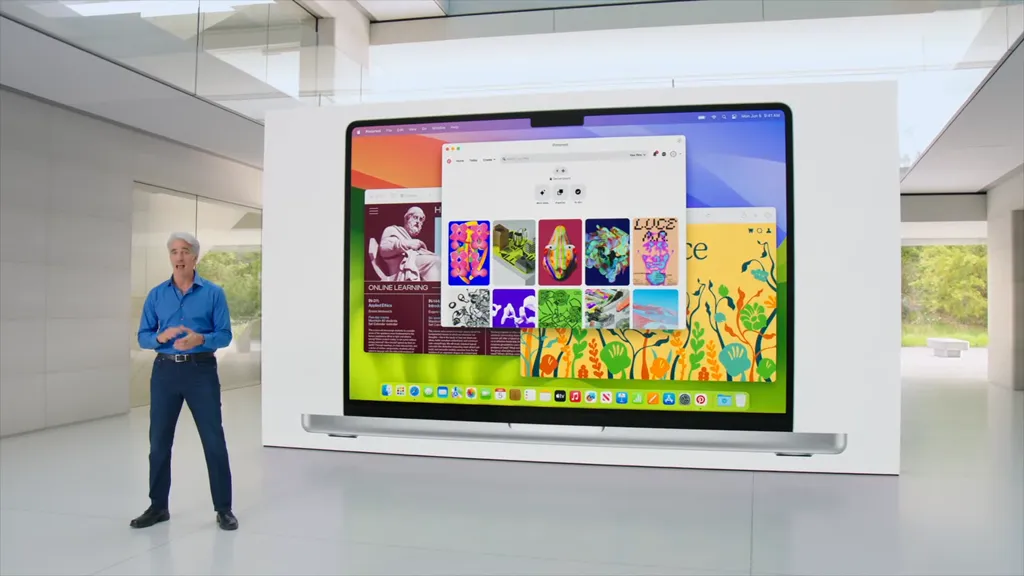 Safari has gotten a major update, especially in terms of privacy. It now lets you lock your private browsing sessions with a password and supports user profiles. This is handy if you share your computer with others. Also, you can now install web apps directly on your macOS home screen using Safari, and these apps can send you notifications and save files, which makes it more convenient.
ADVERTISEMENT. CONTINUE READING BELOW.
8. Amazing screensavers
When your Mac is idle for a while, you'll see lovely slow-motion videos as a screensaver. These videos feature scenic views from places like Hong Kong, Arizona, and the beautiful hills of Sonoma, California, which is where this macOS version gets its name from. It's a nice touch to make your computer look even better when you're not using it.
7. Gaming Support
Apple made an exciting announcement with game designer Hideo Kojima. They're making macOS more gamer-friendly. This means you can play games like Resident Evil Village, No Man's Sky, SnowRunner, and Death Stranding: Director's Cut on your Mac.
They're even adding a special "Game Mode" that makes your computer work better while gaming. Plus, you'll get less delay when using Xbox and PlayStation controllers. So, gaming on your Mac is going to be a lot more fun!
6. Improved video conferencing
macOS is getting a cool feature. It's like having a green screen. You can put yourself in front of your presentation. You can walk around and talk while your content is shown behind you. Or you can stay in a little bubble so you don't cover up your work. It's a neat way to present stuff!
5. React with your hands
The new system will have fun 3D effects that work with hand gestures. You can do something with your hands, like sending hearts or confetti, and it'll show up in your video calls. This works in other apps too, and it keeps you centered in the frame automatically. Cool, right?
4. Optimized Messages
The Messages app is getting better. It has a search tool with many ways to find stuff. You can reply to messages more easily and share your location in a new way. Plus, all your stickers will be in one spot, kind of like content attachments. Cool, right?
3. Recognizable PDFs
The autocomplete feature is now smarter. It can figure out what's in PDFs or scanned papers. It can also grab your personal info and contacts to help you fill things out faster. And you can add notes to files to help explain things better.
2. Improved keyboard
The keyboard's auto-correction is more helpful now. When it fixes a word, it'll highlight it briefly so you can see what got changed. If you want to go back to the original word, you can do it with just one click.
1. Nude alert
Similar to iOS 17, macOS Sonoma will also give you a heads-up if you get an inappropriate picture. Pictures and videos that might not be suitable will be blurred when they come through chat apps or social networks. They'll only show up clearly if you say it's okay.
Apple at WWDC 2023
At WWDC 23, Apple introduced updates for different systems, like watchOS 10 and tvOS 17. They also revealed some new products: a 15-inch MacBook, a Mac Studio, and a virtual reality headset called Apple Vision Pro.
iOS 17 comes with neat features like Stand-by mode and dynamic contact backgrounds. As for iPadOS 17, it's all about boosting productivity and making things more personal, with features from iOS 16 and additional tricks to make your iPad even more useful.