ADVERTISEMENT. CONTINUE READING BELOW.
Adding some fun to your Discord server is easy with game bots. However, with many choices available, it can be hard to figure out which ones are worth using.
That's why we've compiled a list of the top Discord game bots that will entertain you and your friends for hours. Whether you're into trivia or RPG adventures, these bots offer various options to enjoy!
ADVERTISEMENT. CONTINUE READING BELOW.
Best Discord Game Bots
1. Discord Dungeons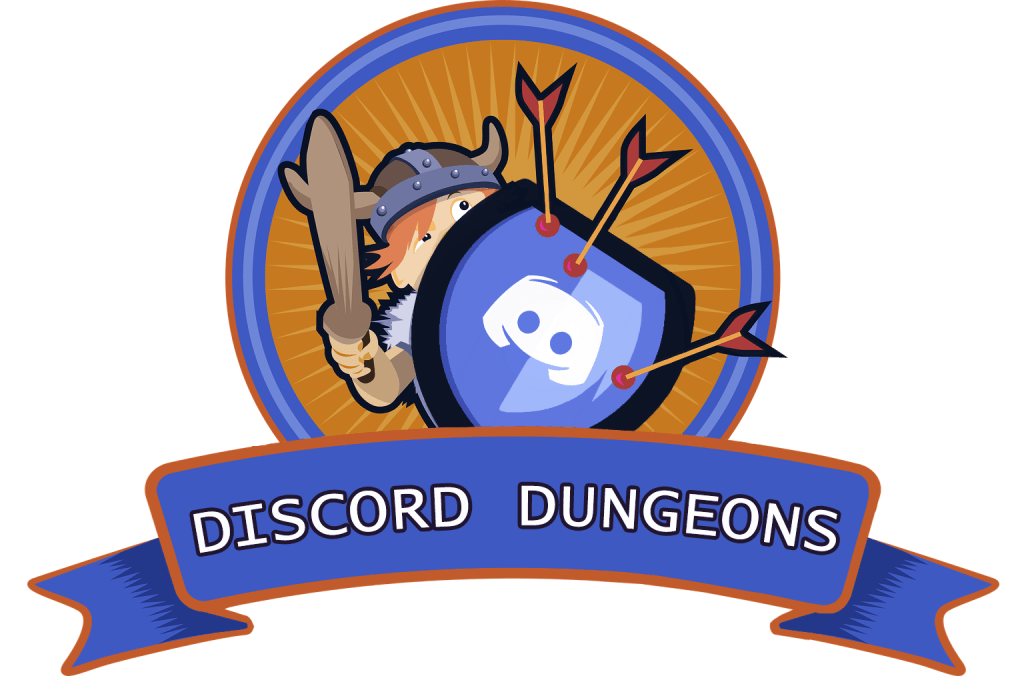 In the Discord Dungeons RPG game, you can make your characters, team up with guilds, and pick sides to battle for. Like other games in this genre, you can discover your skills, make gear and weapons, and even have a pet with you on your adventure.
ADVERTISEMENT. CONTINUE READING BELOW.
The game's creator guarantees that your progress is stored in a database, and you can adjust commands so you and your friends or other server members can play together.
2. UnoBot
UnoBot is a version of the well-known card game Uno that isn't official, but it lets you have complete game matches with your friends. You can also play against people worldwide and see how you rank globally based on your performance.
3. GarticBot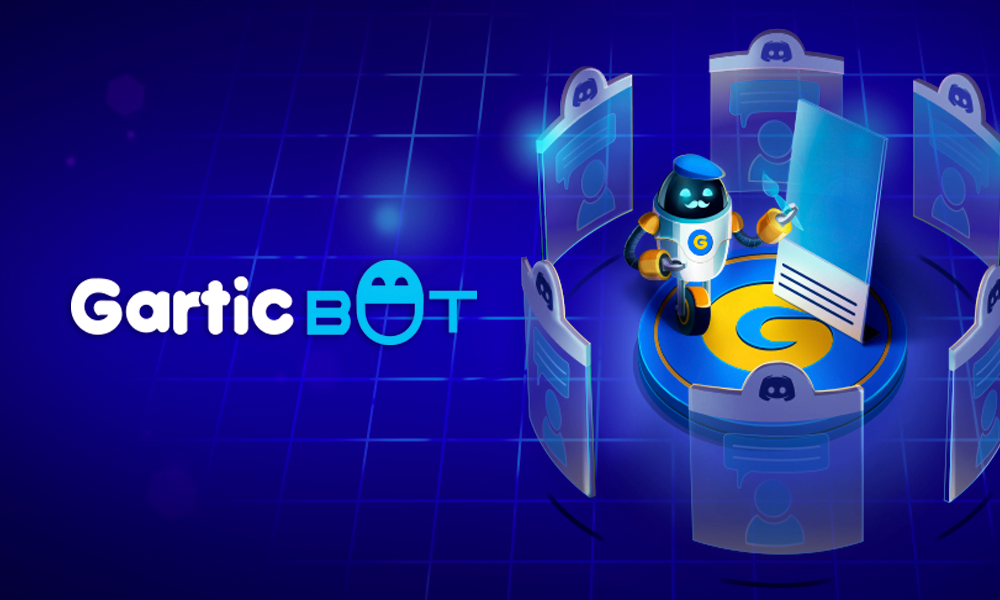 GarticBot is famous for its game that involves pictures and actions. The goal is to figure out what someone else drew. It's versatile and lets you choose themes, pass on a drawing, and get hints.
Plus, the bot includes GamaGame, Anagrama, and Musical games. In Musicals, you have to find the missing word from song parts.
4. Dank Memer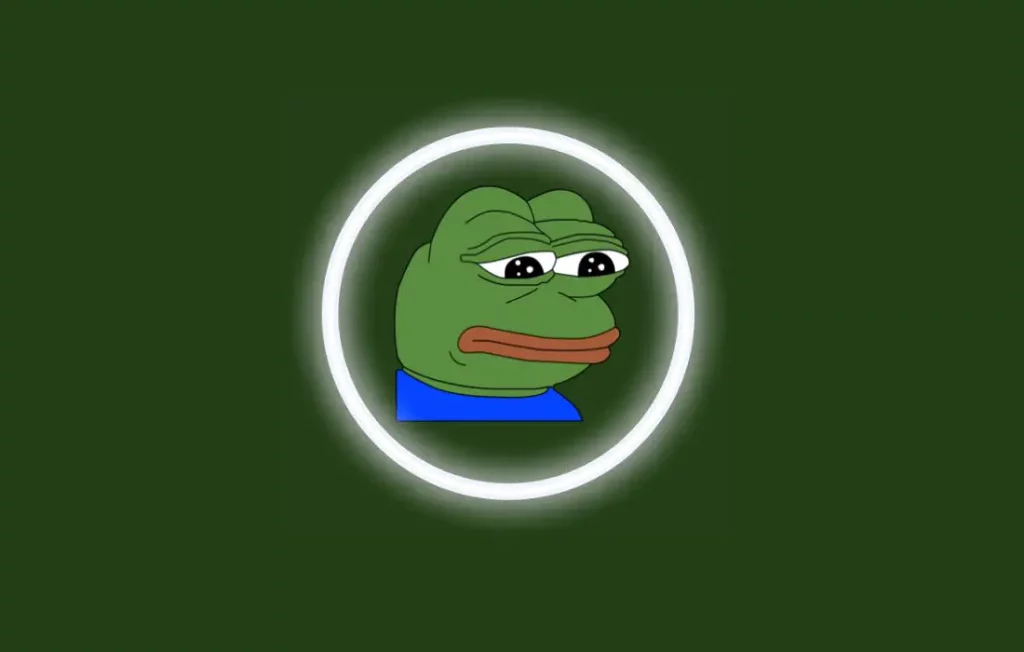 Dank Memer is known for helping people share memes, but it's also got some cool games. You can play mini games like tic-tac-toe, answering questions, and solving riddles using simple commands.
It's also packed with fun games. You can make the bot say things in funny ways, tease your friends, ask a magic 8-ball about the future, and more.
5. Poketwo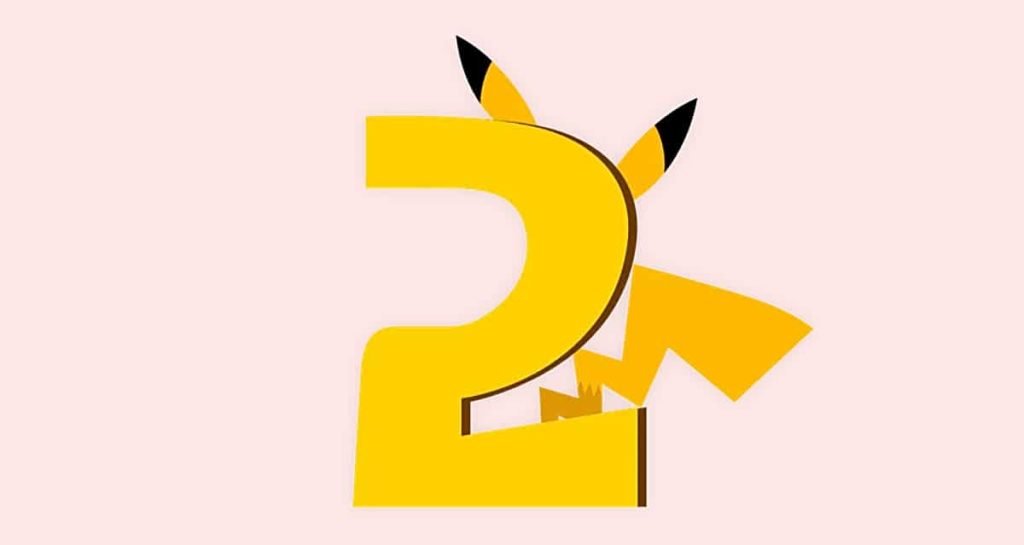 Poketwo brings the Pokémon hunting experience to the Discord servers. With it, you can collect characters, exchange them with other users, and even participate in competitions to win prizes.
Pokémon appear randomly on the server, and only the fastest can capture them. The bot also allows you to challenge players in three-on-three disputes, in which whoever chooses the most powerful trio wins.
6. Epic RPG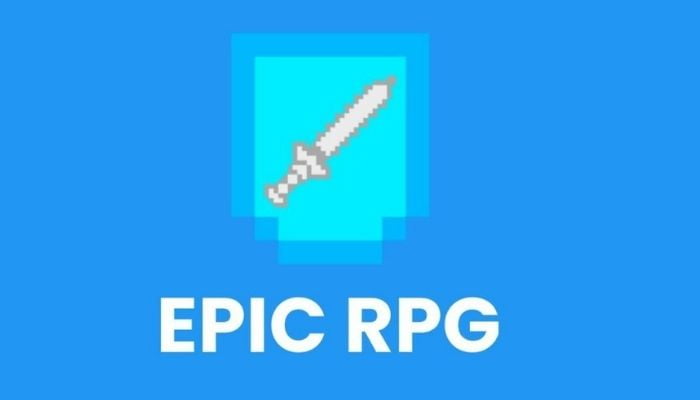 Epic RPG, another great option for genre fans, combines all the best elements of an RPG with a medieval touch. To level up, you must conquer armor and weapons to unlock resources and defeat bosses.
Aside from escaping 15 dungeons, you can win money in betting games, looting, and strategies with the bot.
7. TacoShack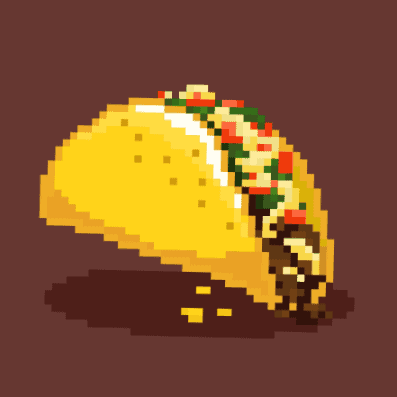 From Discord, you can run your chain of Mexican restaurants. You can hire employees, devise a strategy to attract customers, and assemble the menu. You can still raise some money from investors.
You can also compete with players worldwide based on items such as the best-selling clubs and the highest revenue in the game.
8. Mudae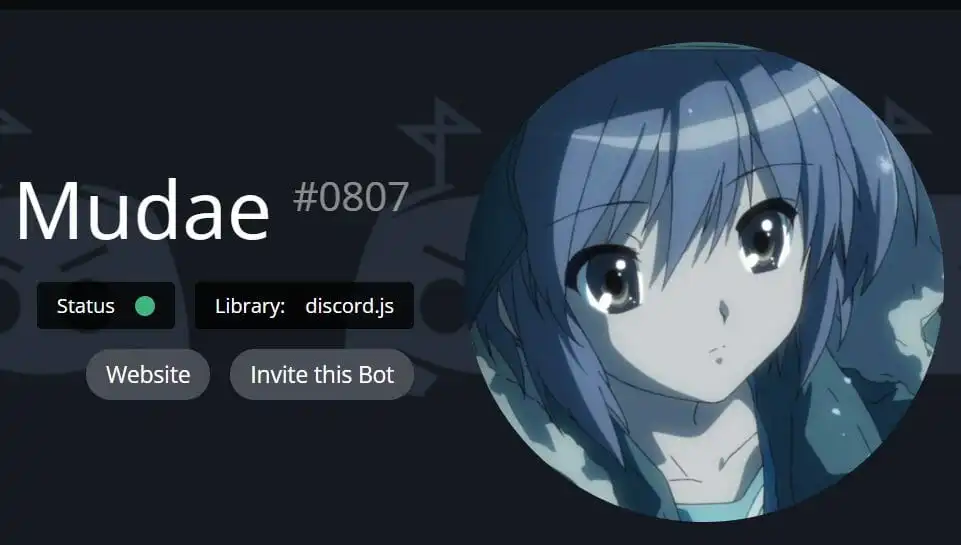 With Mudae, you can collect over 60,000 character options from anime, manga, comics, and video games. Capture your waifu or husbands, and build your harem.
There are also several text-based multiplayer games and even the capability to hunt Pokémon in the Waifu Arena.
9. Karuta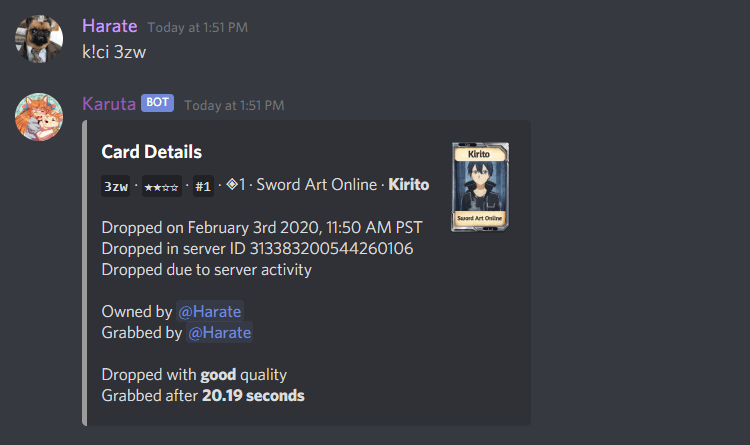 Nearly 80,000 collectible anime characters on Karuta can be exchanged for gold, tickets, and dust. Your cards are not tied to one server and can be used on various servers.
People who resort to tricks to gain an advantage will be banned from the developer's community.
10. BlackJack
On its Discord server, BlackJack offers several games of chance. These include lottery, slot machines, coin or dice luck, and, of course, BlackJack. If you lose all your chips, you can claim more every hour.
11. Rock Puppy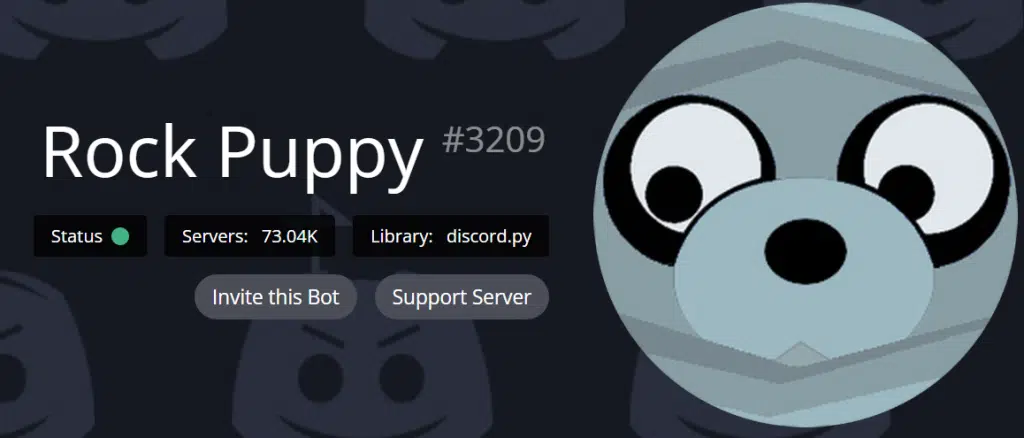 Rock Puppy promises to be a great companion while you wait for your squadmates to get ready for another match. The bot offers minigames like Truth or Dare, Q&A, Tic Tac Toe, and Connect 4.
If you prefer, you can also try your luck with the dice, do a tarot reading or see the future in a magic 8 ball. There is no shortage of options to help pass the time.
12. DueUtil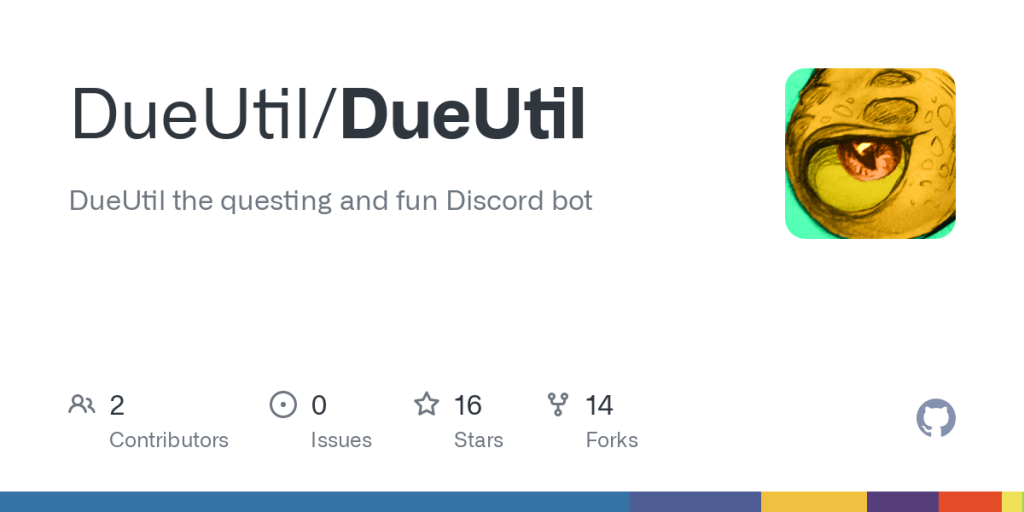 You can add an RPG game full of weapons and missions to your server and compete with friends for the position of Top Dog. You can also face tasks and earn incredible rewards as you climb the rankings.
More than 7500 possible items, missions, and weapons combinations can be customized every six minutes.
13. DuckHunt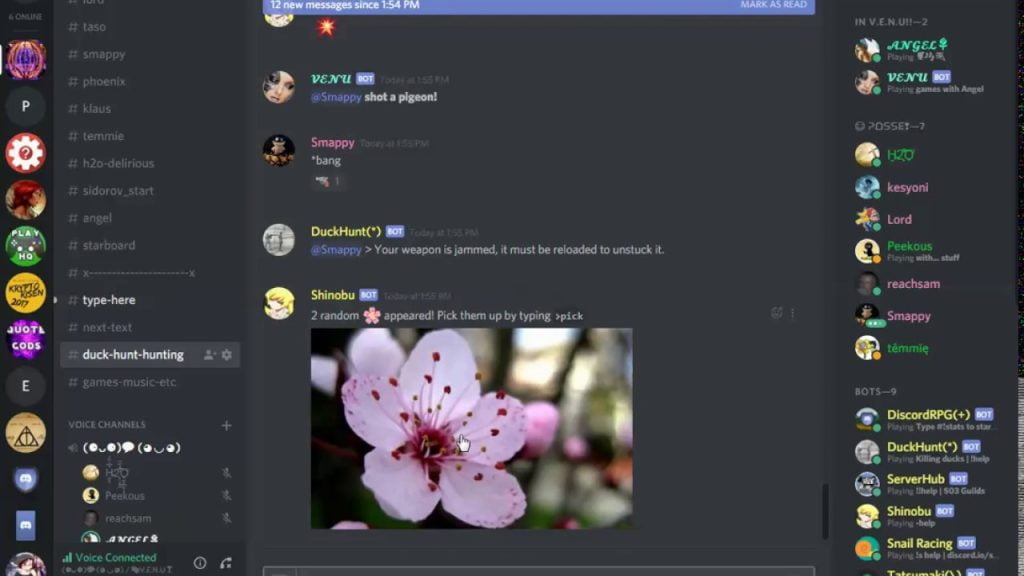 It's duck hunting season year-round on Discord with DuckHunt. When adding the bot to your server, birds occasionally appear on your screen, and you must catch them quickly.
The game has more than 40 levels, different weapons, and the option to buy items like new clothes or sunglasses. With more experience, the player accumulates more points to spend at the store.
14. Chess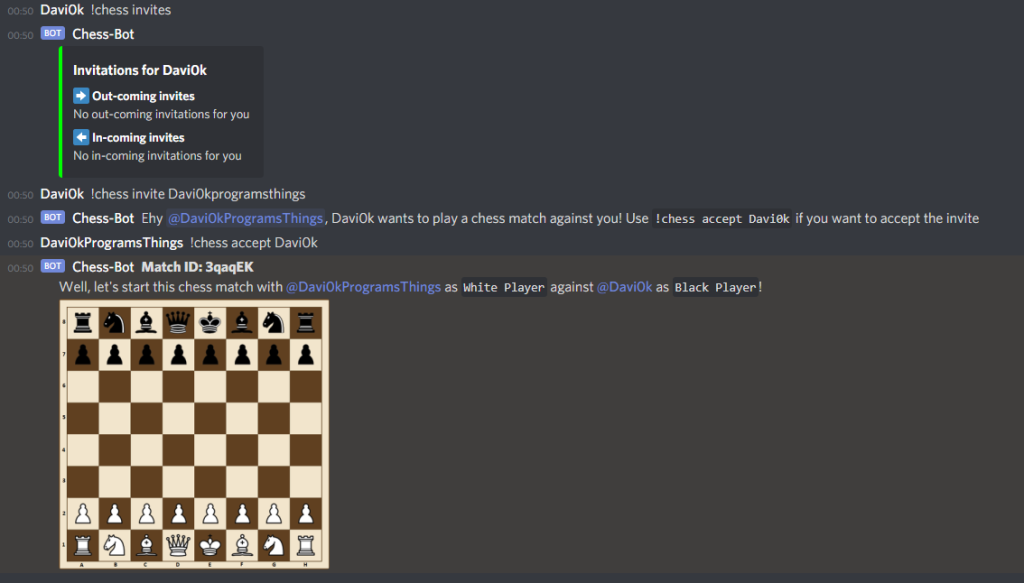 The Chess bot lets you play the traditional board game directly from Discord. Just say which pieces you want to move and where.
It is possible to challenge other players. The other participants on the server can follow and comment on the matches.
15. TriviaBot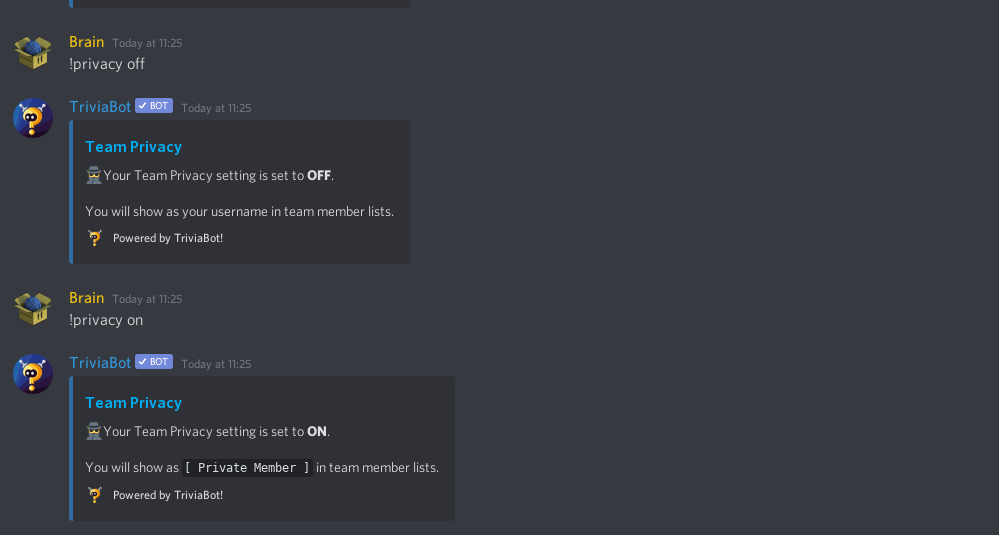 Triviabot is a fun quiz game that promises to shake up your server. Just choose the number of questions and, if you like, define a theme. The first one to answer gets the points. If no one says anything, you start giving hints to help.
You can play in teams and participate individually in a world ranking.