ADVERTISEMENT. CONTINUE READING BELOW.
According to a leak from YouTuber Moore's Law is Dead, AMD is gearing up to release the remaining models of their Radeon RX 7000 series in the upcoming months. It's reported that the company will launch two more boards featuring the Navi 32 chip in September, potentially named the RX 7800 XT and 7700 XT.
Although the specific names of each board haven't been confirmed yet, the leaked specifications seem to align with these models. After the successful launch of SKUs like the Radeon RX 7600, it makes sense for AMD to introduce more powerful options for Quad HD and 4K gaming.
ADVERTISEMENT. CONTINUE READING BELOW.
The anticipated RX 7800 XT will utilize a chip with all 60 Compute Units and a Total Board Power (TBP) of 260W. It's likely to come with 16 GB of GDDR6 VRAM with a 256-bit interface, providing ample graphics performance for demanding tasks.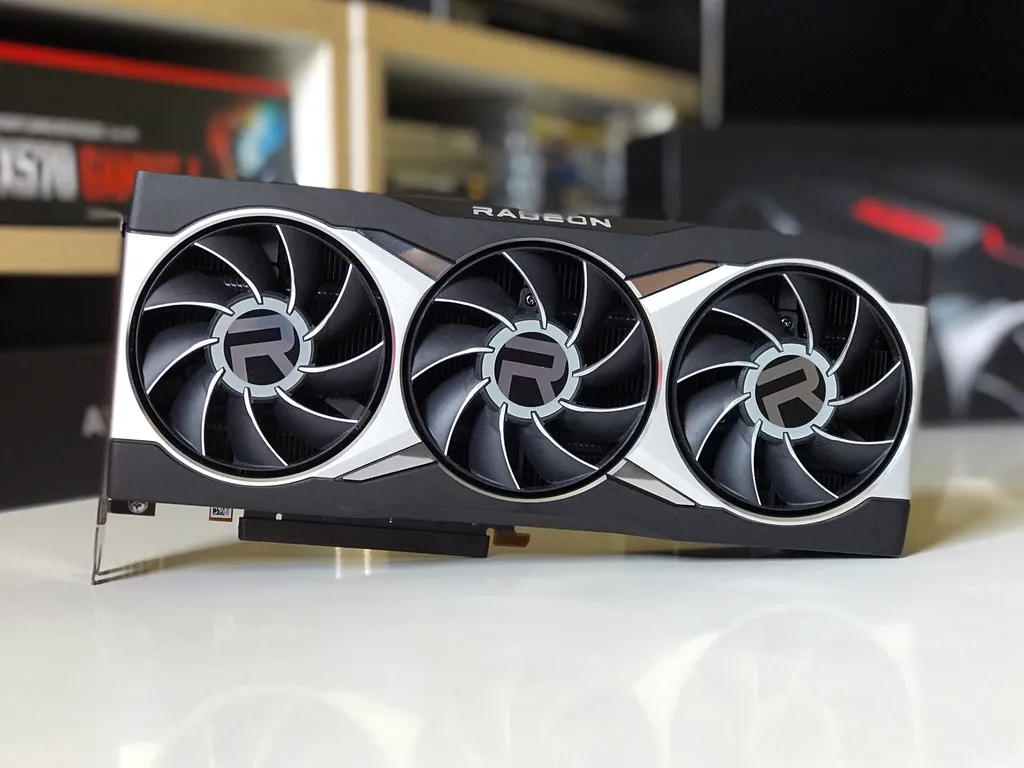 ADVERTISEMENT. CONTINUE READING BELOW.
On the other hand, the RX 7700 XT is predicted to come with a more modest chip, with 48 to 54 Compute Units, 12 GB of VRAM, and a 192-bit interface. Both models are rumored to have a bandwidth of 19.5 Gbps, ensuring smooth and impressive graphics performance for gaming enthusiasts.
As always, these are just leaks, and we'll need to wait for an official announcement from AMD to confirm the exact specifications and names of these exciting new graphics cards.
ADVERTISEMENT. CONTINUE READING BELOW.
In an exciting update from the same channel, it seems that AMD has more surprises up its sleeve! Apart from the upcoming Radeon RX 7000 series, they are reportedly working on a unique hybrid graphics card featuring the powerful Navi 31 and 32 chips. This hybrid card is expected to be a limited edition, making it even more intriguing for enthusiasts and collectors.
The Navi 31 and 32 chips boast the advanced RDNA 3.0 microarchitecture and are manufactured using TSMC's cutting-edge 5 nm fabrication process. This combination allows impressive capabilities, including hardware ray tracing acceleration and variable-rate shading (VRS). These features promise to enhance gaming experiences by delivering realistic lighting effects and improved performance.
With this hybrid graphics card on the horizon, it looks like AMD is pushing the boundaries of innovation and performance in the graphics card market. As a limited edition, it will garner significant interest from tech enthusiasts and gamers alike. We can't wait to see what AMD has in store with this powerful and unique offering!
ADVERTISEMENT. CONTINUE READING BELOW.
Launch in September
Exciting news for gaming enthusiasts! According to the leak, the much-awaited AMD Radeon RX 7800 XT and RX 7700 XT will be officially announced at Gamescom 2023, happening in Germany from August 23 to 27. As for the actual release, it's expected to happen in September, but there's a possibility that the product names might undergo some changes due to the brand's evolving plans.
The anticipation for these new AMD graphics cards is at an all-time high, and Gamescom seems like the perfect stage for their grand unveiling. However, as with any leaks and rumors, it's essential to keep an eye on official announcements to get the most accurate and up-to-date information.