ADVERTISEMENT. CONTINUE READING BELOW.
AMD is planning to release its next generation of processors by the end of 2024. Some information about their Strix Point line of laptop APUs has been leaked recently. PerformanceDatabases shared screenshots of one of the top SKUs in this lineup, which boasts 12 hybrid cores.
These images reveal a processor named Strix Point 1, built using a 4-nanometer manufacturing process and hybrid cores. AMD had previously mentioned that they were working on such models, and this leak seems to confirm it.
ADVERTISEMENT. CONTINUE READING BELOW.
AMD Strix Point APU Updatehttps://t.co/hjKISz4NOf pic.twitter.com/Eg7TWBx6tI

— Performancedatabases.com (@Performancedat1) September 2, 2023
As previously speculated, this Strix Point APU consists of 4 "standard" Zen 5 and 8 Zen 5c cores. The "c" in Zen 5c indicates a higher thread density, similar to some EPYC processors.
ADVERTISEMENT. CONTINUE READING BELOW.
This approach is reminiscent of what Intel did with its Alder Lake processors in 2021, introducing a hybrid architecture. In this case, Zen 5 is for Performance cores, while Zen 5c is for Efficiency cores, similar to Intel's approach.
Strix Point iGPU can have 16 CUs.
The APU will still include an integrated graphics card with 16 Computational Units (CUs) and 1024 shaders. However, there seems to be a mistake in the memory information as the image suggests there's only 512 MB of VRAM using the GDDR6 protocol. Additionally, the processor will come with the FP8 instruction package.
ADVERTISEMENT. CONTINUE READING BELOW.
Despite these new details, it's still unclear which family this Strix Point APU belongs to. Since it has 12 cores, it might be a Ryzen 5 or 7 model, but it's not the top-of-the-line for the next generation. The Strix Halo APU, on the other hand, is expected to have 16 hybrid cores and up to 40 CUs, making it the most potent option for the upcoming Ryzen laptops.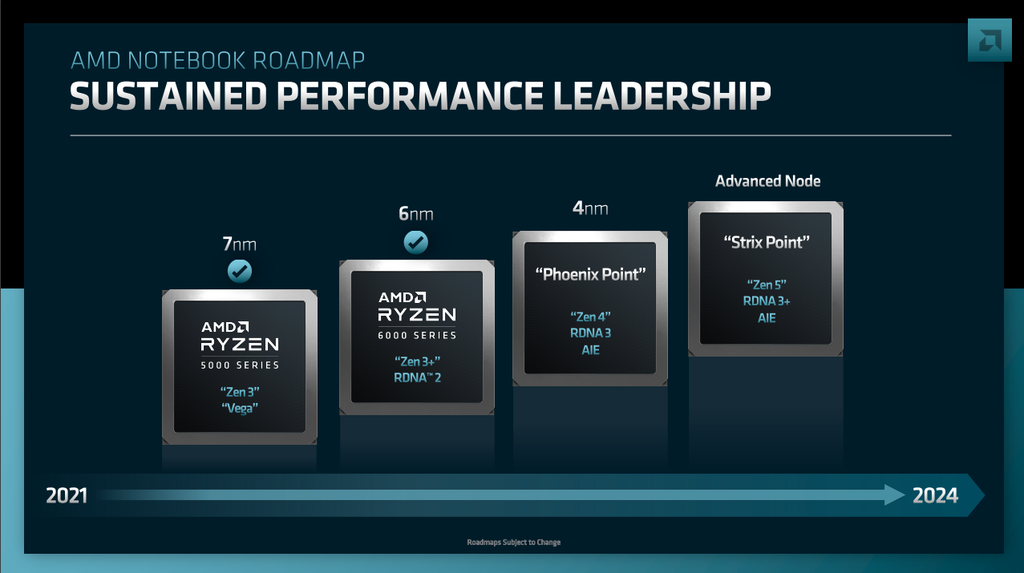 Although various details about the Ryzen 8000 series have been leaked, AMD is not expected to officially announce these products for quite some time since the release date is still far off.