There are a number of apps out there that allow you to chat with people around the world. You can practice languages, learn about cultures and make friends from all over! Chatting is practically an exchange experience for free without leaving your home- what more could we ask?
We've put together a few Apps to Chat With Foreigners so everyone has their pick when they're looking into chatting abroad: text messaging (or SMS), audio/video callup via Skype or Facebook Messenger; messenger as well such as WhatsApp
1. Hellotalk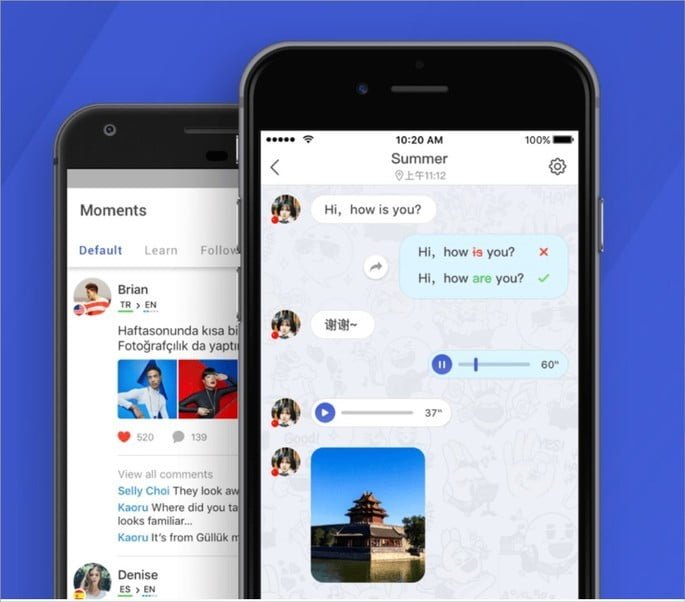 HelloTalk is a great way to meet people who are studying the same language you're learning. You can share messages, audio, and video files as well!
The chat has useful tools for learning, such as text correction and translation. The app also offers a social part, called Moments, where you can share and check publications in the language in which you are studying.
There are also word memory game options, podcasts, and reading content to expand vocabulary.
2. Speaky
Speaky aims to help you find the ideal online exchange partner for its users. In addition to chatting with native people in the language you want to study, you can filter out potential new friends according to their common interests. Altogether, there are 110 languages ​​available.
The messaging tool has a built-in translator and a feature to correct the other person's text. Thus, it is possible to learn from mistakes while talking. If they are already friends in the app, they can choose to make voice or video calls.
talky (free, but offers in-app purchases): Android | iOS
3. Lingbe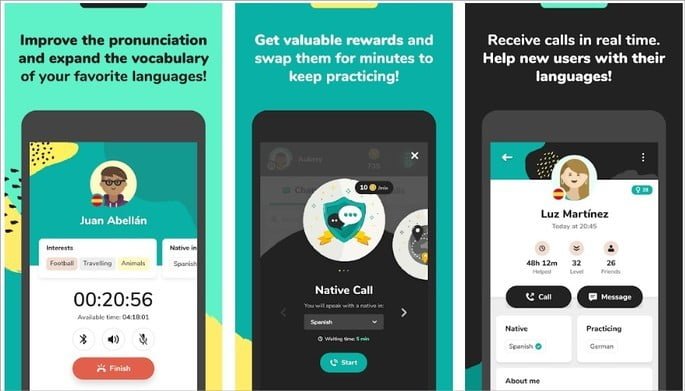 With Lingbe, you can talk to people worldwide with free voice calls. The idea is for users to be able to practice English, Spanish, French or Italian by randomly chatting with native speakers of those languages.
After the call, you can inform if you liked the chat by giving alike. If it's reciprocal, the two become friends and can talk whenever they want, either by voice, text, or video call.
Participating in audio chats and interacting with users in a forum is also possible. When helping others, you receive lingos, the in-app currency, which gives you credit for making phone calls and in-app purchases.
Lingbe (free but offers in-app purchases): Android | iOS
4. HiNative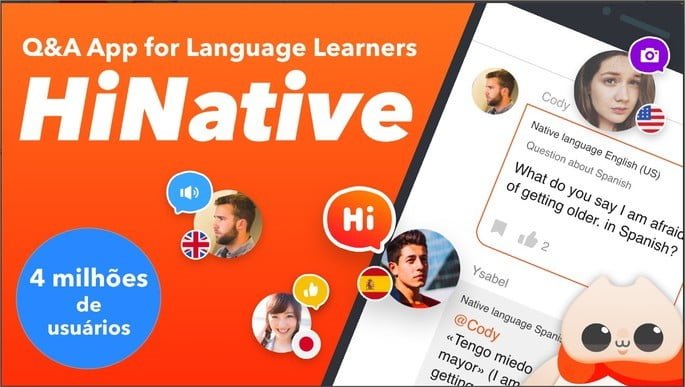 HiNative has a slightly different proposition from those on our list so far. The application is a kind of forum where you can ask and answer questions about the participants' language, culture, and country.
You can ask how you say something or what it means, ask for help with pronunciation, ask for movie and book tips in the language, and whatever else you want. To help, you can record audio (only 10 seconds in the free version) and include photos.
HiNative (free, but offers in-app purchases): Android | iOS
5. Slowly
Slowly, in English, means slowly, and the name of the app has everything to do with what it proposes. The idea is for people worldwide to get to know each other in an old-fashioned way, by exchanging virtual postcards. Shipping time depends on the physical distance between sender and issuer and can take from hours to two days.
The app is dedicated to those who want to exchange meaningful and less ephemeral messages. You don't need to identify yourself, just create a username and an avatar. If the friendship flows and, later, they want to get to know each other, it is up to the users to make that decision.
Slowly (free, but offers in-app purchases): Android | iOS
6. Bottled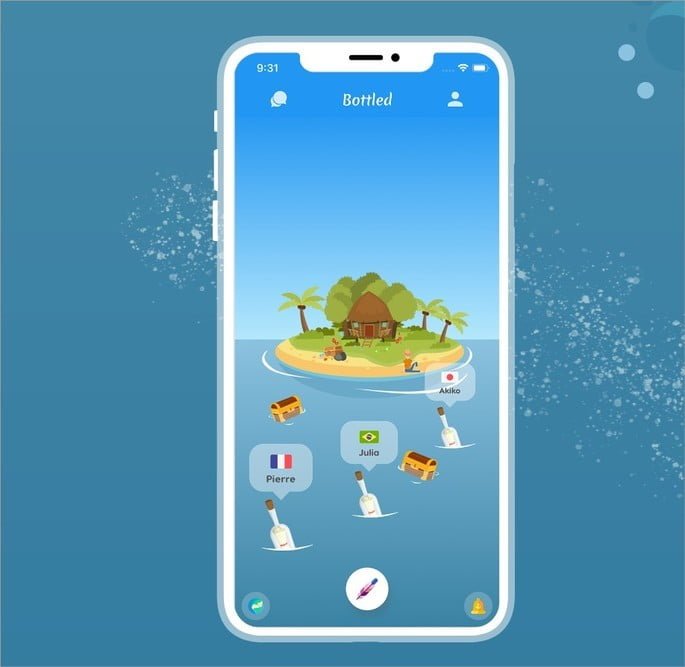 Another option for those who like old ways of communication. On Bottled, users write a message, put it in a bottle, and throw it overboard. The text will reach only one person, who can save it if he likes what is written and start a chat conversation.
If the bottle is not saved, it returns to the sea, looking for someone who can identify with the contents.
Bottled (free but offers in-app purchases): Android | iOS
So these are the few apps where you can learn a new language and chat with foreigners.