ADVERTISEMENT. CONTINUE READING BELOW.
In today's fast-paced world, dating apps have revolutionized how we meet potential partners. With many options available, navigating the digital dating landscape efficiently is crucial.
In this article, we'll explore the most popular dating apps of 2023 and how they cater to the diverse needs of individuals seeking love. Whether you're looking for casual encounters, long-term relationships, or meaningful connections, these apps reshape how we find love.
ADVERTISEMENT. CONTINUE READING BELOW.
Best Dating Apps of 2023
1. Bumble: Dating & Friends App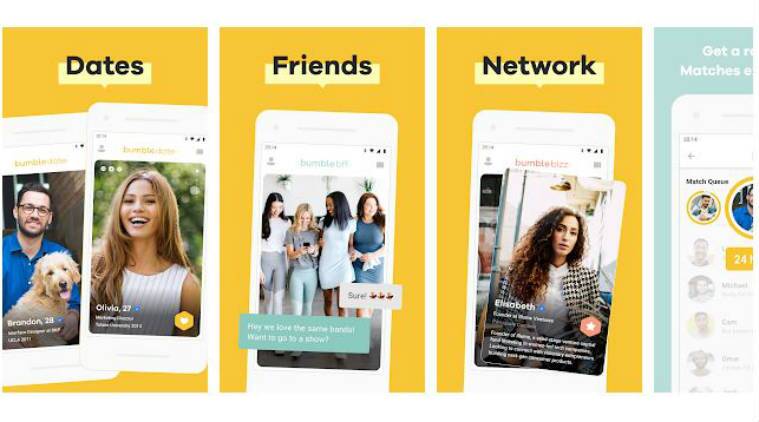 Bumble has made a significant impact in the world of dating apps. Its innovative approach and dedication to empowering users have made it a favored platform for those seeking love, meaningful connections, and friendships.
ADVERTISEMENT. CONTINUE READING BELOW.
Features and benefits of the Bumble app,
Empowering Women: Putting Women in Control: Unlike traditional dating apps, Bumble requires women to make the first move when initiating conversations. This approach helps to eliminate unwanted messages and gives women greater control over their dating experience.
Dating and Beyond: Expanding Horizons: Bumble offers options for building friendships and professional networks besides the dating feature. The Bumble BFF feature allows users to find like-minded individuals to connect with platonically. Similarly, Bumble Bizz provides a platform for professional networking, making it easier to expand your career connections.
Safety First: Enhanced Security Measures: The app incorporates features like photo verification, which helps to authenticate user-profiles and reduce the likelihood of encountering fake accounts. Bumble also has a built-in blocking and reporting system, allowing users to report and address inappropriate behavior easily.
2. Tinder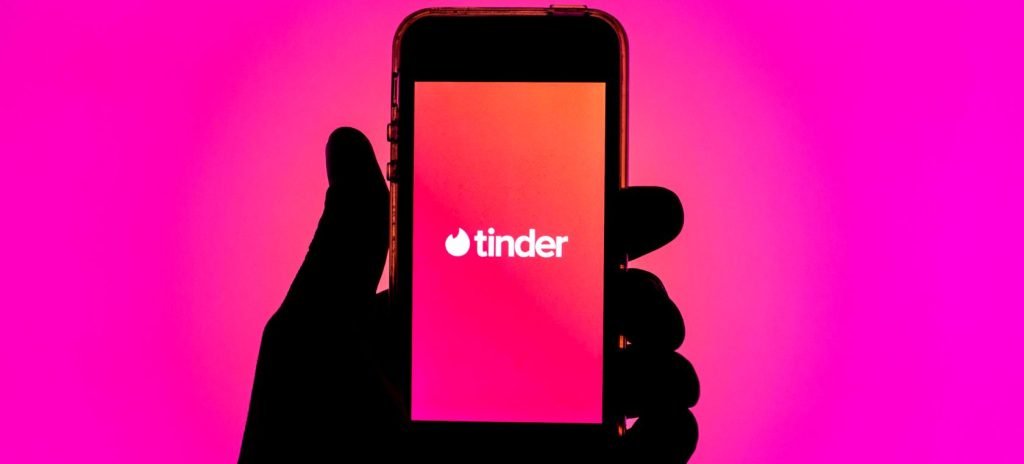 ADVERTISEMENT. CONTINUE READING BELOW.
Tinder is a widely recognized dating app that has gained immense popularity worldwide. With its user-friendly interface and swipe-based system, Tinder allows individuals to explore potential matches and connect with others nearby.
The app's simplicity and efficiency make it easy for users to browse through profiles, indicate their interests, and initiate conversations. Tinder has become synonymous with modern dating culture, offering a convenient platform for people to meet new and diverse individuals.
Whether seeking casual encounters or more serious relationships, Tinder allows users to explore romantic connections and expand their social circles.
ADVERTISEMENT. CONTINUE READING BELOW.
3. Badoo: Dating. Chat. Meet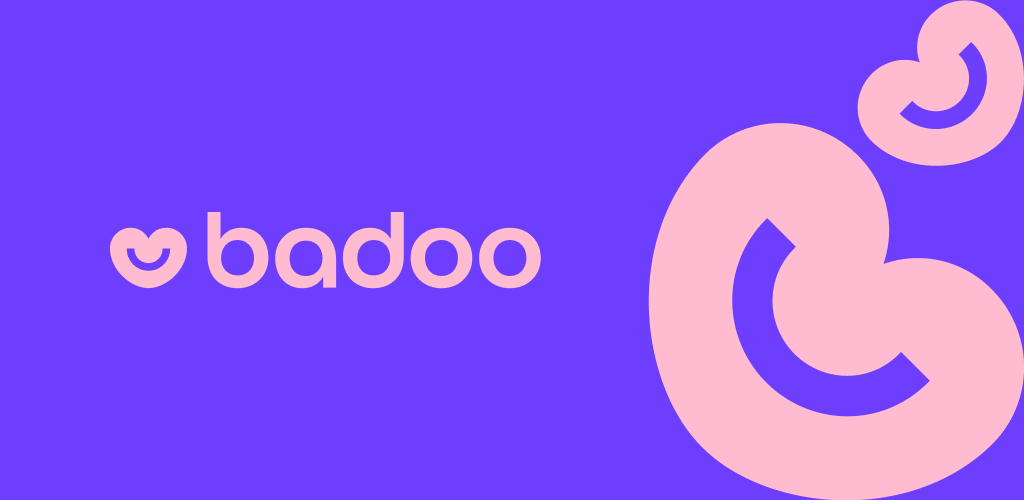 Badoo is another dating app that opens up a world of possibilities for its users. It provides a platform for connecting, chatting, and meeting new individuals.
With its wide array of features, Badoo has gained significant popularity among those seeking diverse relationships. Badoo caters to different preferences and desires, from casual dating to more meaningful connections.
The app offers interactive options such as sharing photos and videos, joining chat rooms, and utilizing a matching algorithm that suggests potential matches based on shared interests and proximity. Badoo prides itself on fostering a vibrant and inclusive community where people from various backgrounds and cultures can come together.
4. Happn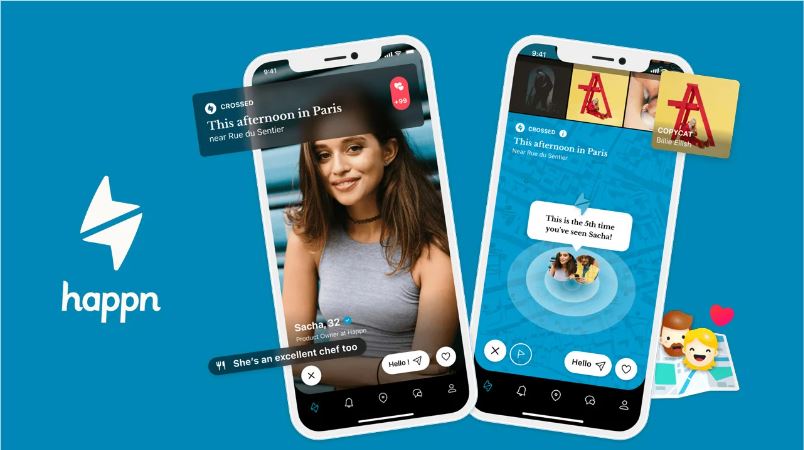 The Happn experience offers a unique twist to the traditional dating app concept. It operates by connecting and chatting with people who have expressed mutual interest. However, what sets Happn apart is its ability to show you individuals you have crossed paths with in real life, whether at college, work, or social outings. If another app user happens to be close to you, their profile will appear on your screen.
This feature has several advantages. For instance, you can check if the person you were interested in at the club also uses the app, allowing you to connect with them online. It also allows you to initiate conversations you might not have felt comfortable starting in person.
5. Hinge Dating App: Meet People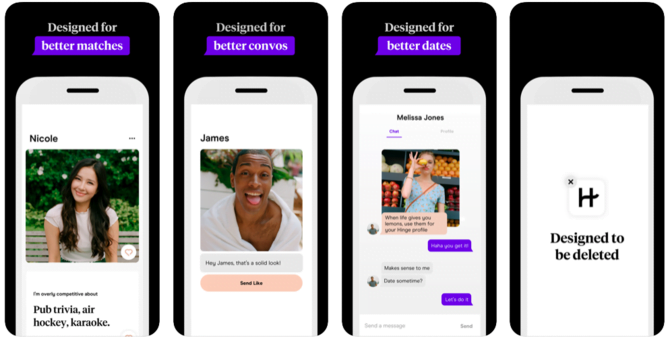 Hinge offers a refreshing approach to meeting new people and forming meaningful connections. Unlike other apps focusing primarily on superficial aspects, Hinge emphasizes building genuine relationships based on shared interests and values. With Hinge, you can discover potential matches by scrolling through profiles and engaging in thoughtful conversations.
One of the standout features of Hinge is its unique "Meet People" functionality. This feature allows users to expand their social circles and meet individuals outside romantic contexts. Whether you're new to a city, looking for activity partners, or simply seeking new friendships, Hinge provides a platform to connect with like-minded people meaningfully.
6. OkCupid: Dating, Love & Fun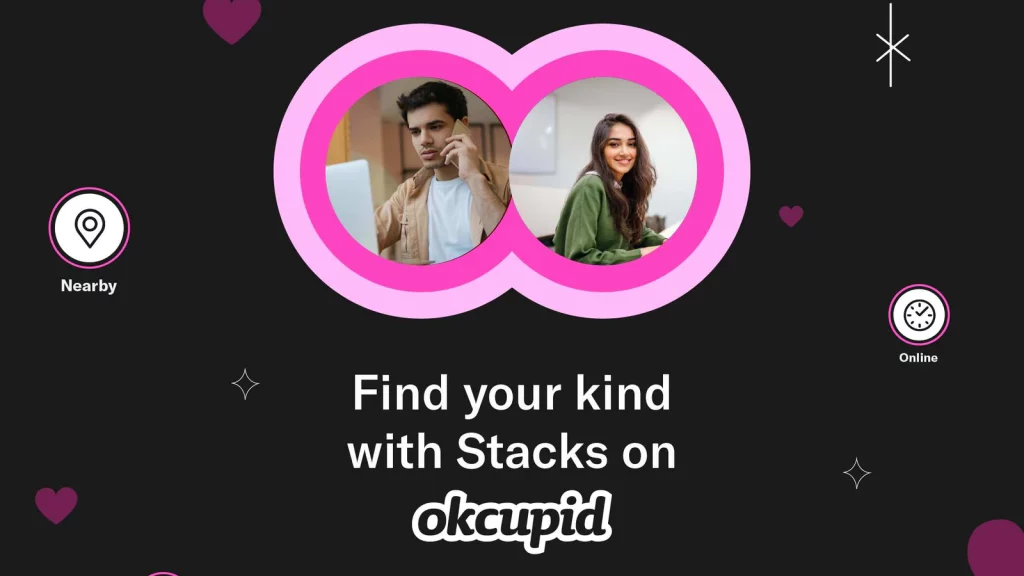 OkCupid is an exciting dating app that combines the quest for love with a sense of fun and adventure. With its user-friendly interface and comprehensive features, OkCupid offers a platform for individuals to explore meaningful connections and enjoy the journey of finding love.
The app's in-depth profiles, interactive communication tools, and inclusive community make it an ideal choice for those seeking genuine relationships. Whether you're searching for a soulmate, casual dating, or want to have fun meeting new people, OkCupid provides an engaging and enjoyable experience.
As we embrace the digital age of romance, dating apps have become integral in our quest to find love. The most used dating apps in 2023 offer a diverse range of platforms catering to different preferences and relationship goals.
Remember, while dating apps facilitate meeting new people, it's important to prioritize personal safety and exercise caution when interacting with strangers online. By responsibly leveraging these apps' features and functionalities, individuals can confidently navigate the digital dating landscape and forge meaning.