ADVERTISEMENT. CONTINUE READING BELOW.
Anime, a traditional animation style originating from Japan, has gradually garnered the affection of people worldwide. Its popularity stems from its ability to introduce viewers to a new culture, stimulate creativity, and inspire aspirations for the future.
Considering the immense appeal of anime, it's no surprise that you are eager to watch episodes from various platforms. This article introduces you to the finest applications to watch anime on your iPhone.
ADVERTISEMENT. CONTINUE READING BELOW.
Below, you will find a curated selection of top-notch apps allowing you to stream high-intensity anime on your iPhone or iPad. These apps offer content in multiple languages, with subtitles, and provide simultaneous broadcasts with the airing in Japan.
Apps to Watch Anime On iPhone
1. Crunchyroll

ADVERTISEMENT. CONTINUE READING BELOW.
Regarding mobile anime consumption, Crunchyroll is a synonymous platform that stands out. It has gained immense popularity for offering various anime content, including renowned and independent titles. On Crunchyroll, you can stay updated with the latest news on your favorite anime, such as new seasons and upcoming episodes.
The platform boasts a modern, optimized, minimalist interface, ensuring a seamless user experience. One remarkable feature is that you can watch newly released episodes with subtitles just one hour after they premiere in Japan. Crunchyroll provides a convenient and timely way to enjoy your favorite anime series.
ADVERTISEMENT. CONTINUE READING BELOW.
2. MyAniList
If you like watching at least 2 anime episodes a week, then the MyAniList app is perfect. With it, you can keep track of the episodes watched and control your favorite chapters, seasons, and sleeves.
This application has one of the largest databases, including anime and manga. With it, you will only have to register in the application and add each of the titles of your favorite series and manga.
ADVERTISEMENT. CONTINUE READING BELOW.
3. Netflix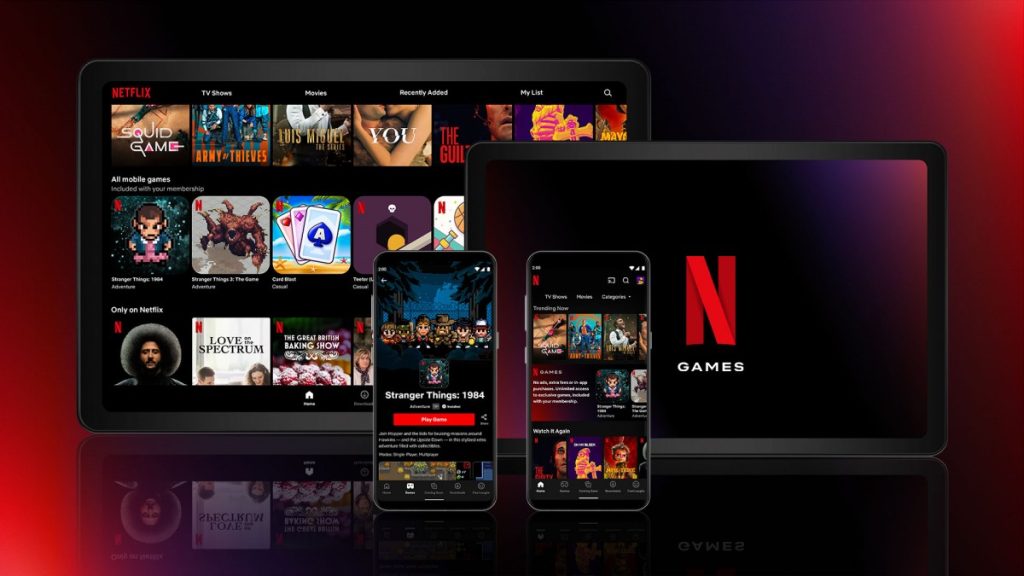 It is widely known that Netflix is one of the most popular streaming platforms and for good reason. With its vast and diverse catalog, Netflix offers a wide selection of popular anime content.
Indeed, the platform provides a collection of classic and recent anime titles available in their original language with subtitles.
Netflix's interface is highly intuitive, ensuring a seamless browsing experience. It is designed to be fast and offers optimal options to enhance your audiovisual journey. With Netflix, you can indulge in the best anime content while enjoying a top-notch viewing experience.
4. Anime + Manga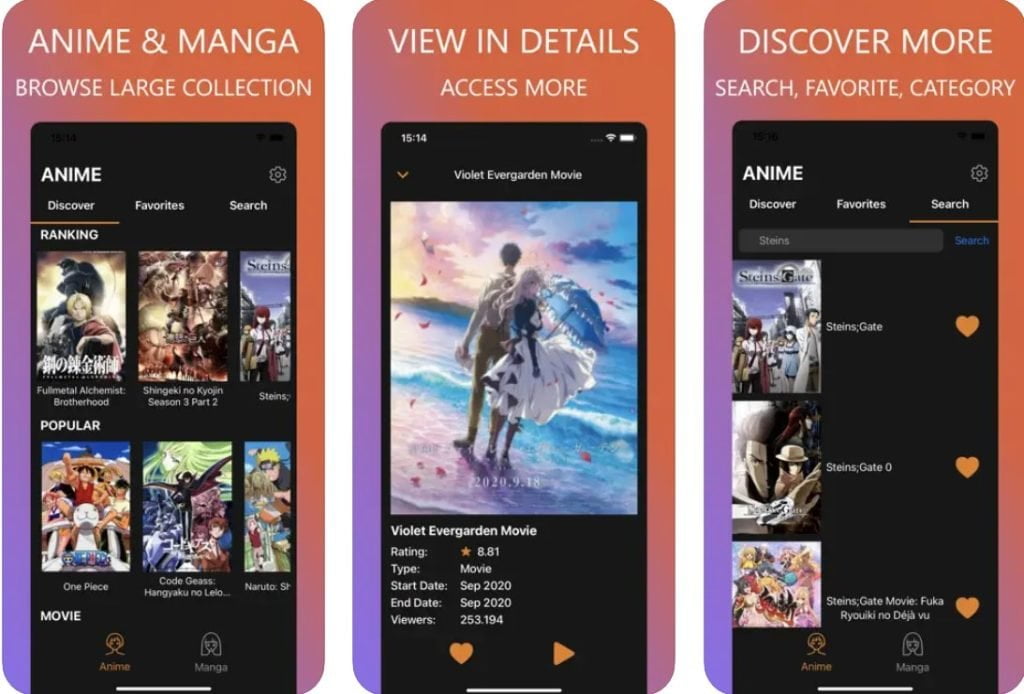 Anime + Manga offers a vast collection of manga, including many titles available in full color. Additionally, it provides an extensive range of classic anime series, ensuring excellent quality and offering various subtitle options.
The platform's interface is modest yet intuitive and minimalist. When selecting a specific anime, you will find relevant information such as the number of seasons, episodes, start date, community ratings, and more. This enhances the viewing experience and helps you make informed choices about the content you wish to explore.
5. AnimeX: Anime on Titan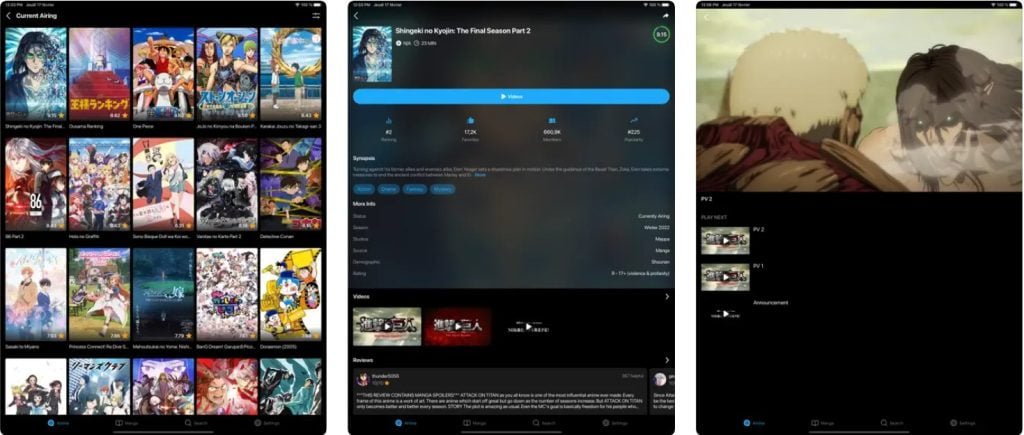 AnimeX: Anime on Titan is another exceptional app for iPhone users seeking to watch anime. This platform offers a wide selection of the most popular and latest anime and manga worldwide.
With its responsive interface, AnimeX can seamlessly utilize iPad and iPhone devices. Furthermore, users can engage with the AnimeX community to share ideas, theories, and knowledge, explore new anime titles, and make new friends. This fosters a sense of belonging and enhances the overall anime-watching experience.
6. Amazon Prime Video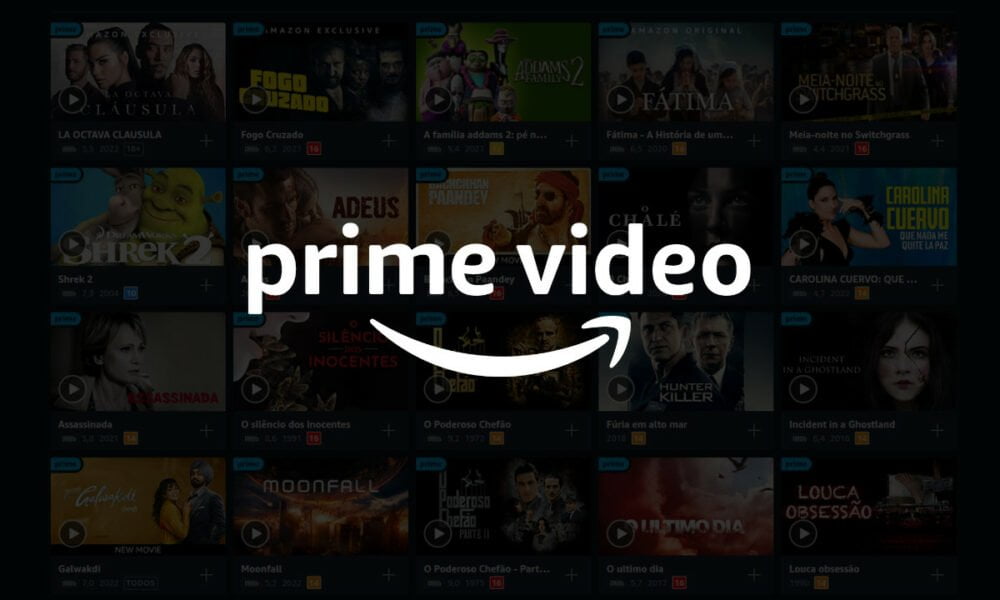 Amazon Prime Video is an excellent choice for watching anime on your mobile device. With its impressive catalog, this platform showcases series and movies with remarkable visual quality. As expected, it features a dedicated anime section where you can immerse yourself in the best titles of the current moment.
One remarkable advantage is the absence of any download limit, allowing you to save and access your favorite episodes without constraints. Even if you pause an episode midway, you can seamlessly resume playback when you return, ensuring a seamless viewing experience.