ADVERTISEMENT. CONTINUE READING BELOW.
The ROG Ally has made quite an impact as a highly versatile portable console. It shares similarities with the Steam Deck, featuring x86 hardware and compatibility with popular operating systems. We explored its versatility further by using it as a PC for gaming and work.
Running on Windows 11, the ROG Ally can handle any application compatible with Microsoft's operating system. Essentially, it functions like a gaming notebook, but to unleash its full potential, it needs to be connected to essential peripherals.
ADVERTISEMENT. CONTINUE READING BELOW.
Our main objective was to evaluate how well the ROG Ally performs as a full-featured PC and how it handles day-to-day tasks.
Connecting ROG Ally to a Dock
To transform the ROG Ally into a PC, you only need to connect it to a dock via the USB-C port. We used the same dock we previously used with the Steam Deck, which worked seamlessly.
ADVERTISEMENT. CONTINUE READING BELOW.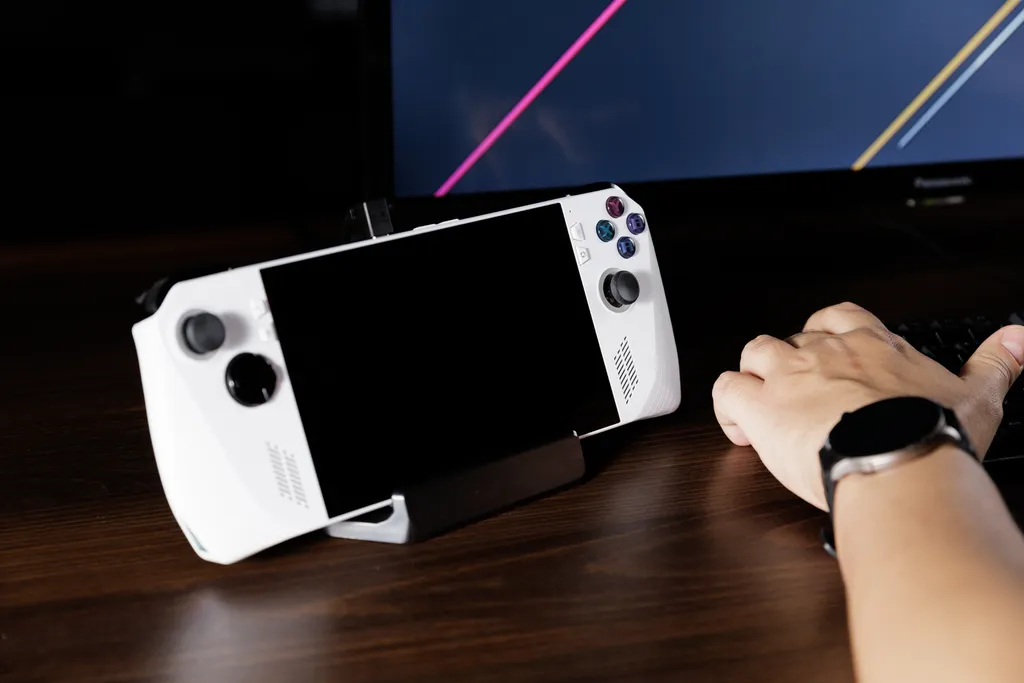 The dock has various ports, including 3 USB-A 3.2 ports, 1 RJ-45 connector for the network cable, 1 HDMI port, 1 USB-C port for power and video, and a USB-C cable connecting directly to the ROG Ally.
Once the dock is set up, connect your monitor using an HDMI cable, and attach a keyboard and mouse via USB or Bluetooth. It's a good idea to keep at least one USB port free for connecting a pen drive if needed. Some users might also require one of the USB ports for their webcam.
ADVERTISEMENT. CONTINUE READING BELOW.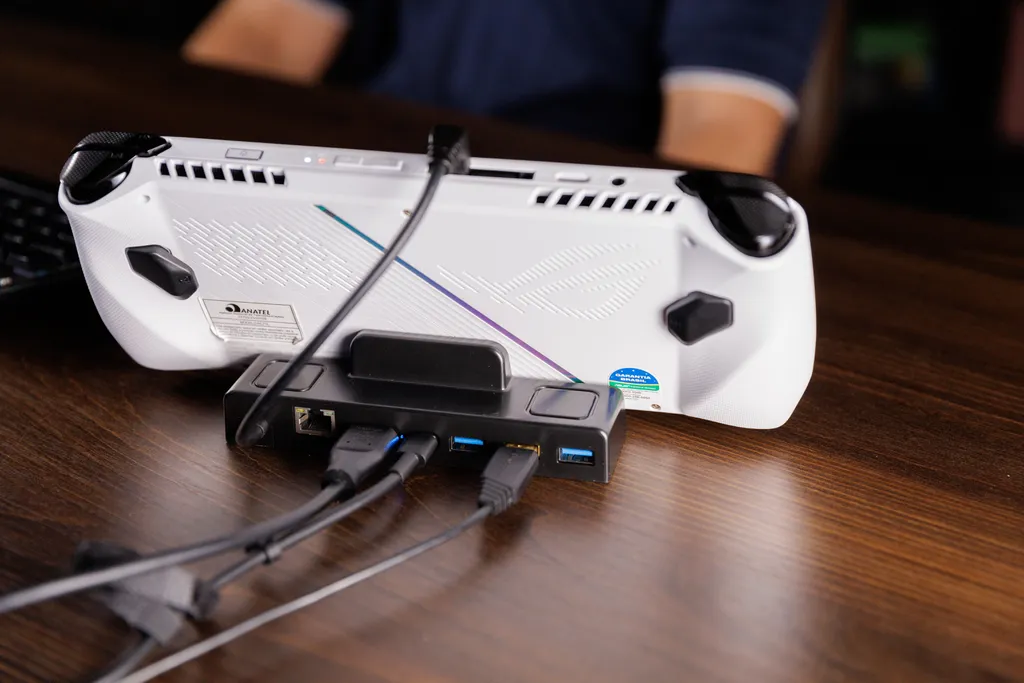 With everything set up, you can turn on the ROG Ally and disable Armory Crate's automatic startup if it's not already done. Now you're all set to use the ROG Ally as a powerful PC for your day-to-day tasks!
Using ROG Ally for work
During my work, I used the ROG Ally and installed the apps I typically use from the Microsoft Store. The device automatically detected my monitor's native 4K resolution with a refresh rate of 60 Hz. To maximize its potential, I set the operation mode to Turbo.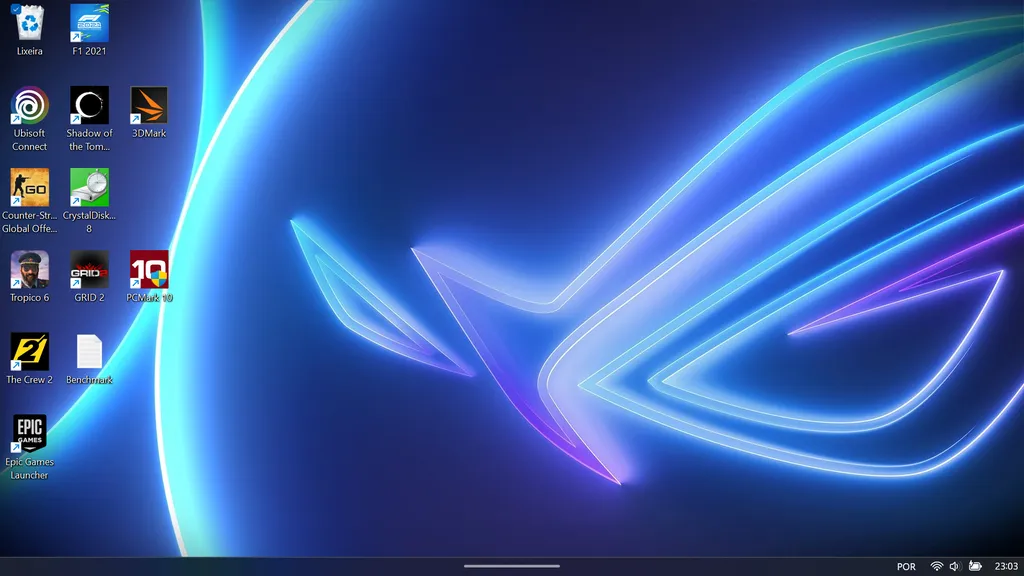 ADVERTISEMENT. CONTINUE READING BELOW.
The ROG Ally performed flawlessly for all my office tasks. I was especially impressed with the high performance of the AMD Z1 Extreme processor. The device's speed in opening apps and loading web pages was very noticeable, even with multiple tabs open.
I used OpenShot to re-encode a 714MB 4K video to a 1080p profile at a fixed 60 fps to test its video editing capabilities. The task was completed in just 2 minutes and 8 seconds. Surprisingly, it took the same time on a PC equipped with the powerful AMD Ryzen 9 5900X, which has 12 cores and 24 threads and consumes more power than the ROG Ally's chip.
I also conducted video conferences using the Logitech C270 webcam, which worked perfectly at HD resolution. Even with a generic dock, I experienced no connection issues with peripherals. My mouse and the sound system remained connected without delays or interference. Overall, the ROG Ally proved reliable and efficient for both work and multimedia tasks.
Performance on PCMark 10
I also ran PCMark 10 on the ROG Ally to assess its performance. PCMark 10, developed by UL Solutions, is a comprehensive benchmark that simulates various tasks commonly performed on a PC. It provides an overall score and separate scores for essentials, productivity, digital content creation, and gaming.
To compare the ROG Ally's performance, I examined the numbers obtained from a test PC equipped with an AMD Ryzen 9 5900X and an AMD Radeon RX 5500 XT 8 GB. The test PC scored 7,913 points overall, with 10,449 points for essentials, 9,641 for productivity, 9,845 points for content creation, and 10,684 points for games.
The results showed that the ROG Ally is powerful for everyday tasks and work. However, it scored lower than the gaming-focused test PC, which was expected because the Asus console utilizes the APU's integrated graphics. Nonetheless, the ROG Ally still offers impressive performance for many tasks, making it a versatile and capable device.
Playing ROG Ally in Desktop Mode
I had the chance to play The Crew 2 on the ROG Ally while using it as a PC. The game ran smoothly in Full HD resolution with medium graphics settings. It maintained a consistent frame rate of above 60 fps, which is the maximum supported by the game.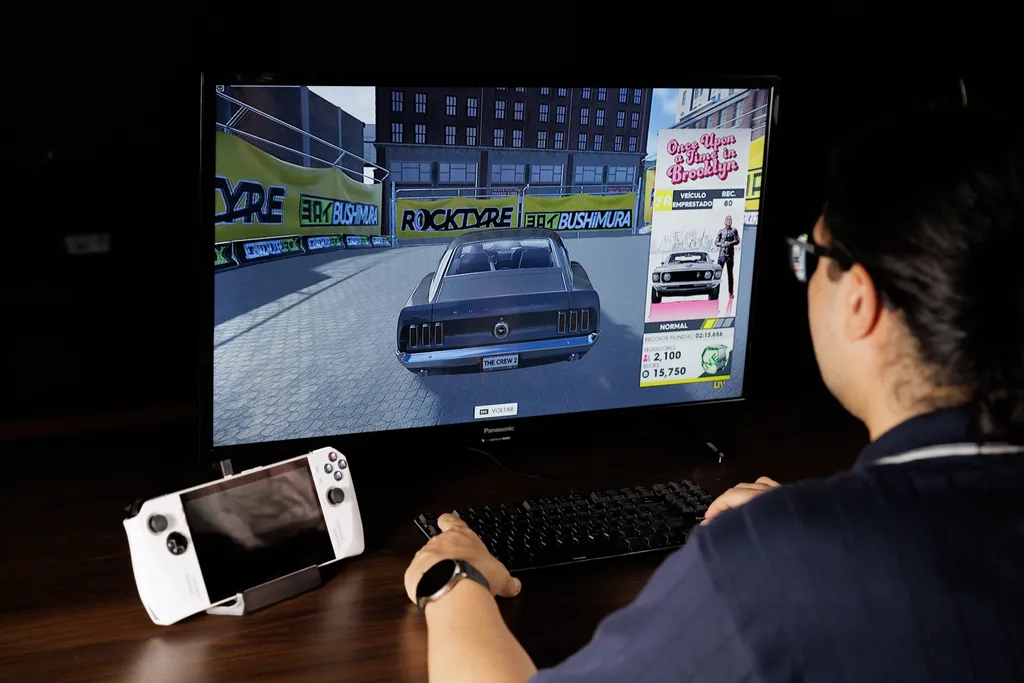 Despite playing with the keyboard, I didn't experience any noticeable delay in the commands, indicating that the device maintains good input responsiveness. It's important to note that there is a dock between the ROG Ally and the peripherals, but even with this setup, the gaming experience remained enjoyable and lag-free. The ROG Ally proved to be quite capable of easily handling gaming tasks.
Is ROG Ally worth using as a computer?
Purchasing the ROG Ally is worth it if you're looking for a versatile portable console that can function seamlessly as a PC. With Windows 11 pre-installed and its built-in screen and sound system, the device is fully compatible with all the applications and games we're used to using on traditional PCs and notebooks.
If you plan to use the ROG Ally as your everyday computer, you'll only need a dock like the one used in our tests. These docks are readily available in national stores or can be imported at a reasonable price.
Not only does the ROG Ally deliver impressive gaming performance, but it also excels in handling heavy tasks. The machine operates at incredible speeds thanks to its AMD Ryzen Z1 Extreme processor with eight cores and 16 threads based on the Zen4 architecture. The Ryzen Z1 Extreme APU competes with the Ryzen 9 5900X, a powerful 12-core, 24-thread processor from the previous generation of AMD chips. Additionally, the integrated graphics chip on the ROG Ally performs well in tasks like image and video editing and 3D modeling.
So, whether gaming, working, or enjoying multimedia, the ROG Ally is a reliable and high-performance option that won't disappoint.