ADVERTISEMENT. CONTINUE READING BELOW.
Recently Instagram Released Direct messages feature for PC without necessarily having to download or install apps or programs. Now it allows you to use Instagram Web to send and receive messages.
This way, staying ahead of the social network without using your smartphone or tablet is much more convenient.
ADVERTISEMENT. CONTINUE READING BELOW.
How to Send and Receive Direct Instagram Messages from PC
The steps are very simple. All you have to do is to open Instagram with your browser on your PC and log in. You can use Chrome for Instagram messages on Chrome, Once this is done, in the upper right corner, you will find a triangle icon which is the same one you usually use on the app to send Direct.

ADVERTISEMENT. CONTINUE READING BELOW.
By clicking on it you will enter your Instagram messages, and you can also send photos or images that you have on your computer or Mac. Here is an example screen: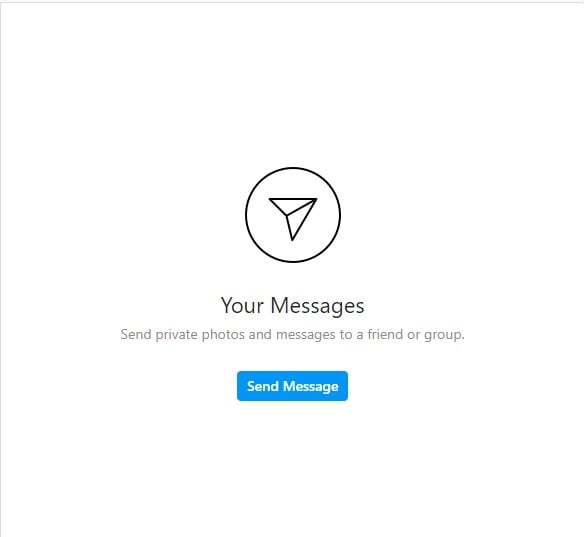 This is how the screen for sending and receiving Direct Instagram messages.
ADVERTISEMENT. CONTINUE READING BELOW.
You can also delete a chat, create multiple chats, like messages, report a message as spam or cancel sending a message. Some features, such as timed photos or videos, are not yet available.
I still did not get this feature: what can I do?
Currently, the functionality is extended to a limited number of users and will gradually reach everyone. If it hasn't arrived yet, you can only wait: you don't have to update anything because Instagram will decide when your account will be ready for this feature.
ADVERTISEMENT. CONTINUE READING BELOW.
With the help of this guide now, you can send Instagram messages on a computer.