ADVERTISEMENT. CONTINUE READING BELOW.
Threads made a remarkable debut on July 5, 2023, garnering tremendous success with over 10 million registrations within the first seven hours. However, not everyone has taken the plunge and joined the social network, opting to observe its progress from a distance.
If you're among those who haven't registered yet, it might be worthwhile to familiarize yourself with some key facts about this new venture from Mark Zuckerberg. Here are six essential things you should know before diving into Threads.
ADVERTISEMENT. CONTINUE READING BELOW.
Things You Need to Know Before Using Threads
6. It's not possible to delete the account
Once you join Threads, it's a commitment that's not easily undone — or at least for now. Deleting your account on Mark Zuckerberg's new social network isn't possible without giving up your Instagram account.
This is because Threads and Instagram are closely intertwined. Your only option to remove yourself from Threads is to deactivate your account, which essentially hides your profile and all your interactions until you log back in.
ADVERTISEMENT. CONTINUE READING BELOW.
However, it's important to note that deactivating your account doesn't delete the data from Meta's servers; it merely "hides" it until you choose to return. There is no specific deadline to reactivate your account, but once it's reactivated, you'll need to wait a week before deactivating it again.
Instagram CEO Adam Mosseri has promised that this situation will change soon, but there is no set timeframe for when this update will be available to all users. The team is working on improving the account deletion process, but until then, deactivation remains the only option.
5. Web version is read-only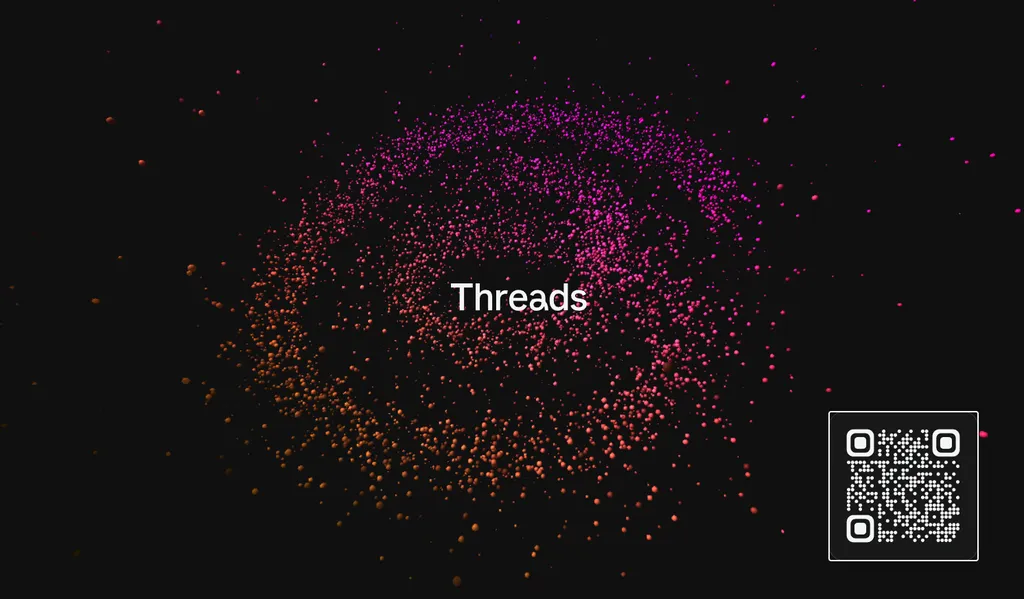 As of now, Threads doesn't offer a fully functional web version. The browser version of the platform is primarily designed for reading purposes, but even that functionality falls short.
When you visit the official website of Threads (threads.net), you'll come across the network's name and a QR code to download the application.
However, if you have a direct link to a specific post or account, such as threads.net/@username, you can view people's content, comments, and profiles without needing to log in. This allows you to explore and engage with the platform's content without going through the usual authentication process.
4. You on Threads are the same as on Instagram
Threads seamlessly inherit your Instagram profile, making the two profiles nearly identical. The username remains the same on both platforms, which might challenge those who prefer to keep their social networks separate. It's worth noting that if you change your username on Instagram, the change will also be automatically reflected on Threads.
During the registration process, you even have the option to follow all the profiles you were following on Instagram automatically and grant permission for your existing followers to follow your "new" Threads account.
However, suppose you desire greater independence for your Threads account. In that case, the only solution currently available is to create a new Instagram profile specifically for logging into this "Twitter from Instagram" experience. This way, you can maintain a clear distinction between the two networks and enjoy a more separate identity within Threads.
3. You need Instagram To use Threads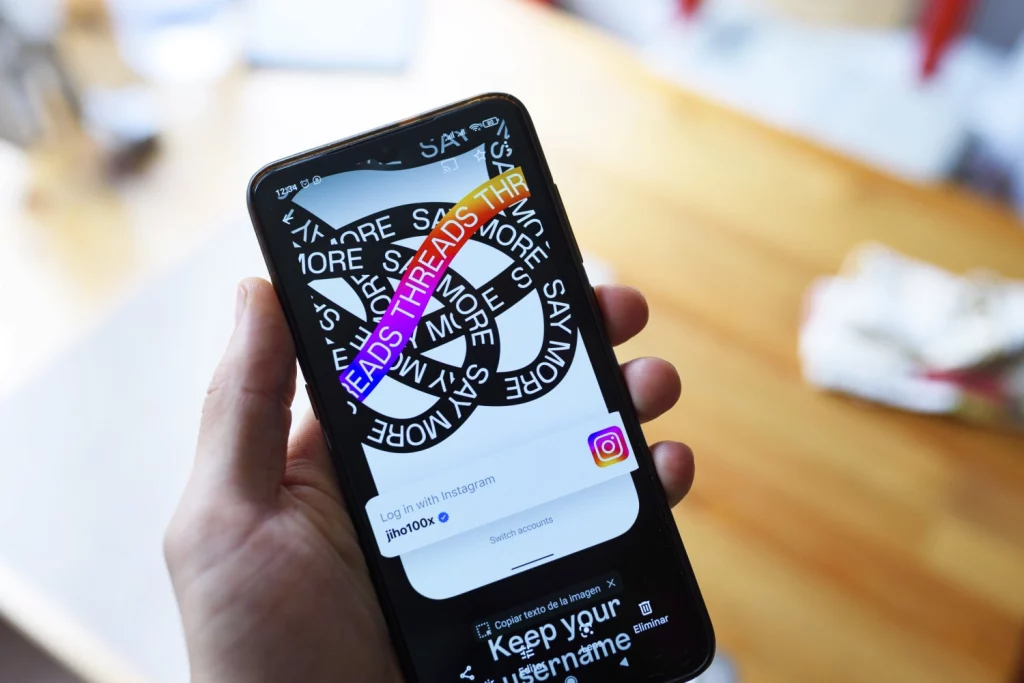 To make use of Threads, it's clear that having an Instagram account is a prerequisite. This text-based social network is an extension of the photo and video platform, albeit with a distinct content dynamic.
Creating an Instagram account is essential if you're eager to dive into this new Twitter-like experience. There's no alternative method to log in to Threads, meaning that even if you possess a single Facebook profile, it won't grant you access to the Threads platform. Instagram is the sole gateway to explore and engage with the Threads community.
2. Collects Lots of data about you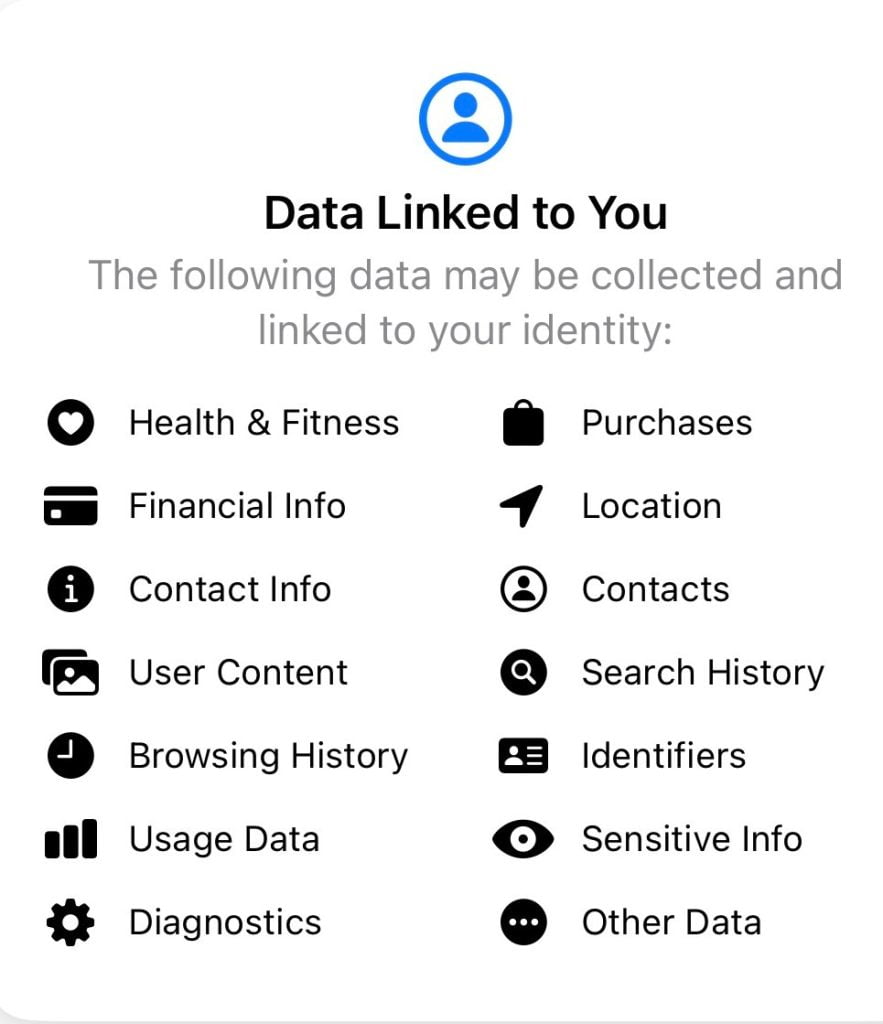 When you download the Threads app, you must know that specific personal data will be shared as part of the application's data collection process. Here are some examples of the information that the app may collect from you:
Health and fitness data;
Financial information;
Contact information;
User Content;
Browsing history;
Usage information;
Diagnosis;
Shopping;
Location;
Contacts;
Search History;
Identifiers;
Confidential Information.
According to the App Store, it's important to note that privacy practices can differ based on the specific resources utilized by each application.
In the case of Threads, for instance, if you choose not to use your location within the app, that particular information will not be shared with the social network.
1. Important features are missing.
With the recent official launch of Threads, it's evident that some areas still need improvement or are missing altogether. One notable feature that the app lacks is a dedicated feed specifically for the profiles you follow. Currently, everything is combined into a single feed, resulting in a cluttered mix of content from friends, brands, and influencers you may not even be familiar with.
Another function that you might find yourself missing is something similar to Instagram's Close Friends feature. Twitter has its version called The Wheel, so it wouldn't be unprecedented for Threads to incorporate a similar resource. Additionally, the absence of hashtags and direct messages within the social network is another aspect that users may notice as missing functionalities at this stage.