ADVERTISEMENT. CONTINUE READING BELOW.
Discord is a free app started mainly for gamers to talk and have video meetings. But now, it's used for many different things. You can use Discord to talk with your friends, find groups, have video meetings, do live videos, record podcasts, and even meet other players in your favorite games.
Discord has lots of cool features. You can create groups, set up chat rooms, use community-made chatbots, and more. The best part is you can do all this on your computer, phone, or the web.
ADVERTISEMENT. CONTINUE READING BELOW.
Now, the mobile app has a new feature for Discord users. You can share your phone screen during calls, which you can't do on mobile.
Here's a tutorial on how to do it.
ADVERTISEMENT. CONTINUE READING BELOW.
How to Share Screen on Discord During a Mobile Call
1. Drag the "Control Panel" upwards during a Discord call to find additional options. Then tap "Screen Share";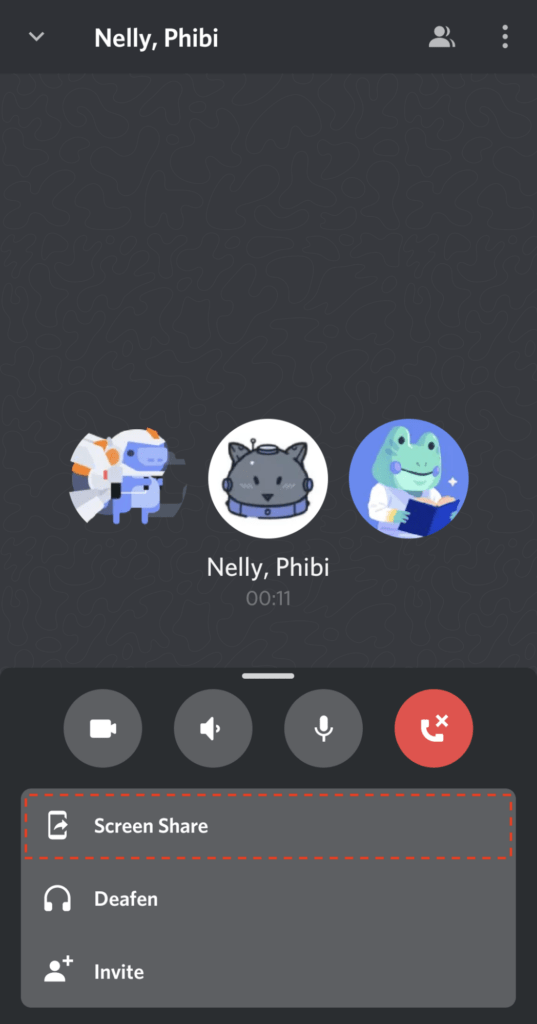 ADVERTISEMENT. CONTINUE READING BELOW.
2. Then tap "Start Now" to grant Discord permission to broadcast your screen to the call participants;
3. Once done, the app will share your screen simultaneously. You can stop sharing at any time by tapping "Stop Sharing" or via the "Screen Sharing" icon located in the "Control Panel";
ADVERTISEMENT. CONTINUE READING BELOW.
4. Finally, participants can view the content streamed through their devices in real-time.
Sharing your screen on Discord during a mobile call is a handy feature that adds to the platform's versatility.
Whether collaborating with colleagues, helping a friend troubleshoot, or simply sharing something fun with your gaming buddies, Discord makes it easy to do so on your computer and mobile device. So, go ahead and explore this feature to enhance your Discord experience.
Sources: