ADVERTISEMENT. CONTINUE READING BELOW.
The Upcoming Windows: What We Know About the Next Version
Excitement is building as the next iteration of Windows is currently under development. While it hasn't been officially named yet, many call it "Windows 12," envisioning it as the logical successor to Windows 11. As leaks and rumors start circulating, let's gather all the information we have about the upcoming Windows version.
ADVERTISEMENT. CONTINUE READING BELOW.
However, it's important to note that Microsoft's plans for the release and marketing strategy of the next major Windows version are still unknown. It remains uncertain whether it will be labeled as Windows 12 or introduced as a feature update to Windows 11. There's also the possibility of alternative names like Windows 11.1 or even something entirely different, like Windows Aurora.
We know that Microsoft is expected to roll out significant updates and changes in 2024 for Windows. While it seems logical to anticipate the new release as Windows 12, we will have to wait until closer to the launch date for a definitive answer.
ADVERTISEMENT. CONTINUE READING BELOW.
Windows 12: Release & Availability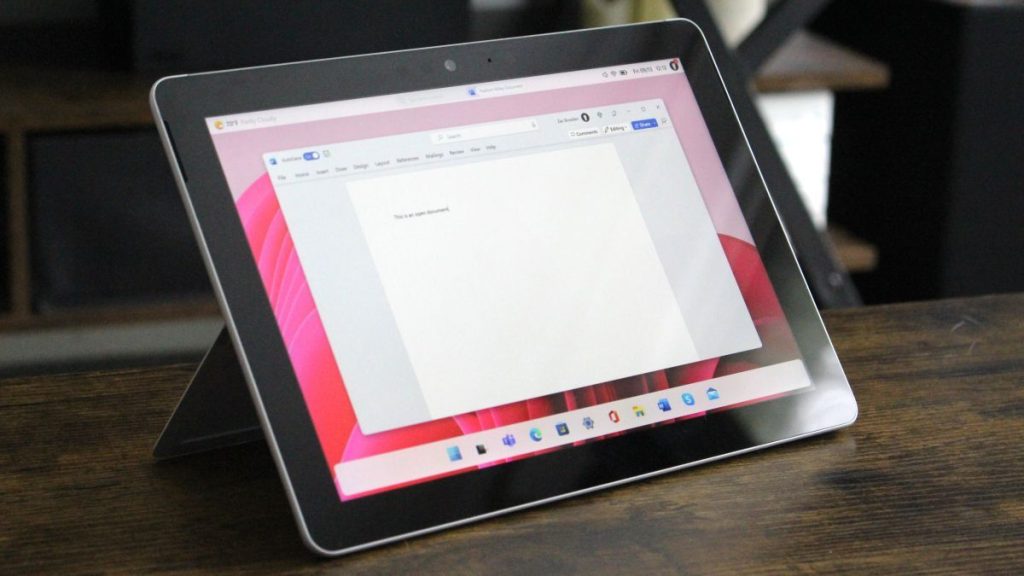 Based on reliable sources, the next significant release of Windows is anticipated to hit the market in the latter half of 2024. This timeline aligns with Microsoft's decision to revert to a three-year development cycle for major Windows versions following the release of Windows 11 three years after its predecessor.
To keep the Windows platform fresh and up-to-date, Microsoft has regularly introduced new features and enhancements through incremental updates. This approach, known internally as "moments," involves shipping updates every few months to bring valuable additions and improve user experience. Windows 11 has already seen two of these moment updates in 2023, with the most recent one arriving in June.
Insiders indicate that Microsoft plans to continue this model with Windows 12, delivering new features and quality-of-life improvements over three years until the next iteration, potentially "Windows 13," is ready for launch in 2027. Of course, these plans are subject to change as Microsoft refines its strategy.
Microsoft is actively testing early platform code within the Windows Insider Canary Channel. This channel is a preview platform for long-lead development items slated for the next major Windows release. Meanwhile, Insiders in the Dev Channel or lower tiers are focused on testing code that enhances and builds upon the existing Windows 11 via moment updates.
Windows 12: System Requirements
As of now, the specific system requirements for Windows 12 remain unknown. However, it's worth noting that with the release of Windows 11, Microsoft introduced higher system requirements, resulting in many existing Windows 10 PCs being ineligible to upgrade to Windows 11.
To run Windows 11, a PC needs to have an Intel 8th-generation or AMD Ryzen 2000 series CPU or newer, a TPM, and a minimum of 4GB of RAM. Rumors suggest that Microsoft may increase the RAM requirement to 8GB for Windows 12, but this information is yet to be confirmed.
It is plausible that certain features, particularly those centered around AI capabilities, might be limited to more recent PCs equipped with an NPU or GPU capable of handling on-device AI processing. The next version of Windows is expected to emphasize AI functionality significantly, and not all PCs will have the necessary dedicated hardware to support these features fully.
As we await further details from Microsoft, including official system requirements, staying updated on the evolving specifications and advancements expected to accompany the highly anticipated Windows 12 release is essential.
Windows 12: New Ui & Features
With the upcoming release of Windows 12, Microsoft is expected to introduce an updated desktop interface. During Microsoft's Ignite 2022 keynote, a sneak peek revealed an unseen UI, which my sources suggest is an early interface prototype that will ship with Windows 12.
The new interface presents notable differences compared to Windows 11. System buttons, such as the system tray, search bar, and weather icon, have been relocated to the top of the display. This design choice leaves you pinned and running apps floating in a dock-like bar along the bottom of the screen.
It remains uncertain whether this new interface will be exclusive to touch and 2-in-1 devices or if it will be applied to all PCs running Windows 12. It will likely be tailored for specific device types while still offering the option to restore a more traditional Windows desktop layout for those who prefer it.
In addition to the revamped interface, reports of other UI updates and features are in the works. These include a touch-optimized lock and login screen, a redesigned notification center capable of grouping notifications by the person and app, and the ability to pin widgets directly onto the desktop.
Furthermore, plans are underway to introduce a dynamic wallpaper feature leveraging AI technology. This feature would create a parallax effect for 2D wallpapers, providing a subtle depth when you move your cursor over the image or tilt your device (like a tablet or 2-in-1).
As we eagerly await further details and official announcements from Microsoft, the anticipation grows for the release of Windows 12 and the innovative enhancements it promises for the desktop experience.
Ai Experiences
Microsoft has expressed its commitment to prioritize AI experiences in the next iteration of Windows, and we are already seeing glimpses of this on Windows 11. The current version of Windows has introduced AI camera and microphone effects powered by a dedicated neural processing unit (NPU).
With Windows 12, we can anticipate further expansion of AI functionality. For instance, Windows may incorporate the capability to analyze on-screen content and offer contextual prompts to facilitate initiating projects or applications based on the information being viewed. Additionally, Windows might enable users to identify objects and text within images and effortlessly extract and paste those elements elsewhere. Some of these AI features may require specific hardware to operate effectively.
Another noteworthy addition to Windows 11 is Microsoft's AI Copilot, which utilizes cloud computing to leverage a powerful language model. This AI Copilot can answer complex questions, analyze on-screen content, and offer valuable insights. This feature enhances user productivity by assisting with tasks and providing relevant information.
As Microsoft continues to innovate and refine the AI capabilities within Windows, we can look forward to a more intelligent and intuitive operating system with Windows 12. Integrating AI technologies promises to enhance functionality, streamline workflows, and provide users with a more immersive and efficient computing experience.