After the demonetization of Rs, 500 and Rs 1000 currency notes has been working largely in favor of mobile wallets in India, which led to an increase in the number of list of e-wallets in India.
While most of the e-wallets can only be used online, and for money transfer from wallet to a wallet with a limit of Rs 10000. They can't be used at shops as most of the merchants are not aware of Online Payment Wallets.
So here I will list top mobile wallets in India including the providers of Physical Visa Prepaid Debit Cards Which Can be used at many merchants, either online or offline.
Also, some of these online payment wallets can be converted into a bank account, and increase your usage limit.
Best Digital Wallets in India
1.digibank
This mobile wallet everyone should use. It's a paperless, signature-less & branchless bank. You can open a Digibank e-wallet in 90 seconds flat to make bill payments. And convert to a zero balance digit savings account for the best interest rate by just using your Aadhaar and getting your biometric done at over 500 partner stores. Just Create a Digi wallet account and upgrade to a digit savings account by Just going to any CCD branch with your Aadhaar and getting your biometrics done. You will get a visa card that can be used internationally and can be used to withdraw money at any ATM for free. and much more.
2.Zeta for Employees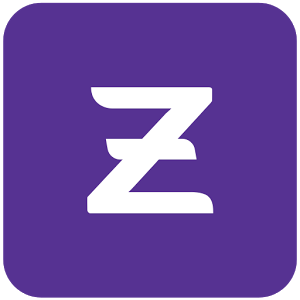 The Second best, e-wallets in India as it's more secure and it can also be upgraded which will allow you to spend 1 lakh. Just Create your account and upgrade it for higher usage. They will issue a Zeta Super Card, a MasterCard-powered physical card that can be used at any merchant that accepts card payments online or at a store. This Wallet is more used by companies to issue a gift card to their employees.
3. Pockets-UPI, Wallet, QR Payments
Pockets Mobile wallet India is ICICI Bank Mobile Wallet App That can send money securely to bank accounts, your contacts, or virtual payment addresses using Unified Payment Interface (UPI). That's not all, you can upgrade to a Pockets Savings Account right from the app to get a debit card and create deposits.</center><strong>
Extra Features
NFC Touch & pay
Bank with ease – Can be converted into a bank account.
UPI
4.Slonkit
Slonkit is the perfect money management tool and popular mobile wallet companies in India for the young generation. It helps parents to teach smarter money management to their children. It is a combination of a mobile app and a personalized reloadable prepaid card, powered by VISA and DCB Bank. The physical card can be used both online and offline, just like a debit card, wherever VISA is accepted. And it is FREE! Slonkit is not linked to a bank account hence it is safe and secure to use. If you lose/misplace the card, you can simply suspend it via the Slonkit app.
5.Paytm
PayTM is one of the biggest mobile wallets in India. They are offering their customers a digital wallet in India to store money. Recently they are allowing to make a Zero Balance Paytm bank account. The new bank account allows you to open a fixed deposit, savings and has a debit card facility. PayTM can also accept payment at merchants, bill payments, transfer money, buy tickets, and shopping.
6.PhonePe – UPI Payments, Recharges & Money Transfer
PhonePe is similar to the Paytm app that offers Wallet along with BHIM UPI. You Can also pay your credit card and other bills or wallet to recharge your mobile phone. This app also supports instant payments at your favorite offline and online stores. Tough Deleting an account on the PhonePe app is not easy. You Could check our guide to Delete PhonePe account permanently.
The above list of e-wallets in India is secured and can be used in most places without any trouble. Let us know if you know about any similar payment wallets in India in a Comment Section.