ADVERTISEMENT. CONTINUE READING BELOW.
We visit online sites most of the time. Some of them interest us to the point of wanting to sign up to become a member and enjoy the exclusive privileges that the site offers. However, the process requires a proper validation of our actual e-mail address which sometimes makes us hesitant to enroll on the website because of the dangers it may cause to our emails or to our personal computers.
If, somehow, we have taken the risks and get ourselves signed up to that specific website using our real email address, the plethora of unwanted spam messages offering various sales and services follow and bombard our emails.
ADVERTISEMENT. CONTINUE READING BELOW.
In 2006, a free disposable email address was launched to the media. Just like a real e-mail address, That Was Guerilla Mail which sends and receives messages, but they will then be deleted after an hour of use. If you want to stay anonymous and protect your e-mail address and personal information, you can use Guerilla Mail. It comes in handy when you do not trust the websites and just want to get yourself enrolled without being compromised.
But Due To Excessive use of it many sites have blocked it. So In this article, we will list out some of the best Fake Email Generators which allow creation a temporary email address as well as you can use them to send anonymous emails. Also, Learn how to make a temporary email using these sites.
ADVERTISEMENT. CONTINUE READING BELOW.
Best Fake Email Generators
1. YOPmail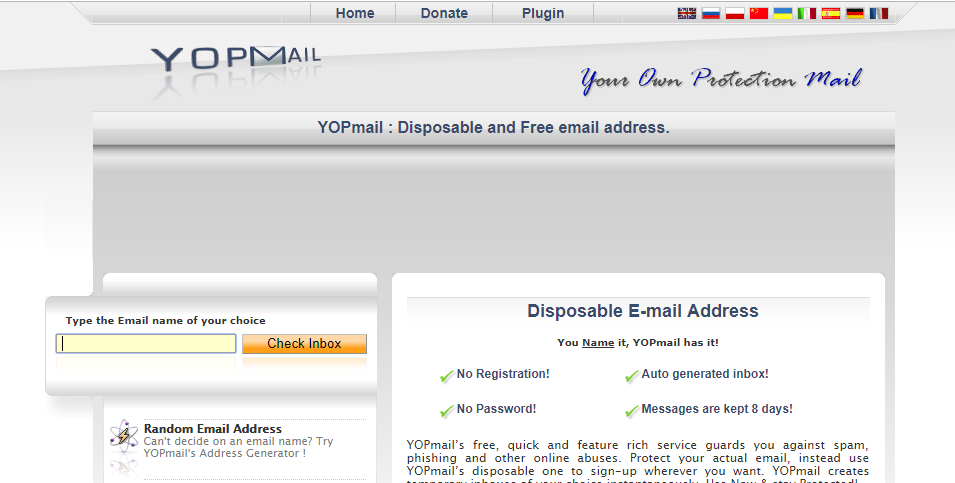 YOPmail is a free fake email generator service and the user gets to choose the email address that he wants. It is also a great help in protecting your real email address from spam, phishing, and other online activities that create havoc to your emails. Users Can use the Yopmail email generator which generates a random email list.
You Can :
Easily check your disposable inbox at yopmail.com or directly go to http://www.yopmail.com?name-of-your-inbox.
 Messages are kept for 8 days. You can also manually remove them.
Extensions & Widget is available for easy access to your YOPmail inbox.
YOPchat for YOPmail Users which you need to log in through yopmail login.
2. MailDrop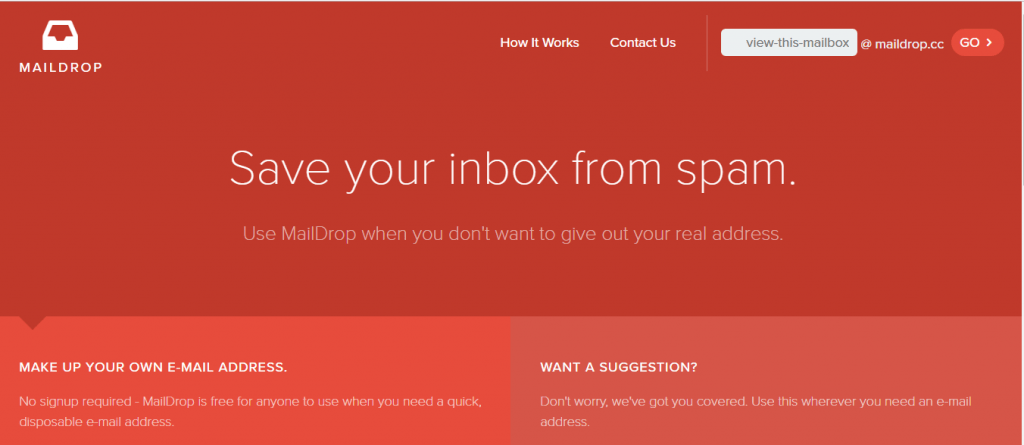 This one fake email address generator helps a lot in delivering a temporary email for any website. It prevents your inbox from being flooded with unwanted spam. It has got no signups, no passwords, and it is designed for little to no privacy at all.
MailDrop offers the service to give out a quick disposable email, then after the confirmation with that site, you can give them your real e-mail address.
3. 10-Minute Mail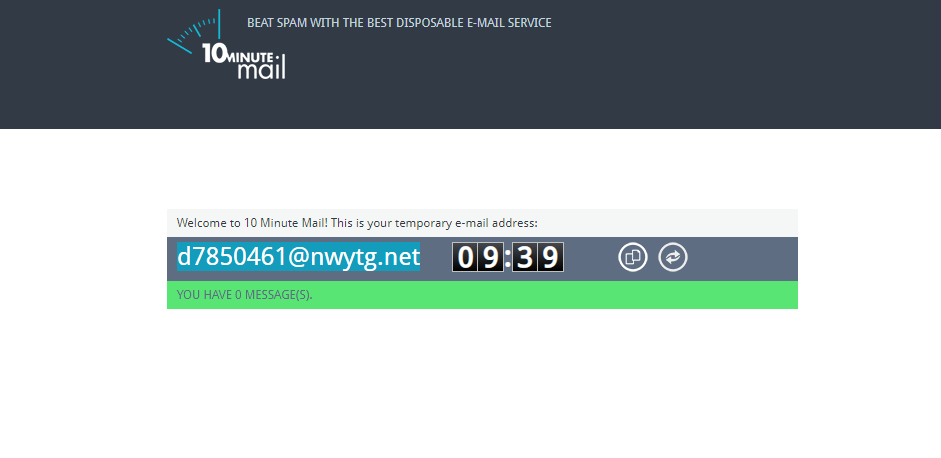 Just like its name, has got a lifespan of fake email address generator messages of 10 minutes. This is a friendly, easy, and disposable email. And it's free.
4. Mailinator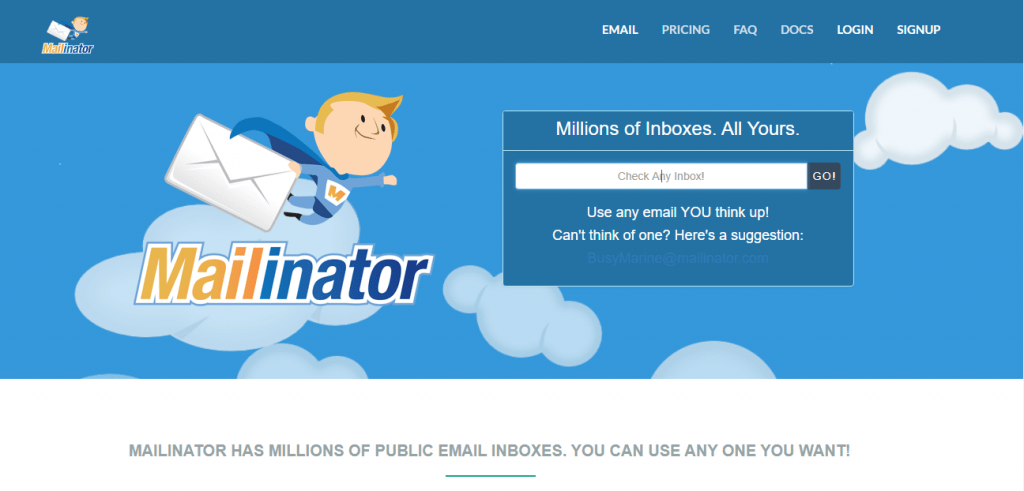 Just like the other Guerilla Mail alternatives, Mailinator is free and Paid both, it is disposable. Users can access a temporary email address by entering the Mailinator homepage. In this way, there will be no need to worry about businesses getting access to your genuine e-mail address. Mailinator public email addresses are auto-deleted after a few hours.
You can also upgrade your Mailinator account to get more privacy, storage, and your own private domain, and API access!
5. Spamgourmet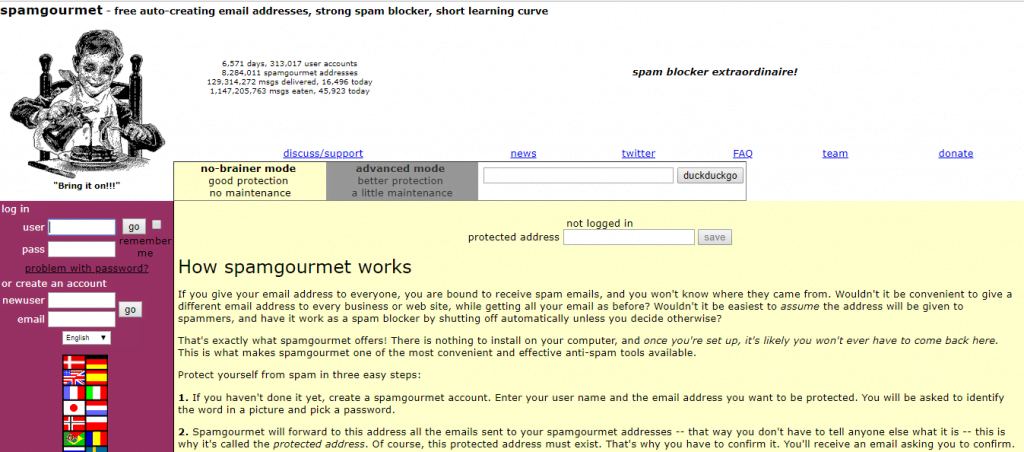 Just like others, this site is also a temporary email address generator website. The e-mail address eventually expires after many e-mail messages are received. You need to create a spamgourmet account. Enter your username and the email address you want to be protected. Spamgourmet will forward all emails to your entered address in your account.
6. Dispostable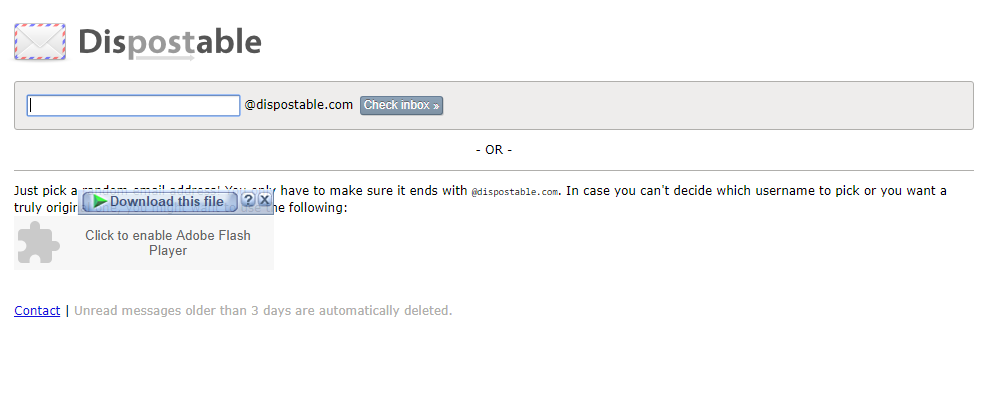 This site generates a random e-mail address that ends with @dispostable.com. Pablo_Mendoza added Dispostable in March 2010. It does not have an option for custom addresses.
7. Bouncr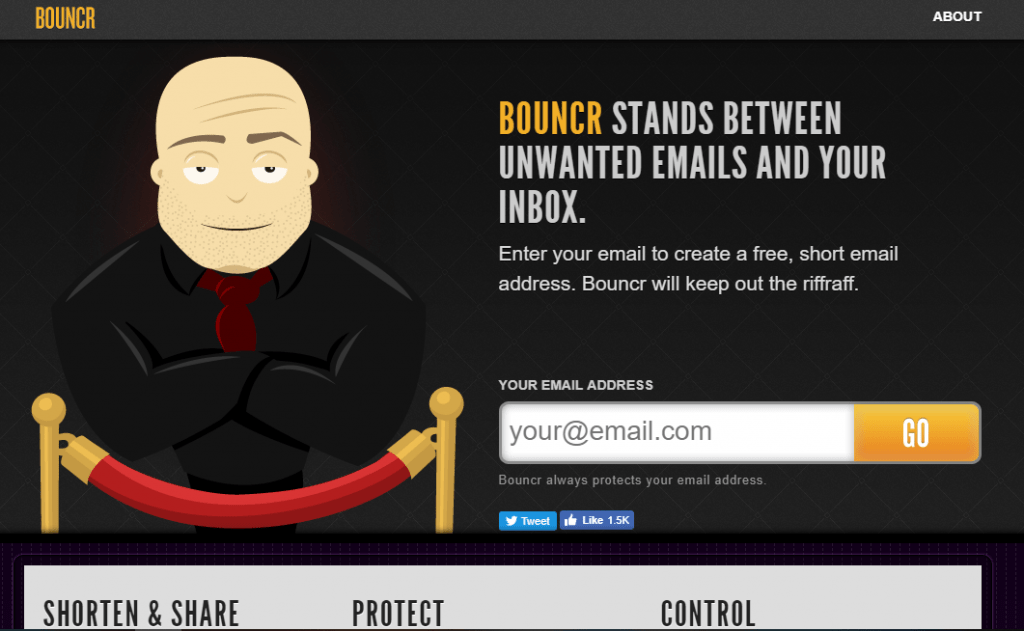 Careful and thorough research must be done to ensure that your genuine e-mail address is not compromised. Bouncr allows the user to hide his identity in another e-mail address to register to any site hassle-free.
 8. Nada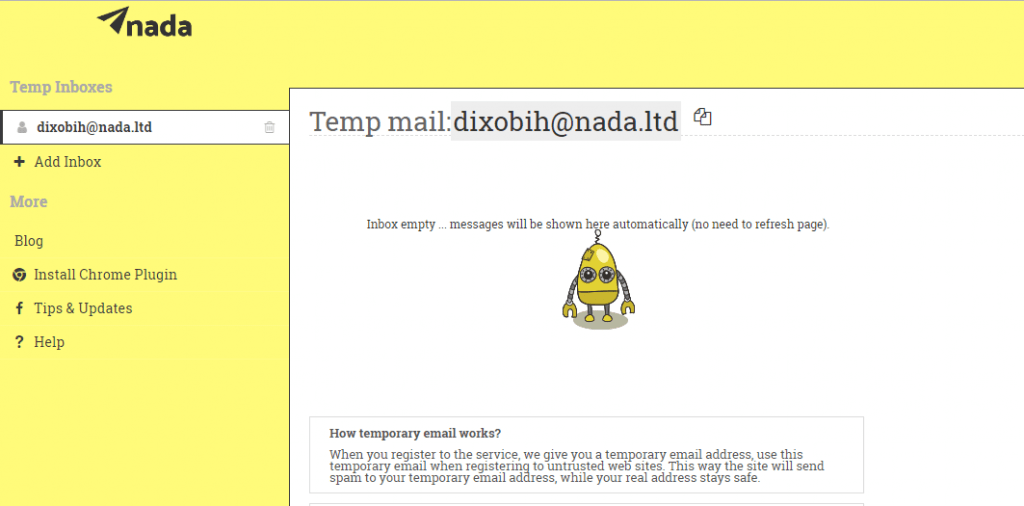 From the Spanish word "nada" which means none. It prevents spam in your e-mail address. This provides a temporary and disposable email address. Inbox lasts forever, and e-mail messages can stay up to 7 days before they get deleted. nada is the next version of Airmail Service created by Airmail Developers.
9. Harakirimail
Harakiri sometimes referred to as "Seppuku" or the cutting of the belly, Harakirimail clears the emails after 24 hours of using an e-mail address that ends with @harakirimail.com. All Harakiri inboxes are public, so if you don't want someone to open your inbox, create a random inbox with any random or your name.
10. 33Mail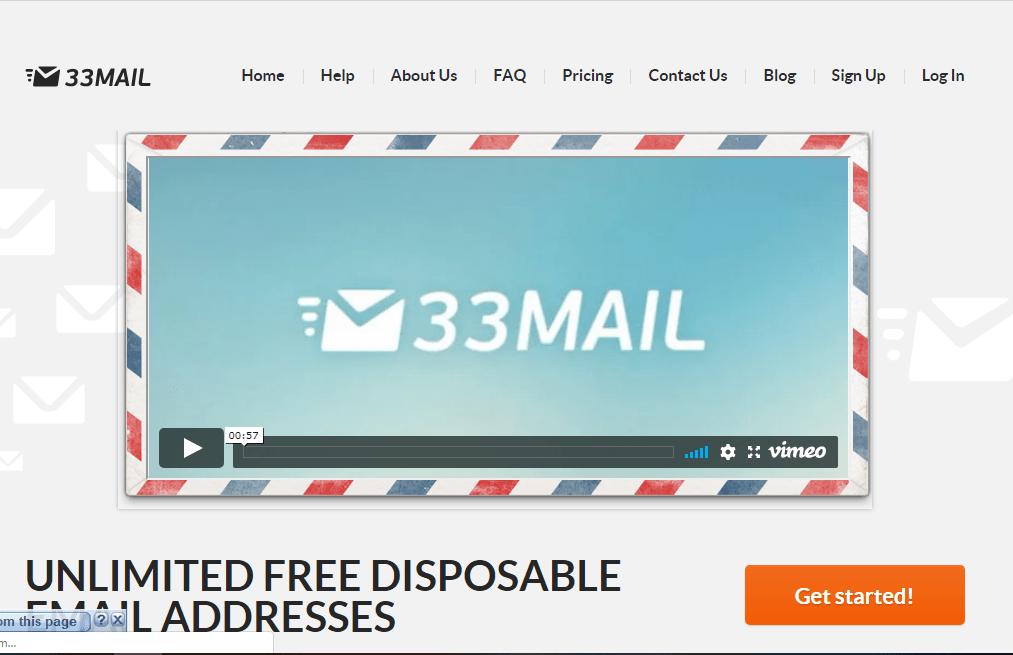 This works by forwarding messages to your active e-mail address. It is disposable, and it is free.
11. InboxBear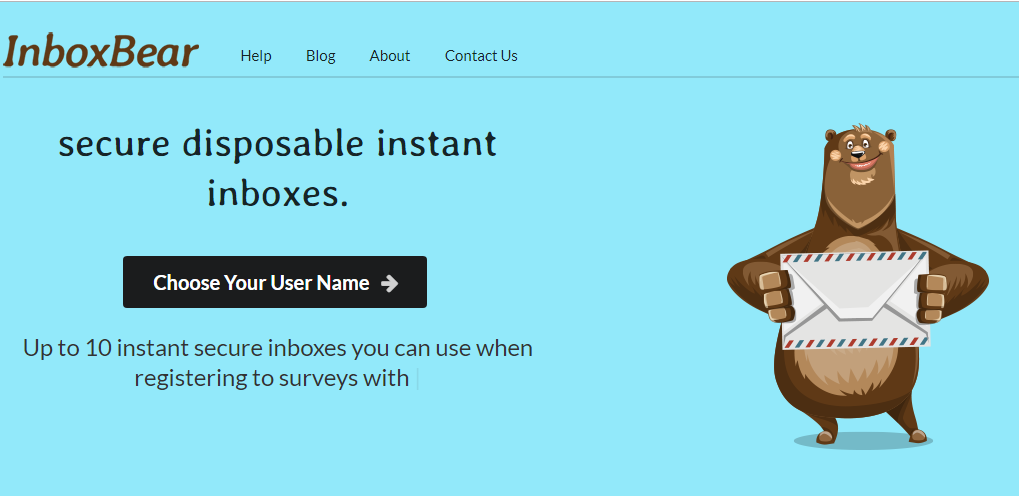 This allows users up to 10 inboxes that help get through websites. Mr. Bear gobbles up spam messages and phishing. It also supports email attachments.
There are some more fake email generator sites like:
Tembr. email
My Temp Mail
MailNesia
Mailto. space
Moakt Mail
TrashMail.com
And several others that allow you to create a free fake email address and keep your original e-mail address safe and free from online abuses and attacks.
So whenever you need to use an alias in registering untrusted websites and their corresponding services, you may opt to use these fake email generators from any of the above email Providers. It's easy to use, and disposable, and you can rest assured that email is deleted after an hour.