ADVERTISEMENT. CONTINUE READING BELOW.
Rabb.It before going down, was one of the most popular ways to watch movies and shows with your pals who are in a different location. You could watch movies and chat with them at the same time. The app was fundamentally a web chat-based video streaming app that let you video feed from anything that can play videos in your web browsers like Hulu and YouTube.
It was forced to shut down due to a lack of support from its developers in 2019. Rabb.it, however, was just one of the many web-based services that let its users watch videos in a group. Here are some of the alternatives to Rabb. if you miss it.
ADVERTISEMENT. CONTINUE READING BELOW.
Rabb.it Alternatives
1.Kosmi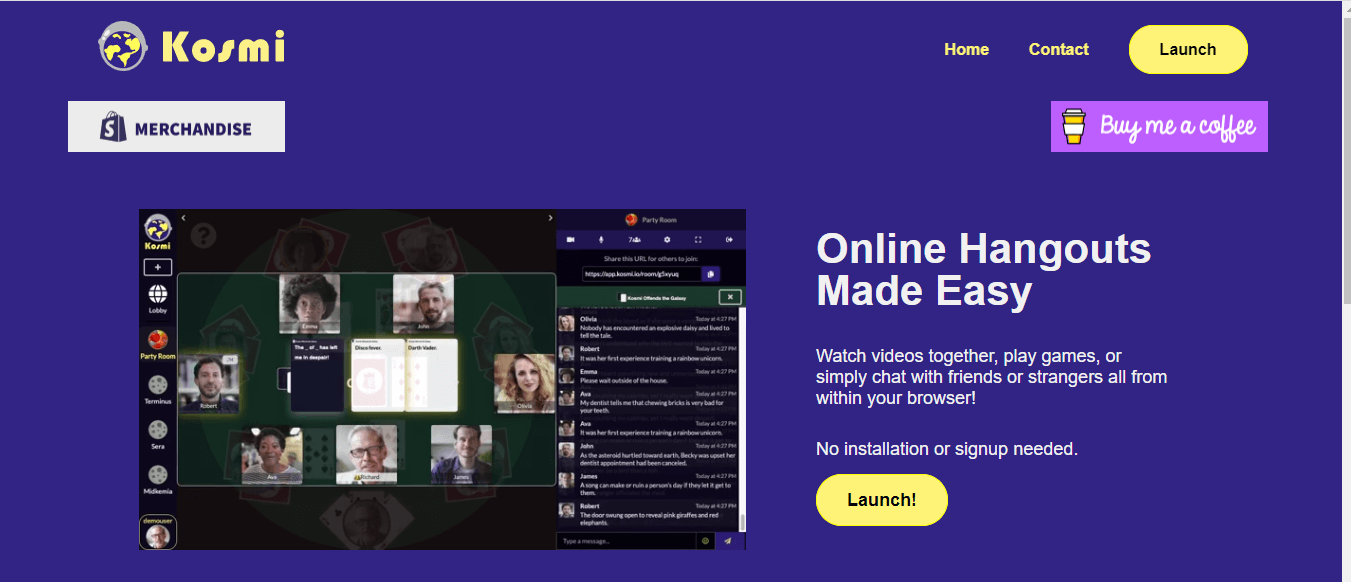 A website that lets you create virtual rooms where you can hang out with your friends. You can use their services without any form of signup or anything. All you have to do is create a virtual room, and you can start your stream and chat with your friends who can join in.
ADVERTISEMENT. CONTINUE READING BELOW.
All your friends have to do to join the room is to use the URL or request a join from the public library, where even strangers can request to join your room. You can also use the discord server by Kosomi to chat in the lobby. The platform uses multiple technologies like WebRTC and WebSockets, and the developers aim to provide the user with an app experience in web browsers.
2.Watch2gether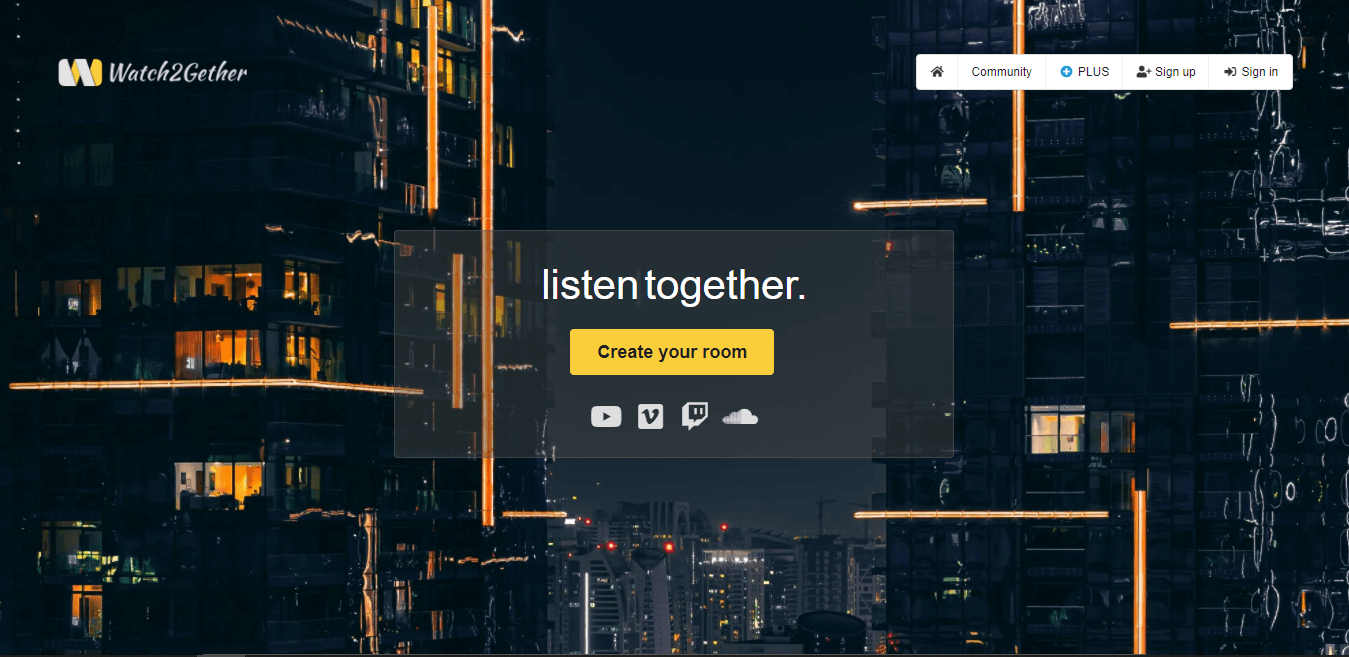 ADVERTISEMENT. CONTINUE READING BELOW.
A similar application with a relatively simpler interface. Watch2gether lets you create a virtual room over its site where you can watch videos and other things in real time with your pals. All you have to do is create your room, which does not even require prior signup on the site. After you create a virtual room, you can invite your friends to join you for a movie session with the help of an invitation link.
However, you can only watch videos from their list of supported platforms like YouTube, Facebook etc. One of its great features is that everyone in the chat room can search for videos and play them, which might be a bit of a problem for you if you've got rogue elements.
You are restricted from logging on third-party accounts, which means no Hulu or Netflix, which might put some people off. Despite that, you can still use the vast amount of videos you can get through the platforms supported by them.
ADVERTISEMENT. CONTINUE READING BELOW.
3.Kast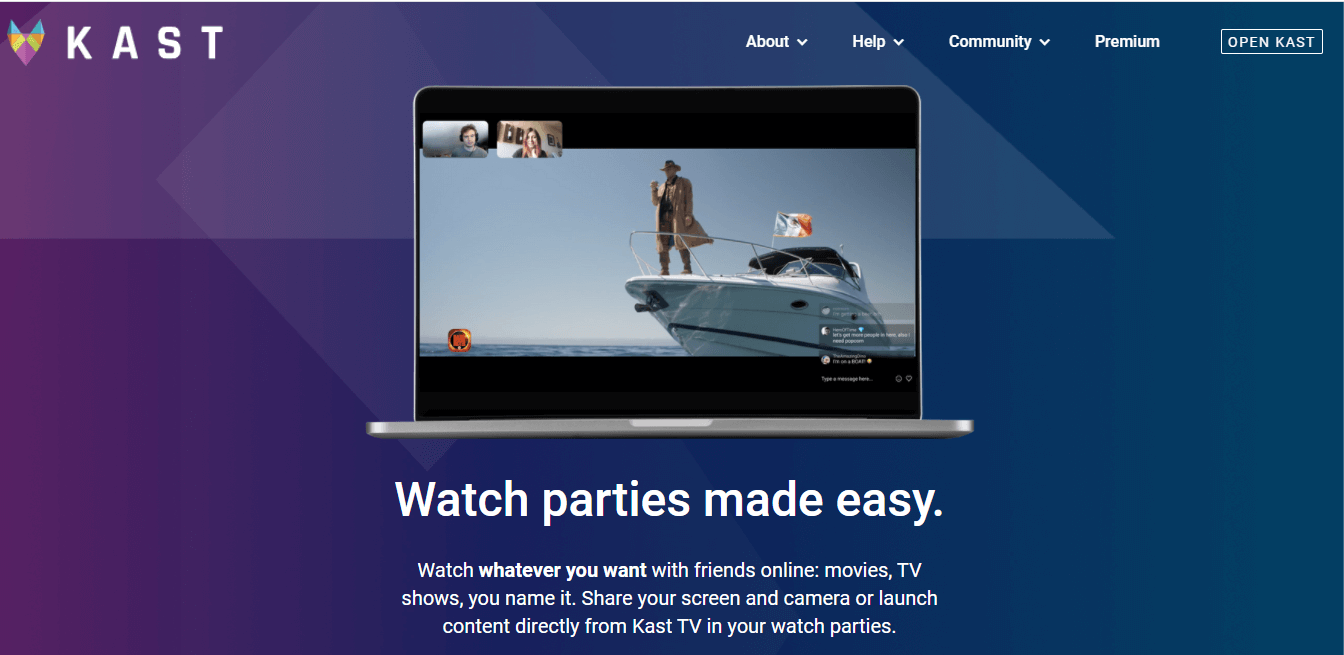 The sequel to Rabb. it. Kast came into existence when it acquired Rabb. in 2019. The company brought everything, including their Intellectual property, Patents, and the software stack. This app might be the perfect alternative to Rabb. it. Kast is mainly a web-based service that runs on Windows and Mac OS. They also have apps to provide their services.
Kast is an upgrade of Rabb. it, so everything that Rabb. it had, Kast also has. Not only that, but it comes with several new features, such as a smoother user interface and better-looking design. It provides a complete and comprehensive set of features like Video, Voice, text, and an increase in the number of people in a single room. On Kast, you can stream a movie or TV show with more than 100 people in a single room. You can even stream live videos of your gaming experience and share them with your friends.
Currently, Kast is only supported in Google Chrome and Microsoft Edge, with plans to add support for other web browsers in the future. They also provide their users with premium services that give additional features such as higher speeds and the capability of choosing resolutions.